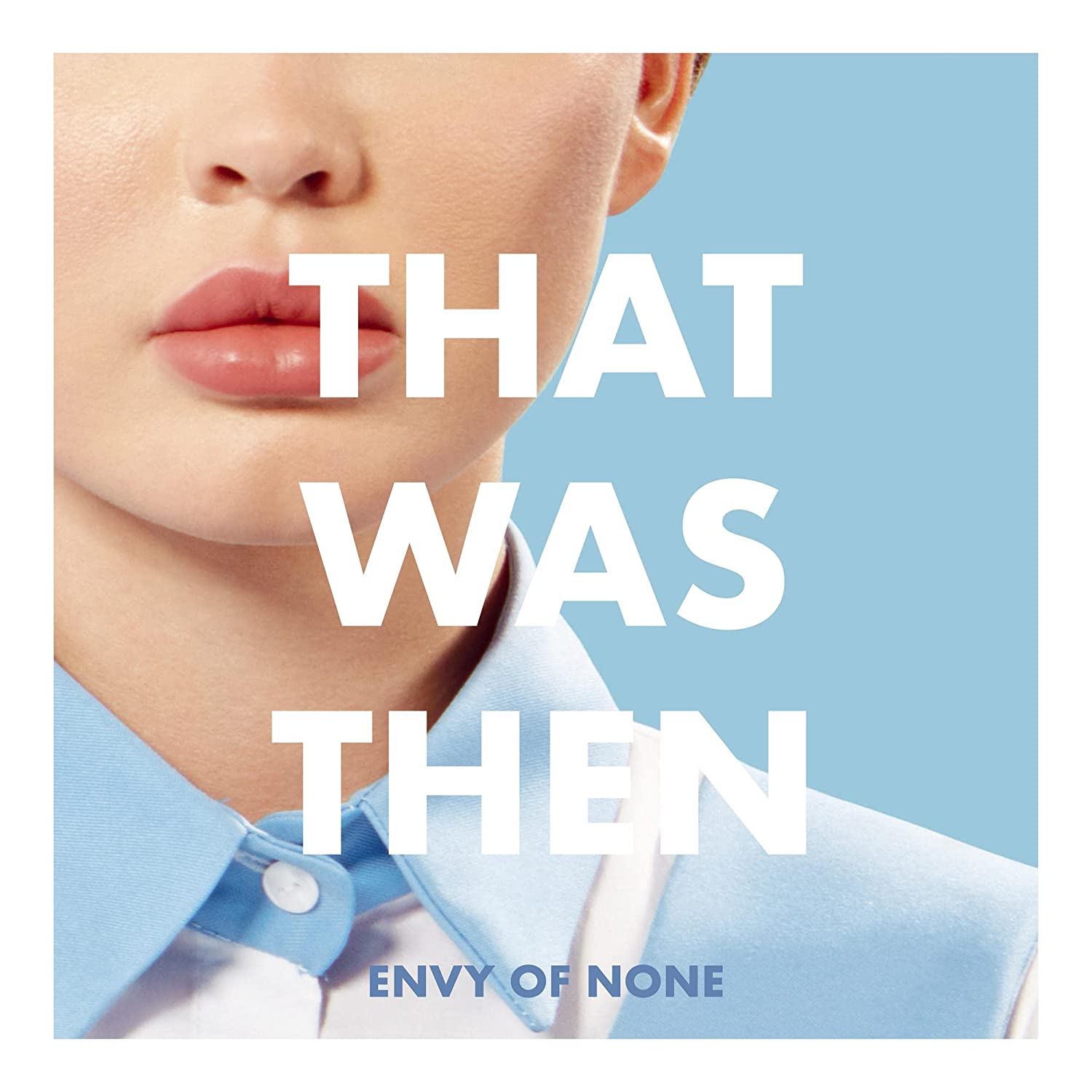 Alex Lifeson's Envy of None project with Andy Curran, guitarist Alfio Annibalini and vocalist Maiah Wynne released their self-titled, debut album last April, and it's currently available for purchase and streaming worldwide via several different online retailers and services, including Amazon and the official Envy of None merch store. The band will be releasing a new EP titled That Was Then, This Is Now in just one week from today on June 9th via Kscope Records. The EP includes one newly-recorded track titled That Was Then, remixes of Dumkoptf and Dog's Life, Lethe River, and You'll Be Sorry, which was previously released as part of the deluxe edition of their 2022 self-titled debut. The EP will be available digitally and on vinyl, and is currently available for pre-order via the Envy of None website and other online retailers. The vinyl edition can be pre-ordered via Amazon here.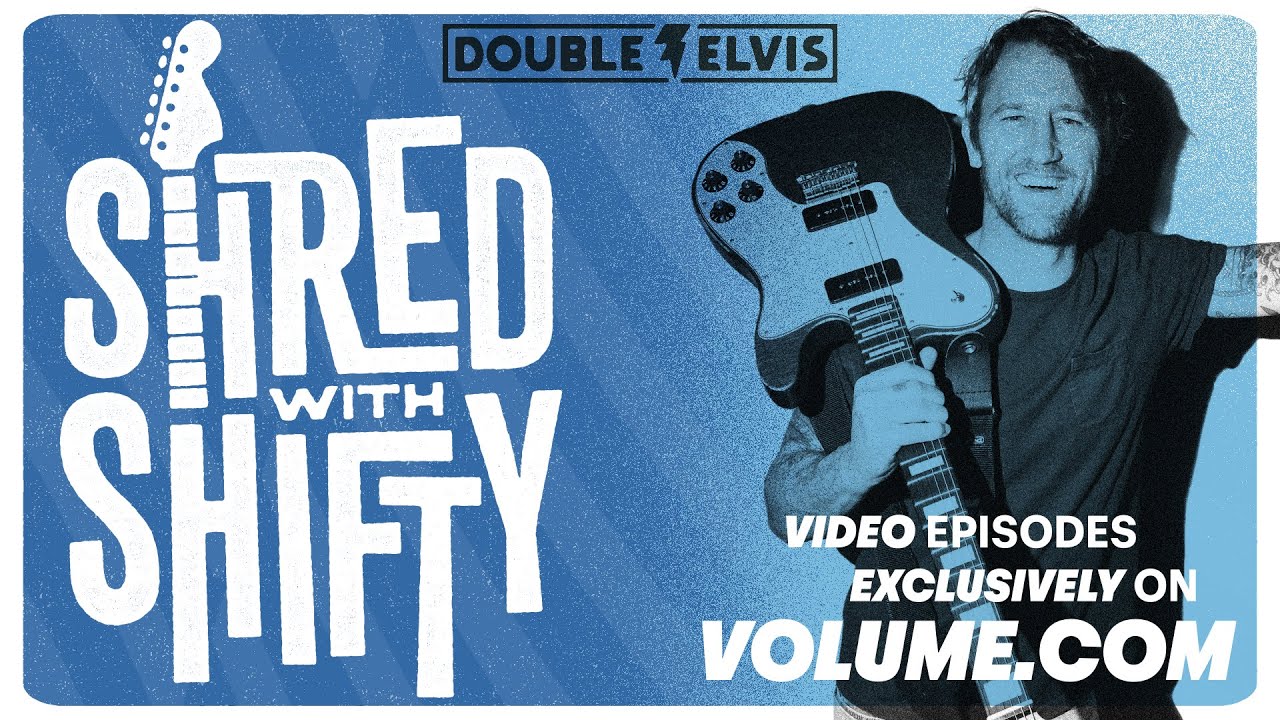 Foo Fighters guitarist Chris Shiflett announced yesterday that he is launching a new podcast about all things guitar called Shred With Shifty. The show will be produced by Double Elvis, and feature Shiflett asking his guitar-playing guests about their musical history and inspirations. One of the many guests he has lined up for the show is Rush's Alex Lifeson. Other guests will include Weezer's Rivers Cuomo, Chic's Nile Rodgers, Brad Paisley, Pearl Jam's Mike McCready, Bon Jovi's Richie Sambora, Brothers Osborne's John Osborne, Blackberry Smoke's Charlie Starr, Lindsay Ell, Brent Mason and Jawbreaker's Blake Schwarzenbach. You can find out more and watch a short trailer for the show in this Variety article.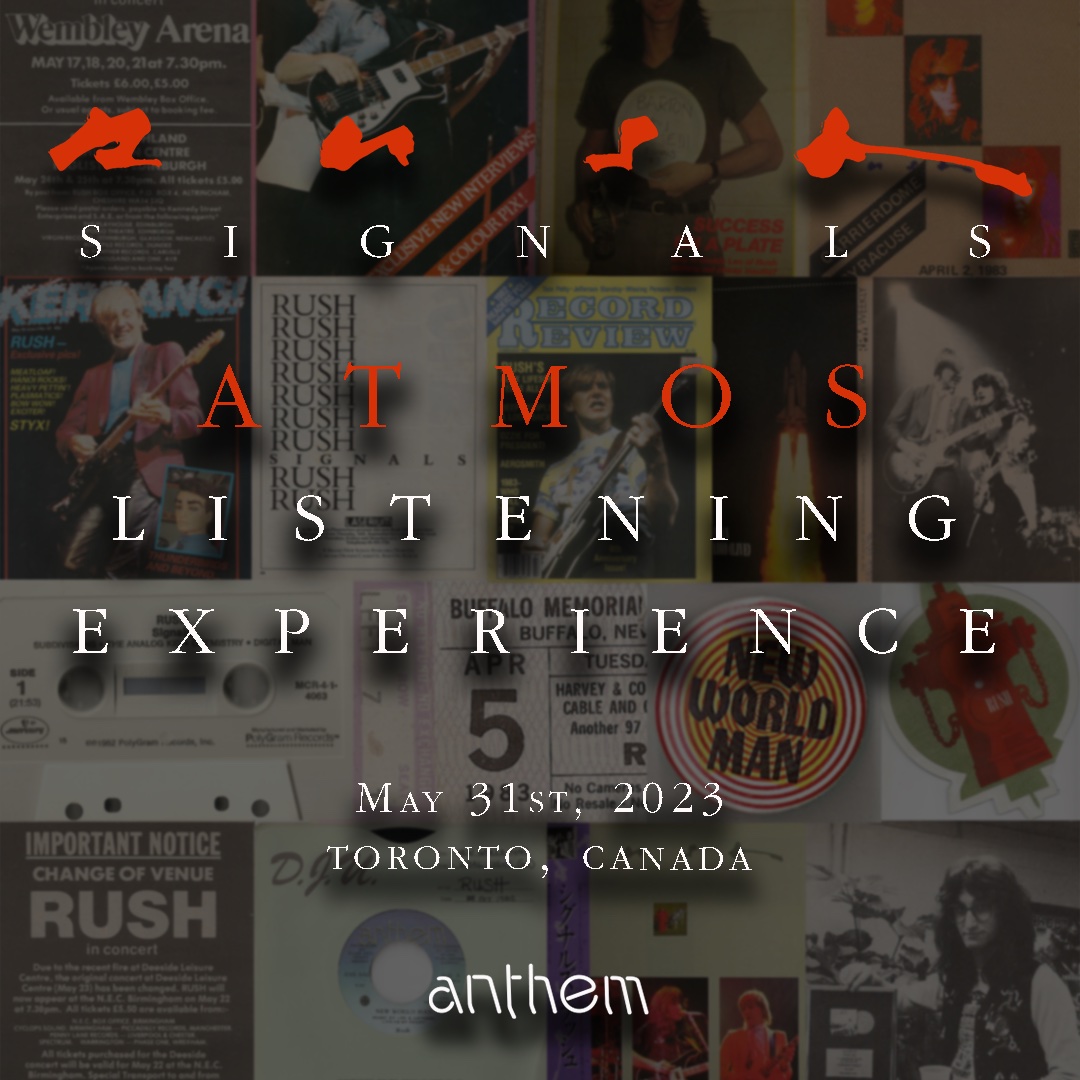 Rush's Signals 40th anniversary box set officially released a month ago and is now available for purchase via this link, or via Amazon and other online retailers. The set is the latest in a string of 40th anniversary box sets offered up by the band over the past several years, beginning with a 2112 set back in 2016. It is available in three distinct configurations, including a Super Deluxe Edition, an LP Picture Disc Edition, and a Dolby Atmos Digital Edition. To compliment the two official videos for the album's bookend tracks (Subdivisions and Countdown), the band released visualizer videos for the remaining six tracks in the lead up to the release which you can check out on Rush's YouTube channel here. There's also an unboxing video which you can watch here, and John at Cygnus-X1.net has scanned all the artwork and made it available online here. In order to showcase the Signals Atmos Digital release, Rush and Anthem Records hosted an invite-only Signals Atmos Listening Experience event at Complex Cinemas in Toronto this past Wednesday. The event included pre-show giveaways and onscreen trivia at 6:30, the show itself at 7PM, and a post-show panel discussion with Rush insiders. Judging by this photo that was posted to Globe and Mail entertainment reporter Brad Wheeler's Twitter, it looks like the panel was moderated by Jeff Woods, and included Ray Wawrzyniak (Rush historian, archivist and author), Jillian Maryonovich (RushCon) and engineer Rich Chycki.
Here at the Atmos immersive "listening experience" for the 1982 Rush album Signals. (The guitar will be raffled off!) pic.twitter.com/s4Hk4nHCrW

- Brad Wheeler (@BWheelerglobe) May 31, 2023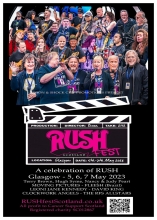 The annual RUSHfest Scotland Rush fan gathering took place a few weekends ago in Glasgow. The event featured games, performances from multiple Rush tribute bands, special guest appearances from Hugh Syme, Terry Brown, Judy and Nancy Peart, and more. A few attendees mentioned that Terry Brown spoke about how he's experimented with remixing a few tunes from Signals (with Alex & Geddy's blessing). Terry Brown also is the producer for Detroit-based prog rockers Tiles, and guitarist Chris Herin mentioned on Facebook that he'd heard some of these remixes:
... I have recently heard a couple of the tunes and they are simply phenomenal. A Rush fan's dream come true. Here's hoping the powers that be get behind a full remix (Terry is using the original multitrack tapes - so this is not another remaster!) and release the album with the benefit of today's technology. Don't worry though. The sonic updates are substantially meaningful but don't radically change the atmosphere or vibe of this great album. Fingers crossed!!
Musichead Gallery in Los Angeles opened up a new exhibit from Rush album artist Hugh Syme yesterday evening. Hugh Syme: Imagine This is a curated selection of music and creative work from the award winning album artist, including several of his Rush album cover art as well as a large assortment of original artwork from his portfolio. The exhibit kicked off yesterday evening with an invitation-only, VIP opening reception followed by a ticketed reception from 8-10PM. The exhibit will be on display for the public up through July 5th. Prints are available for purchase, and the gallery will continue to include an ongoing assortment of works by Syme following the exhibition's end. A special collection of 4 limited edition prints will also be made available at entry level pricing at the Musichead Gallery. The LA gallery will mark the third in a series of gallery openings for Syme, having hosted stops in Indianapolis in 2019 and Austin in 2022. One attendee posted a nice series of photos from the event to Twitter which you can check out below or in this Tweet:
A wonderful evening with an iconic artist! So fun speaking with and listening to Hugh Syme and seeing his @rushtheband art and more @mrmusichead in Hollywood, CA!#albumart #hughsyme #Rush @vivien2112 @RushFamTourneys @rushisaband @cygnusx1net pic.twitter.com/RrFIRWMZ0h

- Aaron (@AaronMKrouse) June 2, 2023
Canadian-American actor Michael J. Fox was recently interviewed for the CBC to speak about his battle with Parkinson's, how he's learning to accept the disease, and his new documentary STILL: A Michael J. Fox Movie. Towards the end of the interview at about the 21-minute mark, CBC's Harry Forestell asks about the documentary subtitle, and Fox had the following to say (thanks RushFanForever):
... Michael J. Fox - Well just that's it, that this isn't an endless buffet. That at some point I gotta go I've had enough and grab my coat or my jacket. And umm, and I'm nowhere near that. The very fact that I'm doing this movie, and, and, and it is, IT not me, it is as relevant as it is, and it is as compelling as it is to people. And the fact that my little story, whether it's a...it's umm, a tremendous, ...the tremendous bond I feel with Canadians and I mean I've done nothing to earn that. But that's, I mean so many letters I get, I mean okay, we're so proud, I mean it's, it's tremendous. And like, it's a gift, it's one of many gifts but that jumps out at me because I wanna see like hockey and pancakes... And skiing and, and, and goofy stuff like that... not goofy but like Rush, it's cool stuff, Burton Cummings, I mean it's like Canadian stuff, it's our stuff, and I'm glad I'm still in the club.
American Songwriter posted their list of 7 of the Best Drum Intros in Rock History yesterday, and Neil Peart's Tom Sawyer drum intro made the list at #2:
Neil Peart's drum intro in "Tom Sawyer" is relatively tame in comparison to songs like "Hot for Teacher" but, it is nonetheless memorable. "Tom Sawyer" comes to a crashing start with Peart hammering down on his cymbals. Immediately after, he slows things down for a simple riff that grounds a warping, spacey synth. Peart always seemed to nail down the perfect drum line for whatever experimental lane the rest of his Rush bandmates dared to meander down.
Ultimate-guitar.com posted their list of the 20 Best Acoustic Guitar Riffs last Friday, and Rush's Closer to the Heart made the cut at #6:
We could spend hours and days discussing every detail and nuance of Alex Lifeson's electric guitar tone but we should never overlook the acoustic parts that he came up with and recorded with Rush. For this list, it's "Closer to the Heart."
Far Out magazine posted their list of 10 classic rock albums that are ruined by bad production this past week, and Rush's Vapor Trails album was included at #4:
... Since the record came out in the early '00s, Vapor Trails fell victim to the loudness wars, with some of the most ear-piercing production on a Rush album. Although great compositions are laced throughout the tracklisting, the initial volume is too pummeling to overlook, with every instrument clipping the microphone and making one's temples throb once they are through with the record. Rush also seemed to feel the same way about the shoddy production, even making the 2013 remix of the record the definitive version, with the original loudness-wars version all but purged from history. The modern Rush fan may now have the means to hear the songs as intended, but the ones there from the beginning had the misfortune of having bleeding ears throughout their initial listens.
Satirical news site The Hard Times posted an article earlier this week titled Rush Tribute Band All Drummers, where they profile a fictional Rush tribute band that consists of just 3 drummers called Tom Tom Sawyer.
June is National Pride Month in the US, and the Rushfans YouTube channel celebrated with a special Rush Roundtable episode focusing on how Rush's lyrics can help many different groups of people, including the LGBTQ+ community. The episode features the panelists talking through a handful of songs dealing with the topic of acceptance, and sharing their own personal stories about how Rush had their backs.
That's it for this week. Have a great weekend everybody!!