UPDATE - 6/8@11:07AM: The first episode will feature Alex Lifeson and launch on June 22nd according to this report from antimusic.com:
Foo Fighters star Chris Shiflett is launching a brand new podcast via Volume.com that will be launching on June 22nd with an interview with Rush legend Alex Lifeson.

Shiflett had this to say about the Shred With Shifty podcast, "I love guitar playing, and in particular, I love lead guitar playing (not to mention all things related to lead guitar playing: amps, pedals, stories about recording, and of course, guitars).

"My new show, Shred With Shifty, was born out of the fact that I spend an awful lot of time watching people on the internet explain guitar parts almost right, so I thought, what if I could just go to the source and find out what my favorite players actually did on the solos I love?

"I'm about halfway through doing the interviews for this first season and the lineup is insane plus I've already got a big new bag of hot licks to learn. Working on launching this show has been a good reminder of why I picked up a guitar in the first place - because it's really, really fun."

According to the announcement, Each and every episode gets inside what it was like in the recording studio where some of the most iconic guitar solos were created and highlights aspects of each solo that only the artist knows. Alex Lifeson talks about how the "Limelight" solo was pieced together in the studio, while Rivers Cuomo discusses why his go-to "guitar store" lick is a classic from super shredder Yngwie Malmsteen. Wonder how Richie Sambora put together the "Wanted Dead or Alive" solo? We have you covered. Need a breakdown of the chords to Diana Ross's "I'm Coming Out?" No one knows the nuances better than Nile Rodgers himself. ...
----- snip -----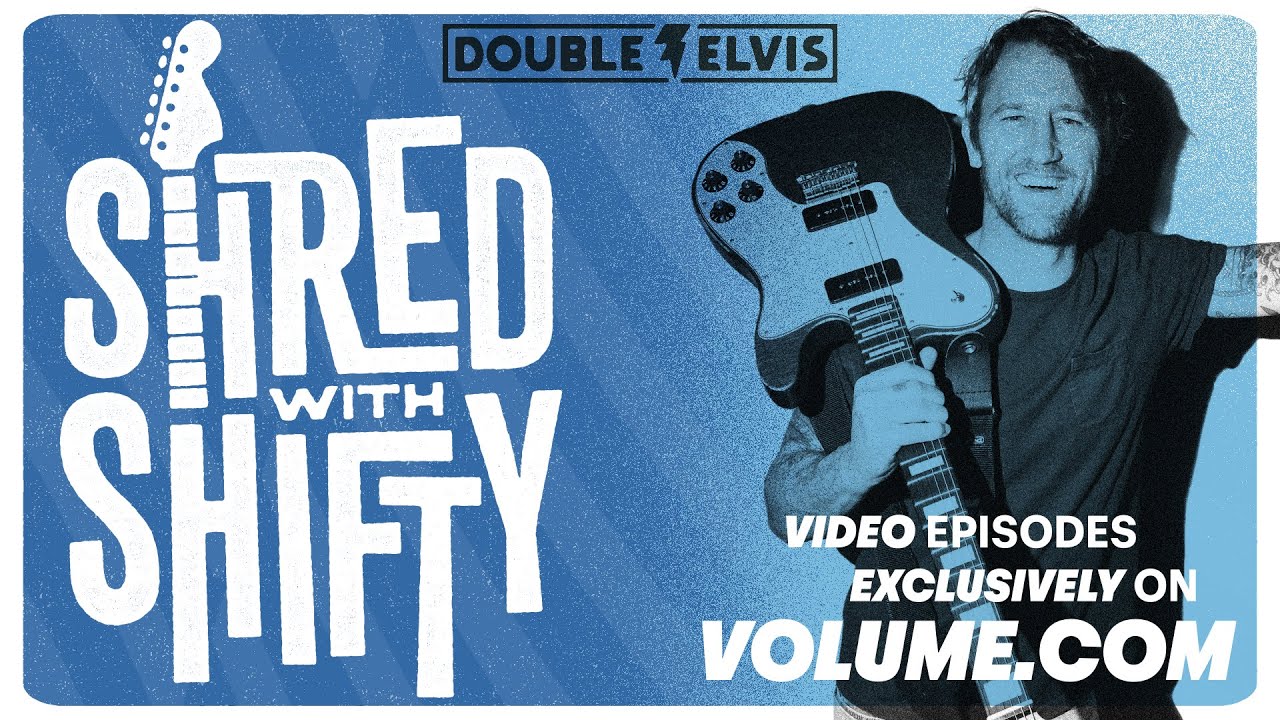 Foo Fighters guitarist Chris Shiflett announced earlier today that he is launching a new podcast about all things guitar called Shred With Shifty. The show will be produced by Double Elvis, and feature Shiflett asking his guitar-playing guests about their musical history and inspirations. One of the many guests he has lined up for the show is Rush's Alex Lifeson. Other guests will include Weezer's Rivers Cuomo, Chic's Nile Rodgers, Brad Paisley, Pearl Jam's Mike McCready, Bon Jovi's Richie Sambora, Brothers Osborne's John Osborne, Blackberry Smoke's Charlie Starr, Lindsay Ell, Brent Mason and Jawbreaker's Blake Schwarzenbach. You can find out more and watch a short trailer for the show below or in this Variety article (thanks Lynne K).