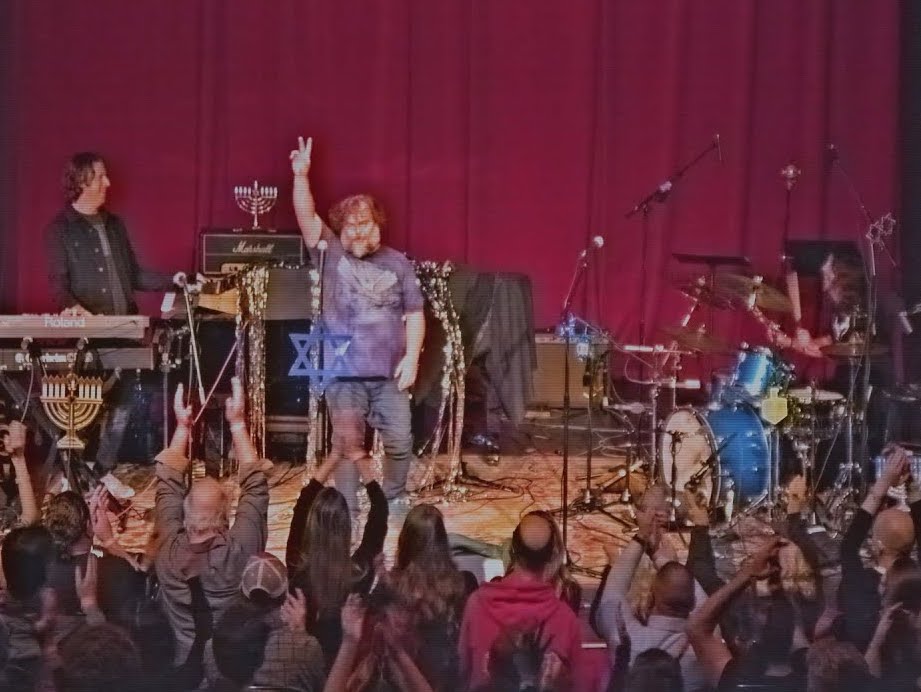 Earlier this month and for the third year in a row, Dave Grohl and producer/multi-instrumentalist Greg Kurstin hosted their virtual Hanukkah Sessions all-star celebrity concert to raise funds for the Anti-Defamation League. The concert took place on December 5th at Los Angeles' Largo nightclub in front of a live audience, and included performances from Jack Black, Beck, Pink, Yeah Yeah Yeahs singer Karen O, Inara George and Grohl's daughter Violet, with Judd Apatow acting as host. The pair then released one performance from the show every night of Hanukkah last week, and the performance from the seventh night featured a cover of Rush's The Spirit of Radio with some help from Jack Black. You can watch the video below or on YouTube here. From the video description:
Geddy Lee's mother was so proud of her son that she put Rush posters up all over their family store and gave away Rush albums to kids who didn't have money to buy them. In tribute to that proud Jewish mother, we give you - free of charge-"The Spirit Of Radio" featuring Jack Black!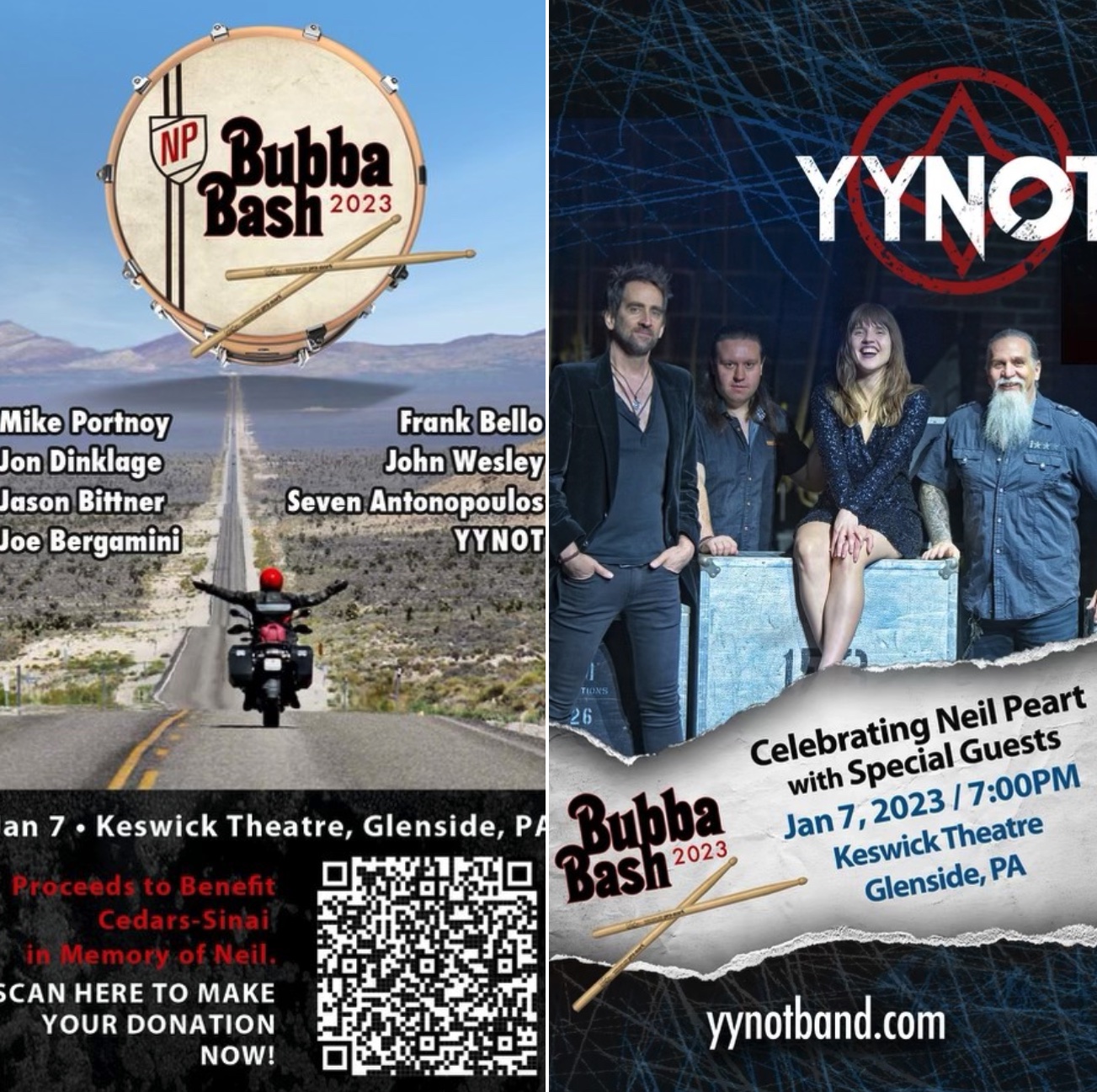 A few weeks ago Rush tribute band YYNOT announced a charity concert dubbed Bubba Bash 2023 that will take place on Saturday, January 7th (3rd anniversary of Neil Peart's passing) at the Keswick Theatre outside Philly (Glenside, PA). YYNOT has made a name for itself in recent years for being one of the premier Rush tribute bands, as well as a great prog-rock band in their own right with 3 albums of original material under their belt. The show will be "In Celebration of Neil Peart", and feature YYNOT along with special guests Mike Portnoy (Dream Theater, etc.), Frank Bello (Anthrax), Jason Bittner (Shadows Fall, Overkill, etc.), Jon Dinklage (Clockwork Angels string ensemble), Joe Bergamini (drum instructor, author, etc.), John Wesley (Porcupine Tree), and Seven Antonopoulos (Opiate for the Masses). All proceeds from the show will go to benefit Cedars Sinai Hospital, and you can send along your donation here. They are also auctioning off some items as described in this Facebook post. They'll be posting links to the eBay auctions via their social media, so be sure to follow them on Facebook and Twitter for all the latest updates. For tickets and more information visit the Keswick Theatre website here. It will also be professionally videoed with Executive Producers Michael Mosbach and Tim Starace.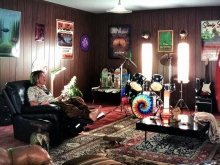 The new Netflix film Glass Onion: A Knives Out Mystery released to theaters earlier this year, and started streaming on Netflix last week. One particular scene has garnered a lot of attention from Rush fans because of a tour poster hanging on the wall, as seen in this screenshot. The poster seems to be a tour poster from some fictionalized version of Rush from their Moon Walking Tour. The room also has fake tour posters from other notable bands such as Steely Dan.
In the latest episode of the Something for Nothing podcast, hosts Steve and Gerry discuss Rush's R40 Live concert tour in depth. You can listen to the show below or wherever you get your podcasts:
As 2022 comes to a close, the Ottawa Sun published an article on some of the best celebrity quotes of 2022 including this one from Alex Lifeson:
"Even though I felt we could have gone longer, I also think that the legacy you leave is based on the last thing you do, and we had a great night on a great tour, and that was a show we were really proud of."
That's all for this week. Have a safe and happy New Year's Eve celebration this weekend everyone!!