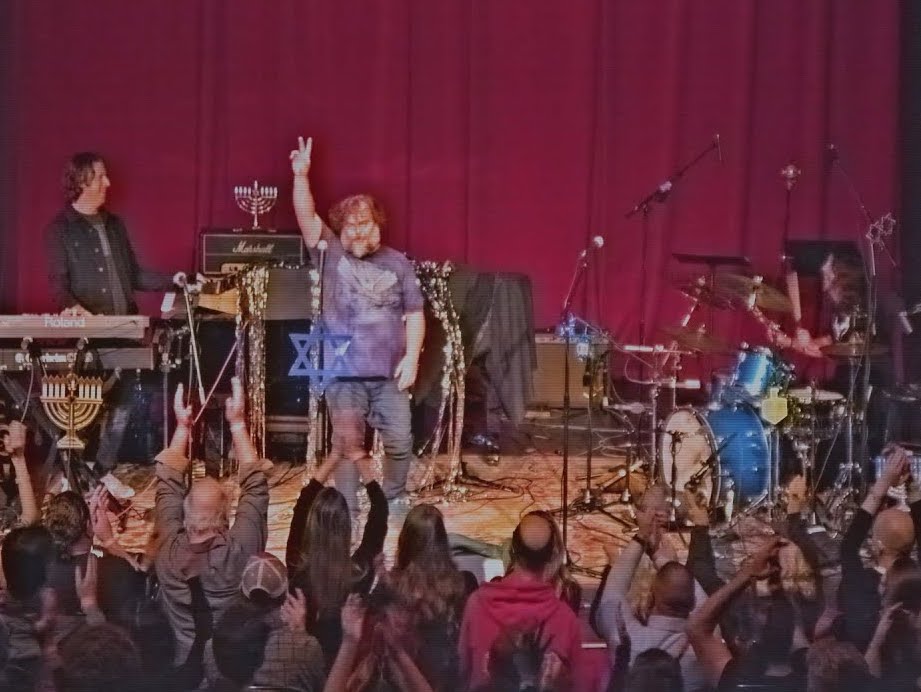 The video performance for the seventh night of Dave Grohl and Greg Kurstin's Hanukkah Sessions was posted earlier this evening and featured a cover of Rush's The Spirit of Radio with some help from Jack Black. You can watch the video below or on YouTube here. From the video description:
Geddy Lee's mother was so proud of her son that she put Rush posters up all over their family store and gave away Rush albums to kids who didn't have money to buy them. In tribute to that proud Jewish mother, we give you - free of charge-"The Spirit Of Radio" featuring Jack Black!
This is the third year of Grohl and Kurstin's Hanukkah Sessions, and the first oneto take place in front of a live audience. Back on December 5th, Grohl performed a covers set at Los Angeles' Largo nightclub where he was accompanied throughout the evening by Foo Fighters producer and multi-instrumentalist Greg Kurstin. The star-studded show also featured Beck, Pink, Yeah Yeah Yeahs singer Karen O, Inara George and Grohl's daughter Violet. Judd Apatow hosted the event, and all proceeds benefited the Anti-Defamation League. They've been releasing one video from the event every night of Hanukkah.