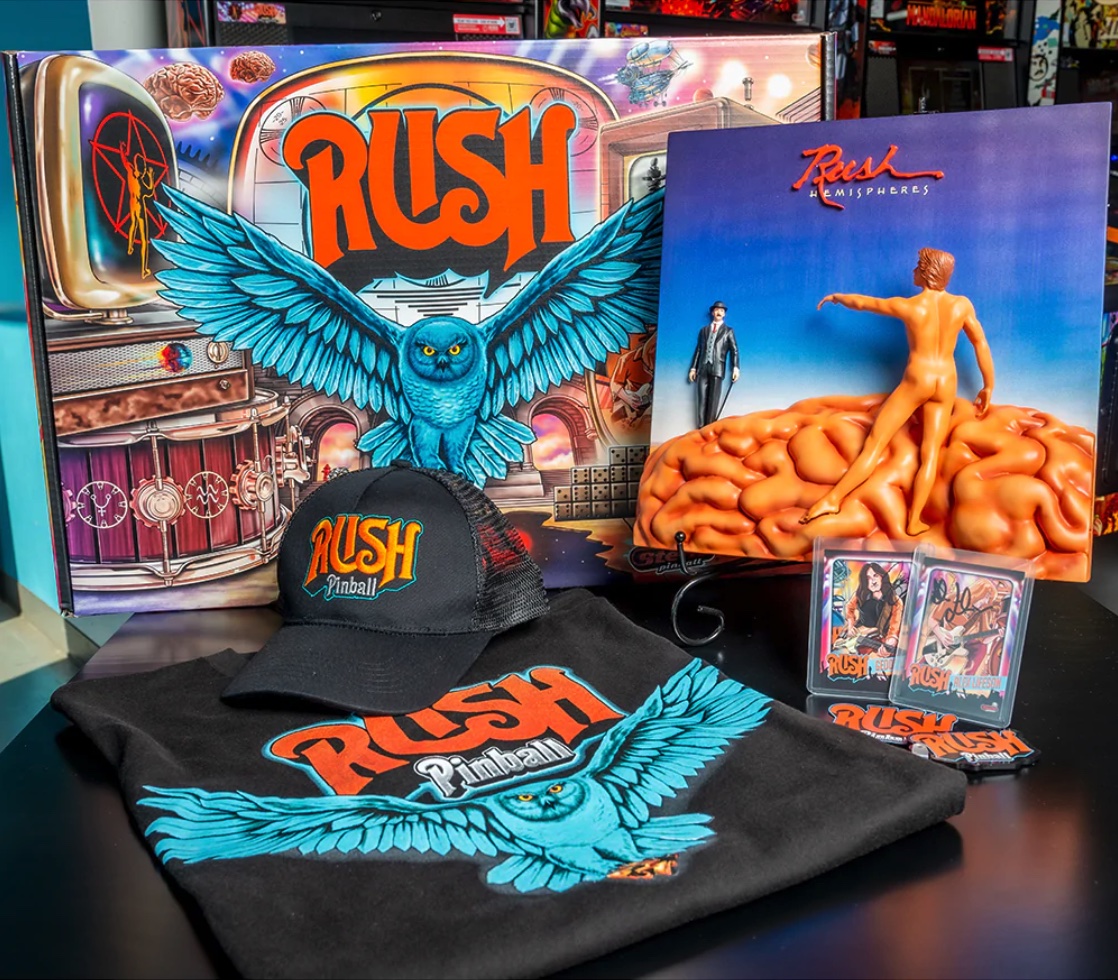 Back in January, Rush teamed up with pinball machine company Stern Pinball to release a line of Rush pinball machines. The machines where a huge hit, and can now be found in game rooms all across the country. Earlier this week, Stern Pinball announced the release of a Rush Treasure Chest containing a number of unique Rush-themed items, including a set of Rush trading cards signed by Geddy Lee and Alex Lifeson. From the product description:
This is a must have for any RUSH fan! This Stern Pinball exclusive RUSH Treasure Chest contains the following collectible items:

* Autographed trading cards of Geddy Lee and Alex Lifeson
* RUSH (Hemispheres)3D Vinyl by Knuckle Bonz
* Exclusive T-shirt, hat, keychain and magnet
* All contained in a special box with art from the official RUSH pinball machine
* Limited to 300 pieces

The 3D Vinyl is officially licensed, hand-painted and comes with a certificate of authenticity printed on the back. This piece of art was created to capture some of the most iconic images in album art. It measures 12″ (tall) x 12″ (wide) and this unique collectiblecan be desk-mounted or wall-mounted.

This highly collectible Stern exclusive RUSH Treasure Chest is limited to only 300 pieces! Get it in a rush, while supplies last!
To learn how you can purchase one of these, visit Stern Pinball's website here.