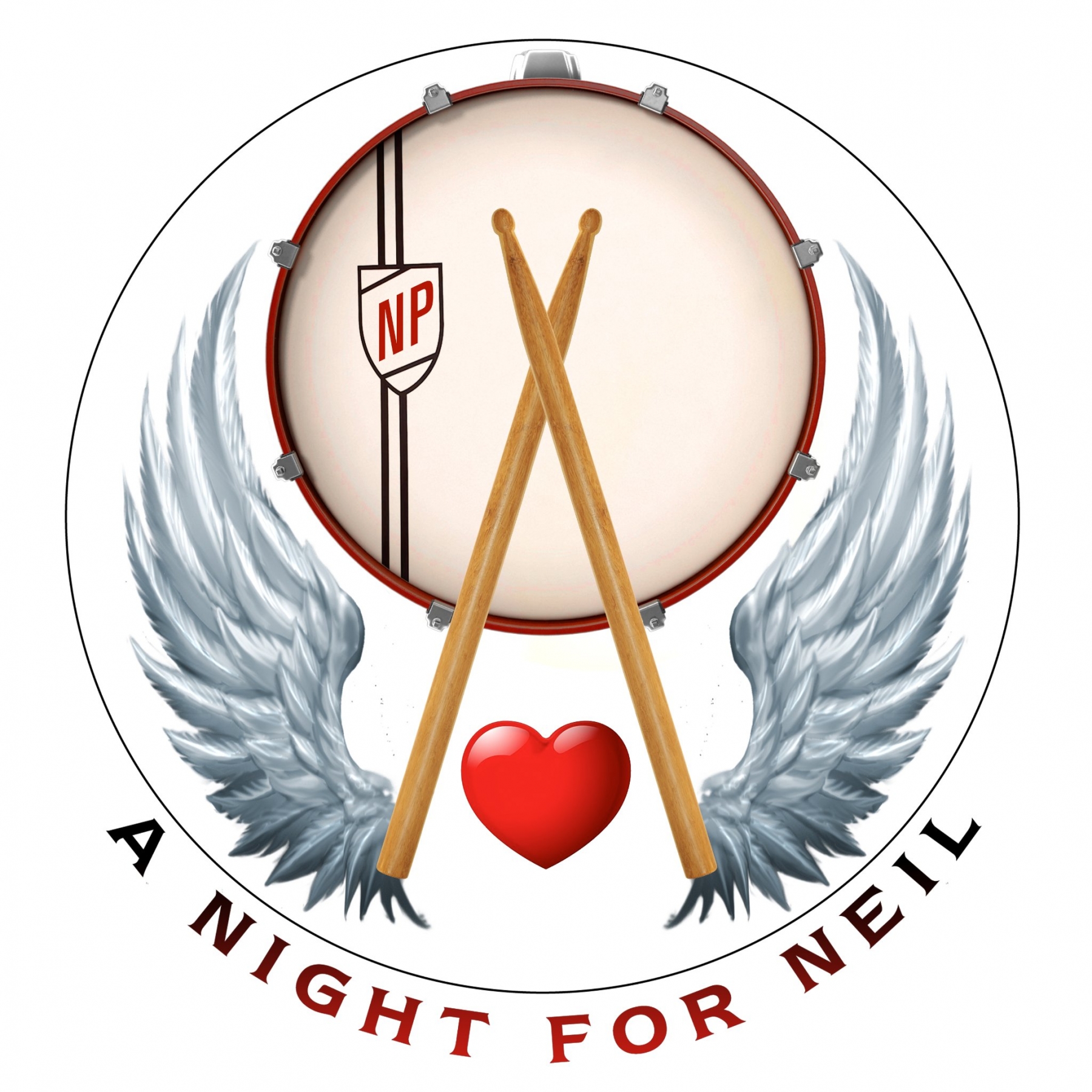 A Night for Neil: The Neil Peart Memorial Celebration concert and charity fundraiser took place back in October at the Meridian Centre in Neil Peart's hometown of St. Catharines, Ontario. The event had originally been planned to take place in May of 2020, but was postponed several times since due to the uncertainty surrounding travel restrictions in Canada brought on by the Pandemic. The proceeds from ticket and merchandise sales for the event ended up raising over $40K for Royal Victoria Health Care Centre's cancer centre and other Ontario health care facilities, with the funds going to four cancer treatment centers in Ontario, each receiving $10,000. Neil Peart's sister Nancy Peart Burkholder and other family members accepted the check on behalf of the RVH foundation earlier this week at the newly named Neil Peart Pavilion in St. Catharines, as described in this article:
... "[the hospitals] wanted a way to have their own memorial and have a tribute as well to Neil's life and have it go to local charities," ... "We have quite a few friends who have gone there for treatment. We've had different surgeries there." ... For Peart Burkholder, cancer treatment is a cause close to the family, with the late drummer passing away in 2020 from the disease and their father, Glen Peart, passing away a year later from pancreatic cancer at the age of 88. Peart Burkholder said the $40,000 raised for the Hospice Niagara, Niagara Health, Juravinski Hospital and Cancer Centre, and Royal Victoria Regional Health Centre is a nice way to honour both her brother and father's legacy. "They were both just so charitable, and we find it a good way to honour them because we know they would be proud of what we do," ...
Metallica drummer Lars Ulrich appeared on The Howard Stern Show last week to talk about Metallica's new album/tour, among other subjects. He also spoke about his experience playing at the Taylor Hawkins tribute shows back in September, where he sat in on drums for a few AC/DC and Black Sabbath songs. However, he doesn't think he'd have been up to the task of playing with Rush, who also appeared at both tribute shows:
... For me, and I use the word 'wheelhouse' a lot, playing those AC/DC songs is right in my wheelhouse. If they had said - I mean, I love RUSH - [but] If they had said, 'Come up and play '2112' with Alex [Lifeson] and Geddy [Lee], I'd go, 'I think there's somebody more qualified to do that than me.' But playing those AC/DC songs with the four FOO FIGHTERS guys and Brian was just a fucking next-level magical experience. And then in L.A., a couple of weeks later, we did a BLACK SABBATH medley with Geezer Butler, O.G. bass player and absolutely one of the geniuses of the early days of hard rock and metal, we did a couple of BLACK SABBATH songs. So it was great fun to go do that. ...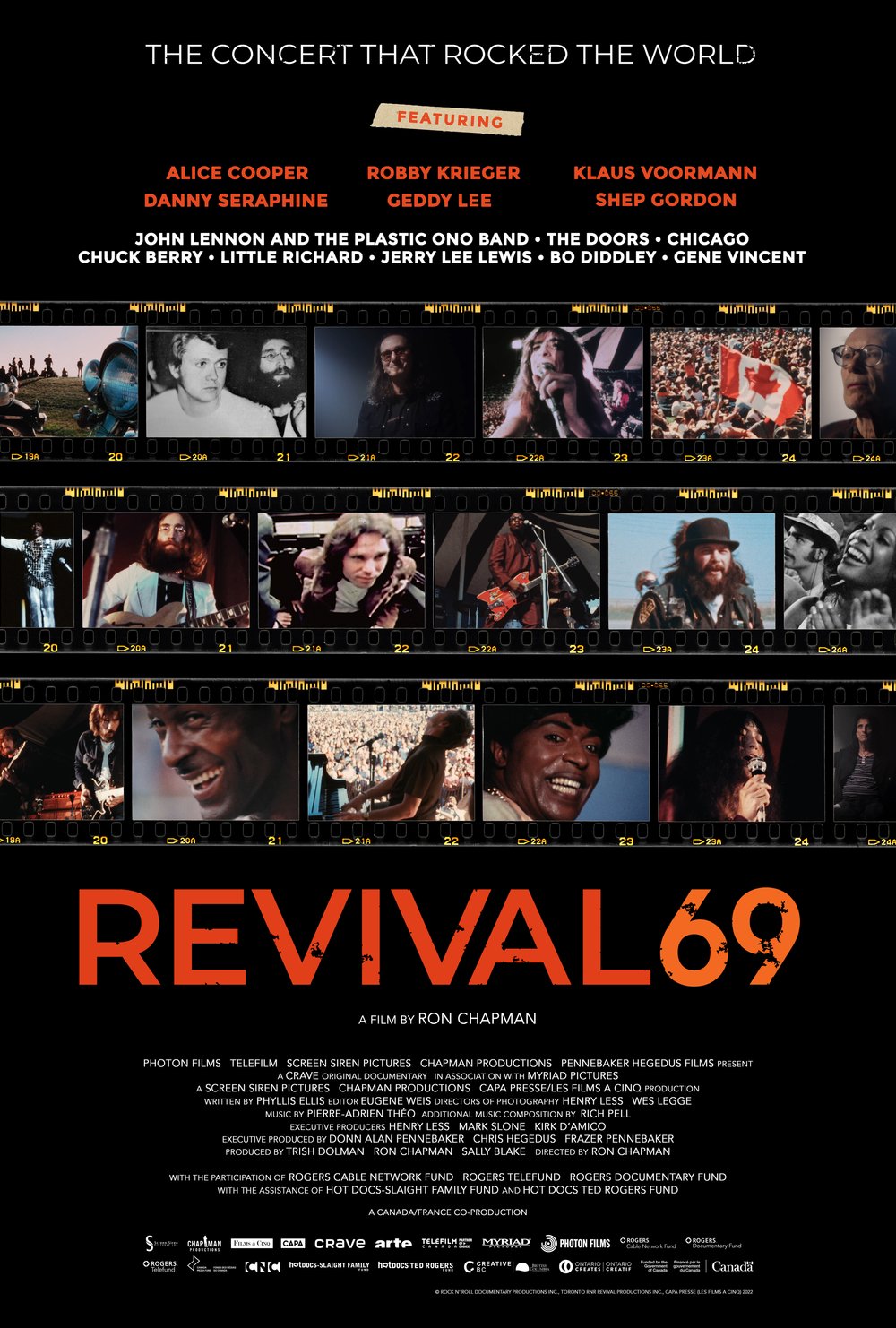 A new documentary from filmmaker Ron Chapman titled Revival 69: The Concert That Rocked the World was released in September and is currently making the film festival rounds. The film chronicles the events behind the Toronto Rock & Roll Revival - an iconic Toronto music festival that took place at the University of Toronto back in 1969. From the film's synopsis:
In 1969, there were three music festivals that changed the world. "The second most important event in rock & roll history" was a one-day event held at the University of Toronto's 20,000 seat Varsity Stadium called the Toronto Rock & Roll Revival. An incredible back-door story of how - against all odds - a life-changing concert came together. Director Ron Chapman reveals a series of colourful characters, murky deals and broken promises, culminating in John Brower, a young struggling promoter, putting his life on the line (literally) in order to achieve his goal. Included in the lineup were Chuck Berry, Little Richard, Jerry Lee Lewis, Bo Diddley, Gene Vincent, The Doors, Alice Cooper, and John Lennon with The Plastic Ono Band.
A young Geddy Lee attended the concert, and he makes an appearance in the documentary as seen in the film's trailer at about the 40-second mark. FYI Music News recently posted a review of the film which you can read online here, and you can learn more about the documentary at this location. It will be screened in several theaters across Canada later this month, including a couple that will also include a Q&A with director Ron Chapman. You can get the full list of Canadian screenings in this article.
Rush's Moving Pictures 40th anniversary box set made Pop Matters' list of The 20 Best Album Re-Issues of 2022, coming in at #14. It was also included in this Forbes article on Some Of 2022's Notable Reissues:
1981's Moving Pictures was the album that truly broke the Canadian rock trio into the mainstream. Working off the sonic template set by 1980's Permanent Waves, Moving Pictures found the band writing and recording somewhat shorter yet accessible songs and prominently incorporating synths into the mix. The record became sort of a greatest hits collection for Rush, featuring such popular tracks as "Tom Sawyer," "Red Barchetta" and "Limelight" that are still hallmarks of classic rock radio. Marking the landmark record's 40th anniversary is this deluxe reissue containing the original album and previously unreleased live material from 1981.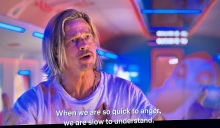 There's a potential Rush Witch Hunt lyrical reference in the 2022 film Bullet Train. Around the 1:34:15 mark of the movie, Brad Pitt's character (Ladybug) says, "When we are so quick to anger, we are slow to understand" as seen in this screenshot.
The popular YouTube reaction channel The Charismatic Voice with professional opera singer and vocal coach Elizabeth Zharoff featured an analysis of Rush's entire 2112 suite this past week. This was the 3rd Rush song that Zharoff has tackled on the channel - she featured The Spirit of Radio back in January and Tom Sawyer earlier this year. In addition to her really enjoying the song, she provides a lot of interesting commentary on the music and Geddy's voice in particular. You can check it out below or on YouTube here.
That's all for this week. Have a great weekend!