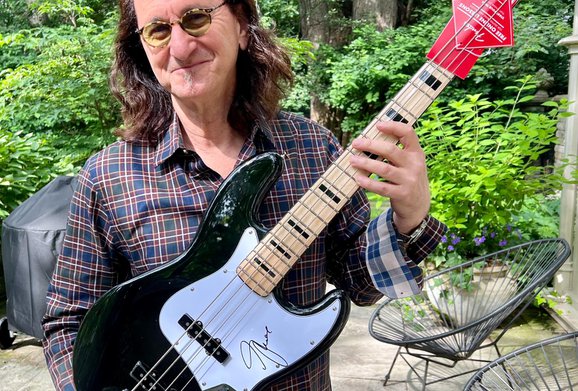 Make Music Matter is hosting a Healing in Harmony Holiday Auction this coming week to benefit trauma survivors, and Rush's Geddy Lee has donated a couple of items in support. Multi-Grammy winning producer David Bottrill (the man responsible for the Vapor Trails remix) chairs Make Music Matter's Board of Directors and made the following statement:
I'm so proud of my colleagues in the music industry who are coming together to make a difference. We're thrilled to have their support as we expand our work alongside Indigenous communities to address the generational trauma their members have experienced.
Geddy's contribution to the auction is a signed Signature Fender Jazz bass, along with a signed photo. Also contributing to the auction are members of Billy Talent, Sum 41, The Tragically Hip, Blue Rodeo, and many others. The auction kicks off tomorrow and runs through December 4th. For all the details and to view all the items up for bidding, visit this location.