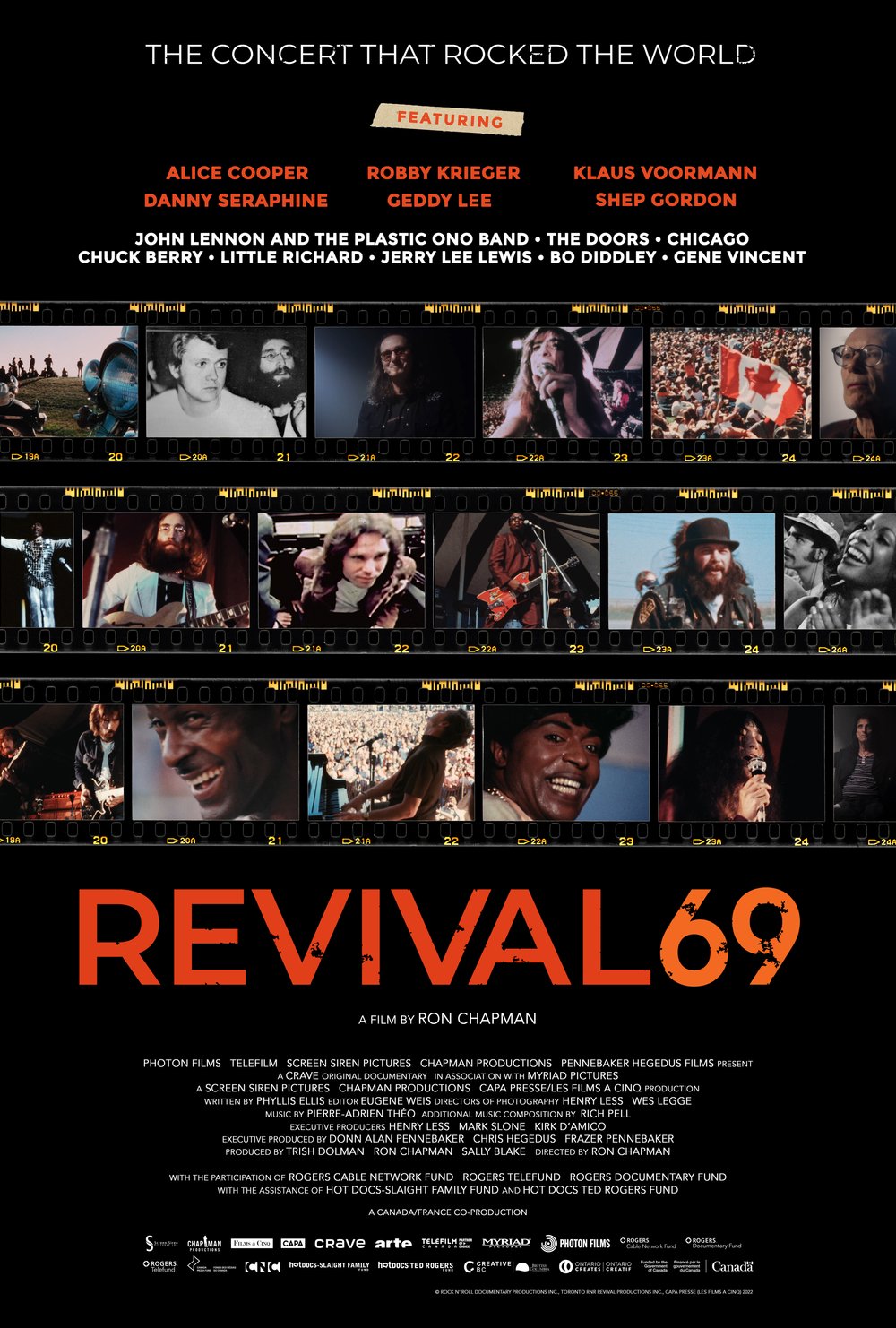 A new documentary from filmmaker Ron Chapman titled Revival 69: The Concert That Rocked the World was released in September and is currently making the film festival rounds. The film chronicles the events behind the Toronto Rock & Roll Revival - an iconic Toronto music festival that took place at the University of Toronto back in 1969. From the film's synopsis:
In 1969, there were three music festivals that changed the world. "The second most important event in rock & roll history" was a one-day event held at the University of Toronto's 20,000 seat Varsity Stadium called the Toronto Rock & Roll Revival. An incredible back-door story of how - against all odds - a life-changing concert came together. Director Ron Chapman reveals a series of colourful characters, murky deals and broken promises, culminating in John Brower, a young struggling promoter, putting his life on the line (literally) in order to achieve his goal. Included in the lineup were Chuck Berry, Little Richard, Jerry Lee Lewis, Bo Diddley, Gene Vincent, The Doors, Alice Cooper, and John Lennon with The Plastic Ono Band.
Rush's Geddy Lee makes an appearance in the documentary and can be seen in the film's trailer at about the 40-second mark. You can learn more about the film at this location. Thanks to RushFanForever for the heads up.