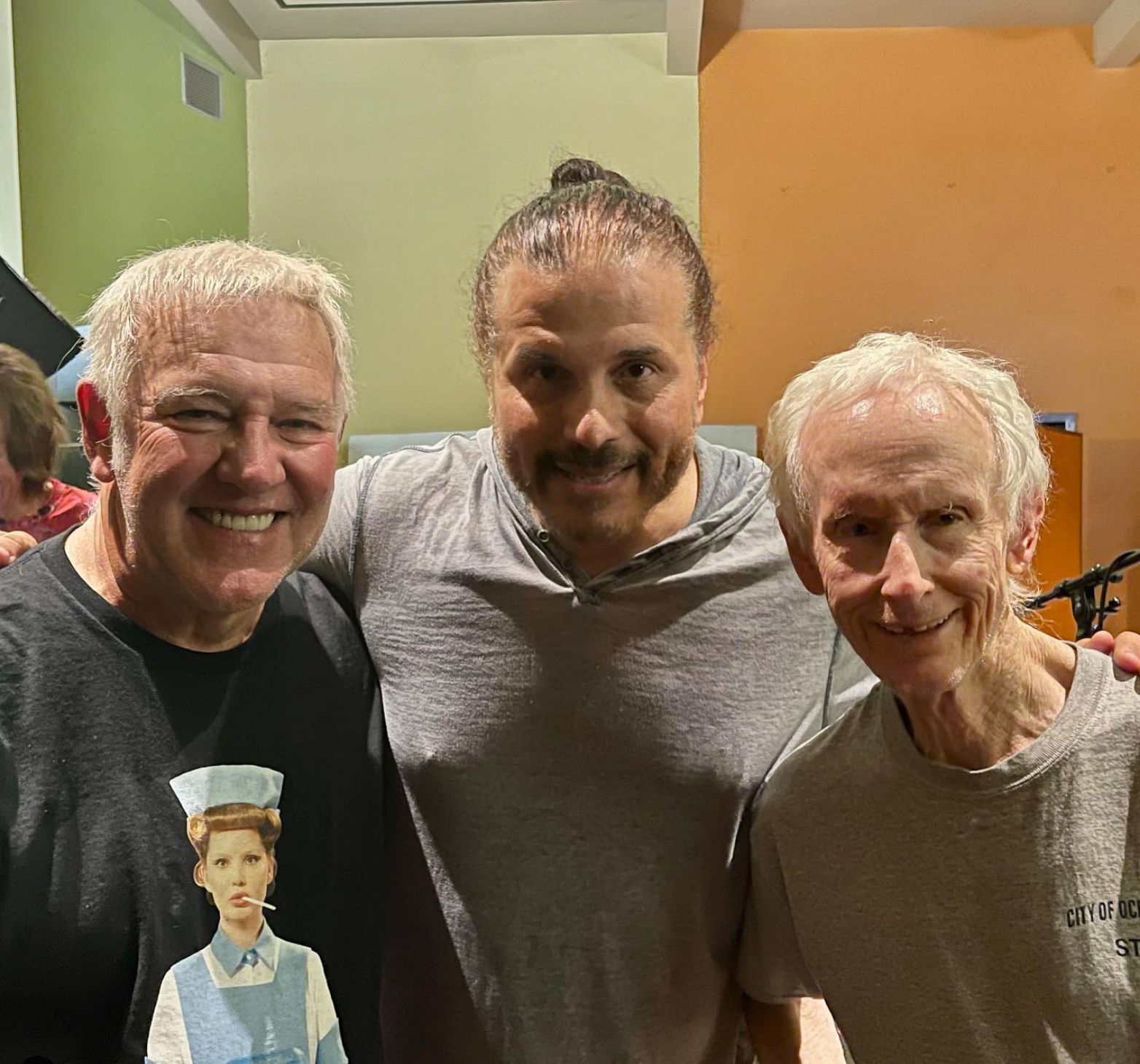 Doors guitarist Robby Krieger and the Medlock-Krieger Foundation hosted their Medlock-Krieger Golf, Art Show & Guitars charity event earlier this week in Los Angeles. The event was held in memory of Scott Medlock, who passed away from cancer last year. Medlock and Krieger were longtime friends, and had hosted their annual Scott Medlock-Robby Krieger Golf Classic and All-Star Concert annually for over a decade up until Medlock's passing last year. Rush's Alex Lifeson has been a regular participant in that event over the years, with his most recent appearance being back in 2018, and he also took part in this past week's festivities. The event kicked off Monday evening with a concert at Bogie's Westlake Village Inn, and Lifeson sat in for a few songs, including this 8-minute jam of Santana's Evil Ways with Krieger and vocalist Andy Vargas. There was also a golf tournament portion of the event on Tuesday at the Moorpark Country Club. This year's event benefited the Pat Tillman Foundation and the Colontown/PalTown Development Foundation & Cancer Support Community. The Cars' Elliot Easton also participated in the event and posted this photo of himself and Alex backstage to Instagram.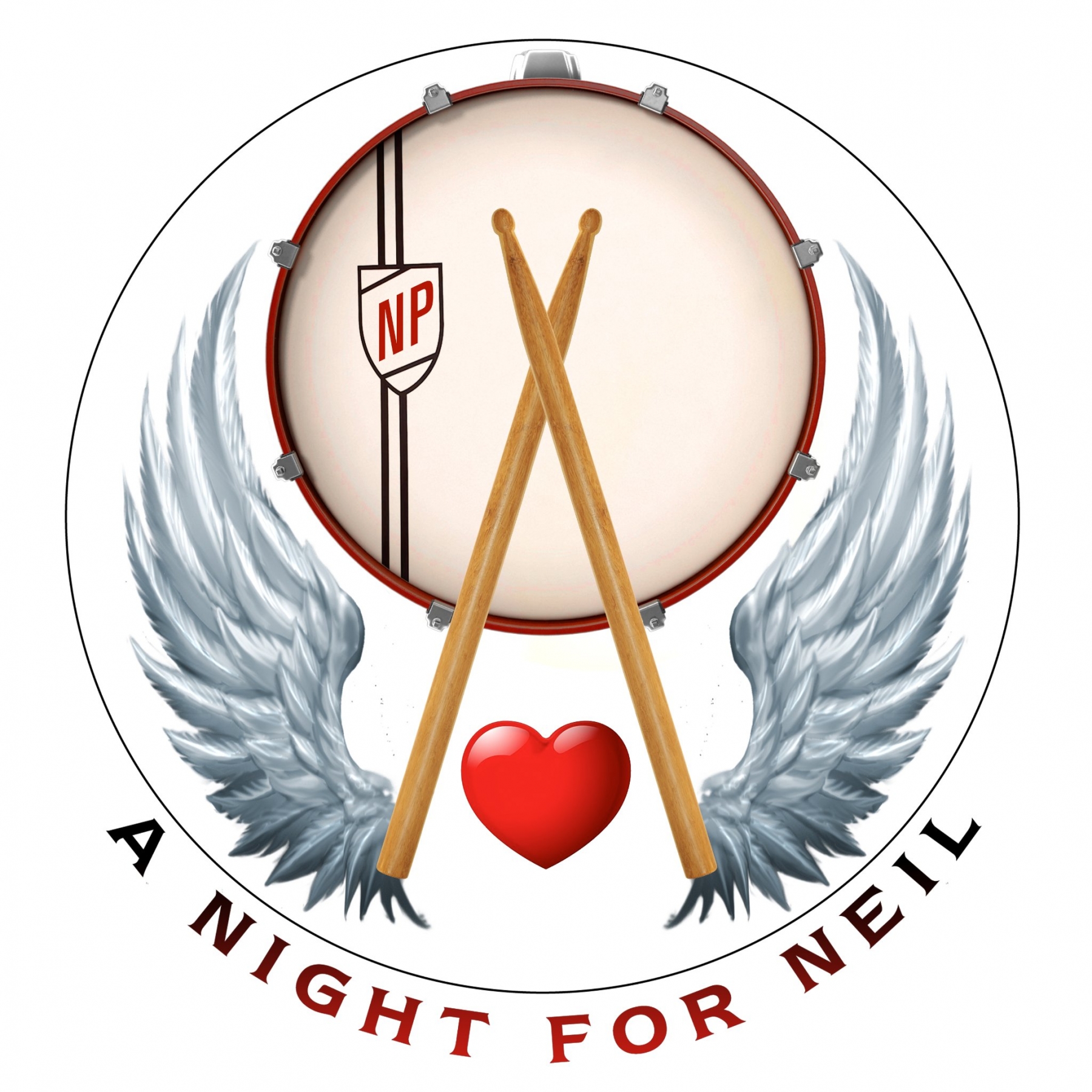 A Night for Neil: The Neil Peart Memorial Celebration concert and charity fundraiser took place this past Saturday night at the Meridian Centre in Neil Peart's hometown of St. Catharines, Ontario. The event had originally been planned to take place in May of 2020, but was postponed several times since due to the uncertainty surrounding travel restrictions in Canada brought on by the Pandemic. Proceeds from the event will benefit St. Catharines hospital and Walker Family Cancer Centre, Juravinski Hospital and Cancer Centre, Royal Victoria Regional Health Centre and Hospice Niagara. The St. Catharines Standard posted a few photos from the event which you can check out online here.
In this past week's episode of the Something for Nothing podcast, hosts Steve and Gerry discuss Rush's Time Machine Tour and the resulting live album capturing the tour that was filmed in Cleveland. You can listen to the discussion below or wherever you get your podcasts:
Speaking of memorable Cleveland Rush concerts, Cleveland Magazine posted a story this past week on 50 iconic Cleveland concert that are available to stream, and Rush's August 26, 1974 show at the Agora Ballroom & Theater is mentioned:
This show conjures feelings of deep nostalgia - Neil Peart had just joined the band as the group embarked on their first American release tour. That next year Rush dropped Fly By Night, bolstered then by Peart's lyricism. He would continue to write lyrics for the band throughout its career.
Bass guitarist Al Cisneros (Sleep, OM) was recently interviewed for Guitar World magazine to talk about his current projects, and he brings up Rush at one point:
... "I also like the sound of a Fender Jazz," he tells us, "but for me, when I hear the sound of the Rickenbackers on Rush's Permanent Waves, and Geddy Lee's tone on Free Will and Jacob's Ladder, there's nothing else like that. I see bass makers trying to improve and re-improve what they do, but for me, I think that at a certain point, it's more important to pause and ask, 'Are we really making this bass better than it was before?'" ...
Toronto-based progressive blues-rock duo Crown Lands consists of drummer/singer Cody Bowles and guitarist Kevin Comeau, who bonded over their shared obsession with Rush several years ago and formed Crown Lands shortly after. The duo released their blues-rock, riff-laden, self-titled debut album in 2020, and were named Breakthrough Group of the Year at last year's JUNO Awards, with the album winning Rock Album of the Year. The pair make no secret regarding their obsession with Rush - the Crowns Lands album includes a 10-part song with sections referencing Rush's work titled Context: Fearless Pt. 1. They made a demo of the song with former Rush producer Terry Brown, and later worked on the track with Nick Raskulinecz, co-producer of Rush's last 2 albums, and David Bottrill (who remixed Rush's Vapor Trails album). The pair also joined Alex Lifeson and others as part of an ensemble performance of a Led Zeppelin medley at the Andy Kim Christmas show this past year. The duo is currently touring the southern US, and AL.com posted an article profiling the band in the lead up to their Birmingham show this upcoming weekend. From the article:
... "One of our favorite bands is Rush," Comeau says, "and they always joke about being the world's smallest symphony. And we kind of wanted to one-up, or one-down them, and see how lush, orchestral and symphonic we could get with our rock sound." ... Bowles and Comeau have become friends with bassist/singer Geddy Lee and guitarist Alex Lifeson, ... "Who you are as a person and how you treat people is just as important as what you create, and those guys walk through life so humbly," Bowles says of Lifeson and Lee. "They're still best buds after being on the road together for 40 years. I don't know if you've spent much time on a tour, but that's an amazing feat." Crown Lands served as Lifeson's backing band at a 2021 charity gig. Leading up, Lifeson loaned Comeau his iconic white Gibson double-neck to take home. "I played (Rush classic) 'Xanadu' every night," Comeau recalls. "He's such a generous human being." Lifeson also let Comeau play the Gibson, seen on many classic Rush photos, onstage during their charity show. Then leading up to this year's all-star tribute concerts for late Foo Fighters drummer Taylor Hawkins, Comeau hung out at Rush's rehearsals with Dave Grohl. He even programmed Lee's synthesizers for the shows. ...
That's all for this week. Have a great weekend and Happy Halloween!!