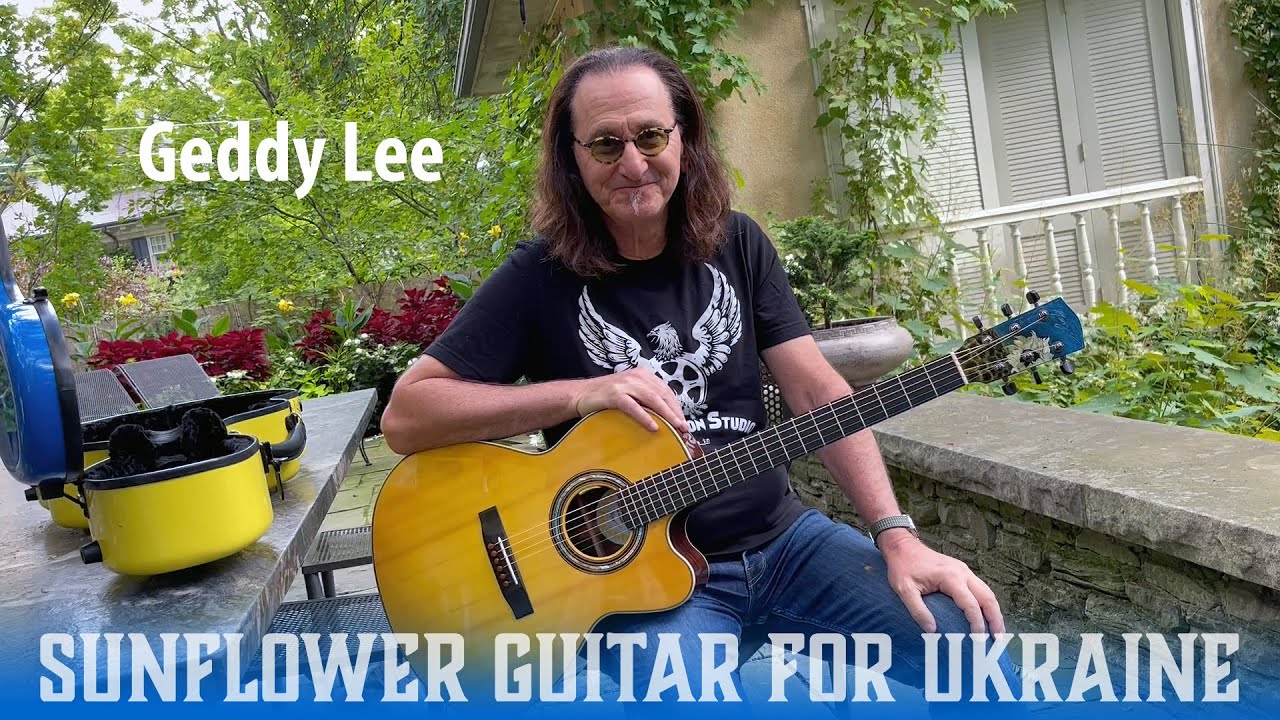 Guitar maker Linda Manzer created the Sunflower Guitar to give to the people of Ukraine, and to inspire people to donate vital humanitarian aid to the beleaguered nation. On its journey to Ukraine, the guitar is passing through the hands of many wonderful people who support the cause, including Rush's Geddy Lee, who offered his message of support via this video.
Hi there. I'm Geddy Lee playing this incredible instrument made by Linda Manzer in honor and in support of Ukraine and the terrible fight that they are enduring. So I stand with Ukraine and with Linda, and with all those great musicians who have held this beautiful instrument in their own hands. And I ask you too to donate and help. Let's fight the good fight. Thank you.
You can learn more about the Sunflower Guitar Project and make a donation yourself at sunflowerguitar.com (thanks RushFanForever.