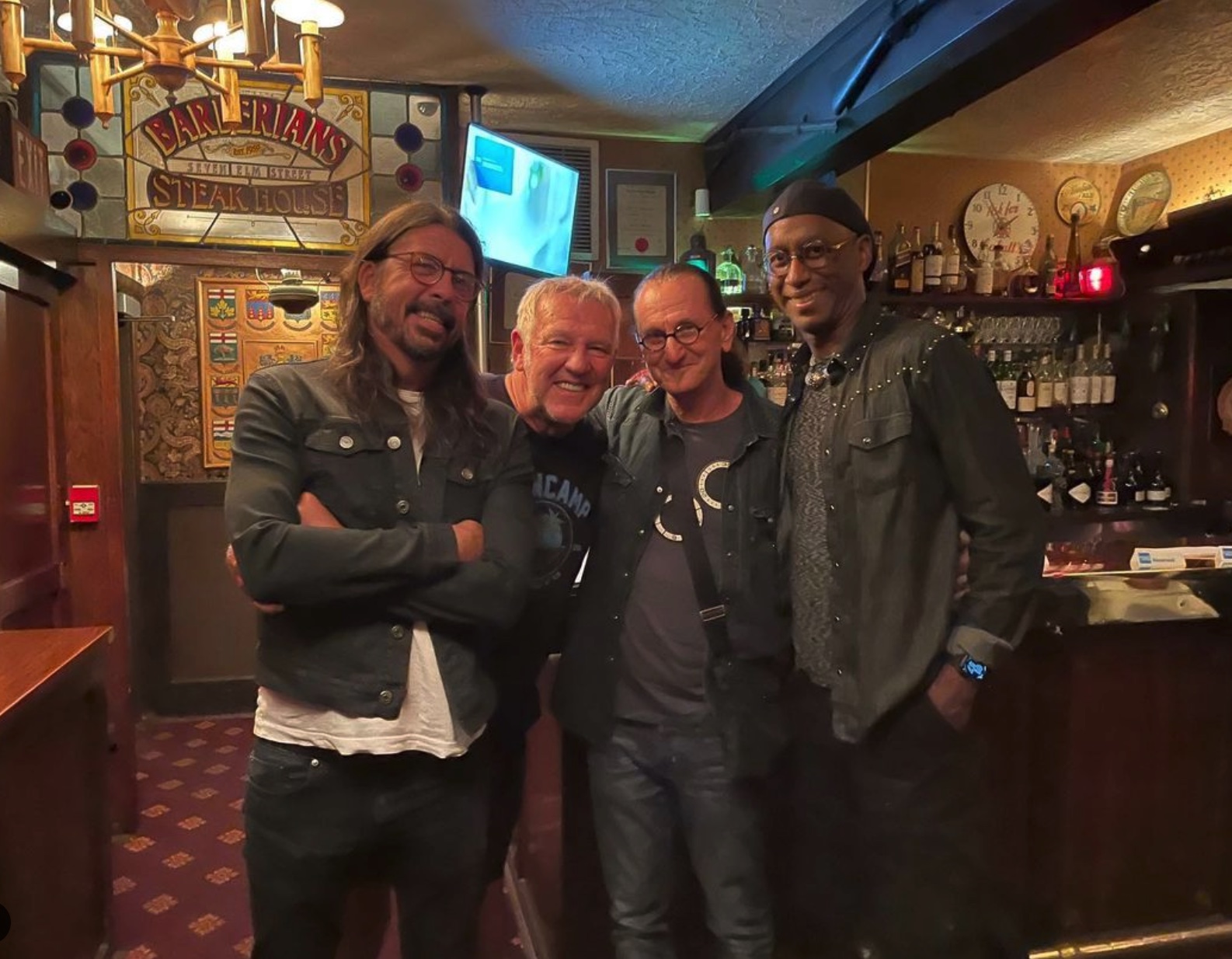 Rush's Geddy Lee and Alex Lifeson will be one of the many performers to participate in next month's pair of Taylor Hawkins tribute concerts - the first will take place in London at Wembley Stadium next Saturday, September 3rd, and the second in Los Angeles at the Kia Forum on September 27th. Geddy and Alex have been quietly preparing for the shows over the summer, and the duo made a surprise appearance at the South Park 25th anniversary concert in Colorado earlier this month, playing Closer to the Heart with Primus and South Park co-creator Matt Stone on drums; the first time the pair had played Rush music together on stage in over 7 years. Alex spoke about that appearance and the upcoming Taylor Hawkins tribute shows in a couple of recent interviews, saying the following in his BBC interview with Craig Charles:
... We're gonna play in London at the Taylor Hawkins tribute on September 3rd. So we're looking forward to that. Then we're gonna reprise that at the end of September in Los Angeles. So we're joking [about this] being our new tour. It started with the South Park thing - that was the first leg. The second leg is in a month from now, so we have 3 weeks off to rest after this last difficult gig of doing one song. So we're having fun with it. It's in our blood, but I don't know where it goes from here. ...
The London show is just a week away, and so rehearsals are starting to ramp up. Well-renowned drummer Omar Hakim posted a photo to Instagram last night of himself, Geddy, Alex and Dave Grohl at Barberian's Steakhouse in Toronto with the following caption:
Getting ready for the first Taylor Hawkins Tribute Show in London! So FUN for Dave and I to rehearse with Geddy and Alex of RUSH!!
There's no indication of what song(s) they were rehearsing, so we can only wonder - was it a Rush song? Foo Fighters song? Something else? We'll just have to wait and see. On that note, more details about the shows, including live streaming info and updated guest lineups were released last week. The September 3rd show in London will be available for streaming worldwide on Paramount+ (US only), MTV YouTube channels (Globally), and Pluto TV internationally. There will also be a 1-hour TV special edit of the London show airing on CBS in the US at 9PM EST on the day of the show, along with a 2-hour TV edit airing later in September on MTV globally. No streaming information is available for the September 27th show in LA yet, but it's expected that those details will be released closer to the concert date next month. For all the details, check out this Sonic Perspectives article.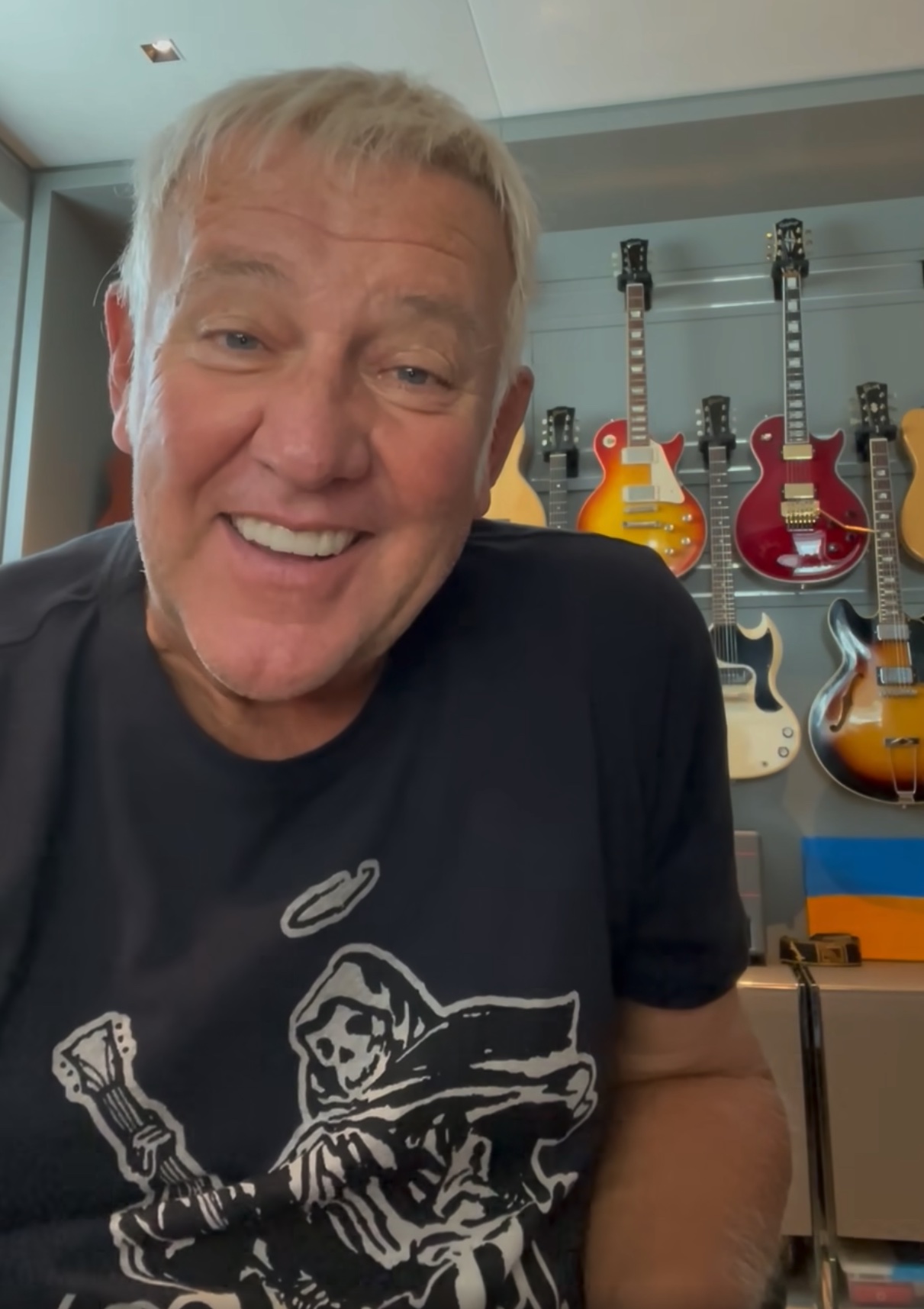 Alex Lifeson's Envy of None project with Andy Curran, guitarist Alfio Annibalini and vocalist Maiah Wynne released their self-titled, debut album back in April, and it's currently available for purchase and streaming worldwide via several different online retailers and services, including Amazon and the official Envy of None merch store. In the weeks leading up to the April release of the album, Envy of None and Epiphone launched a contest where the winner would get an Alex Lifeson Signature Les Paul Axcess Standard electric guitar. To enter the contest, fans needed to scan the QR code hidden inside the Deluxe Edition of the album. Earlier this week they finally revealed the winner of the guitar via a video announcement from Alex Lifeson himself which you can watch below or on the various Envy of None social media channels. You can check out all the available purchase options for the album here, and follow the Project via their website, on Facebook, Twitter and Instagram for all the latest news.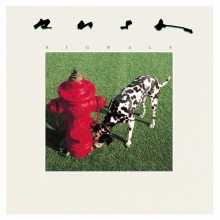 Rush's 1982 classic Signals will celebrate the 40th anniversary of its release next month on September 9th and is the subject of an In The Studio with Redbeard rockumentary radio show special which is now available for streaming online at this location. The program consists of interview segments with all three members of Rush from past In the Studio interviews and runs about 24 minutes long.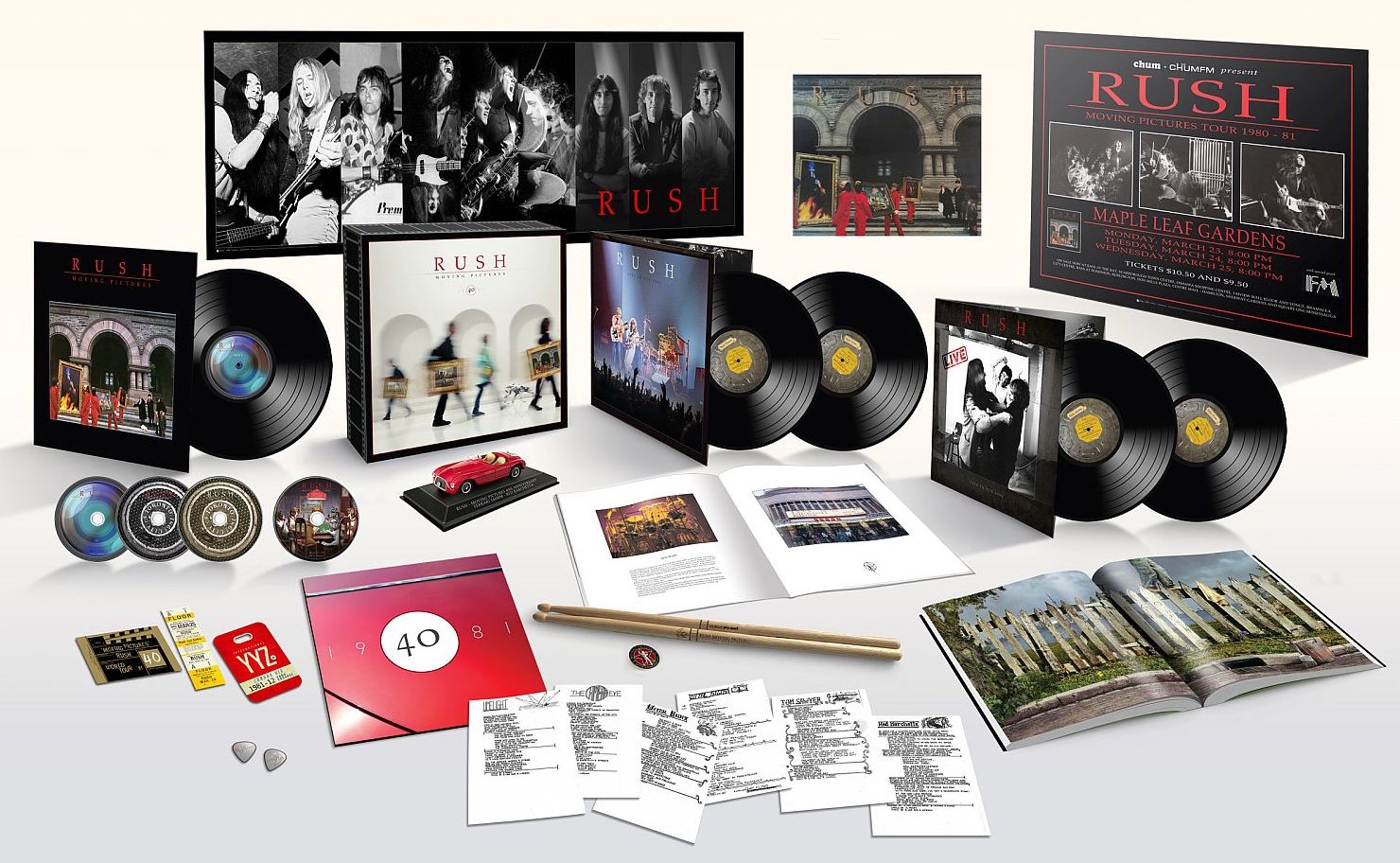 TechRadar.com posted an article this past week featuring 6 classic rock tracks you need to hear in Dolby Atmos on Apple Music, one of which is Rush's Limelight Dolby Atmos mix from the Moving Pictures 40th anniversary box set:
Those who were fortunate enough to catch Rush play live not just during their Moving Pictures peak, but at any show ever, will appreciate this dynamic Atmos mix of Limelight, a top track from the Moving Pictures album, which was executed by the album's original engineer, Richard Chycki. There is a strong sense here of being in the same space as the musicians, with guitar and bass embracing your ears as Neil Peart's ferocious drumming is conveyed with full-throttle energy. When we finally get to the track's famous guitar solo, it swerves and takes flight, making the most of the freeform Atmos sound space.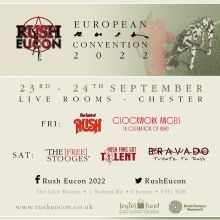 The annual European Rush fan convention Rush Eucon will take place the weekend of September 23-24 at The Live Rooms, Chester. Proceeds from ticket sales will go to Jessie's fund and Brain Tumor Research in honor of Neil Peart. For more information, follow Rush Eucon on Facebook and Twitter, and get tickets via seetickets.com.
The latest episode of the Something for Nothing podcast features another discussion of Rush cover songs. Hosts Steve and Gerry talk about some recent favorite cover tracks that they've heard, and that hadn't been covered in any of their prior 3 episodes on cover songs. You can listen to the episode below or wherever you get your podcasts:
Metal Hammer posted a story this past week on puppet-maker Darren Moreash, who has been creating marionette versions of rock music icons for a quarter century, as showcased on his Facebook page - Darrionettes Hard Rock Marionettes (thanks RushFanForever). His marionette versions of Rush are showcased in the article as seen in this tweet.
GuitarTechniques magazine posted an article this past week on how to Learn the rhythm and lead styles of Rush's Alex Lifeson. They explain how to get Lifeson's guitar tone, and give examples of both his rhythm and lead guitar sounds.
Congratulations to Mark Riccini, who has won the @Epiphone Alex Lifeson signature guitar! Thanks to all who entered. pic.twitter.com/8knj8e2eDJ

- Envy Of None (@EnvyOfNone_) August 22, 2022
Tomorrow will be Alex Lifeson's 69th birthday. Happy early birthday Lerxst!! That's all for this week. Have a great weekend!