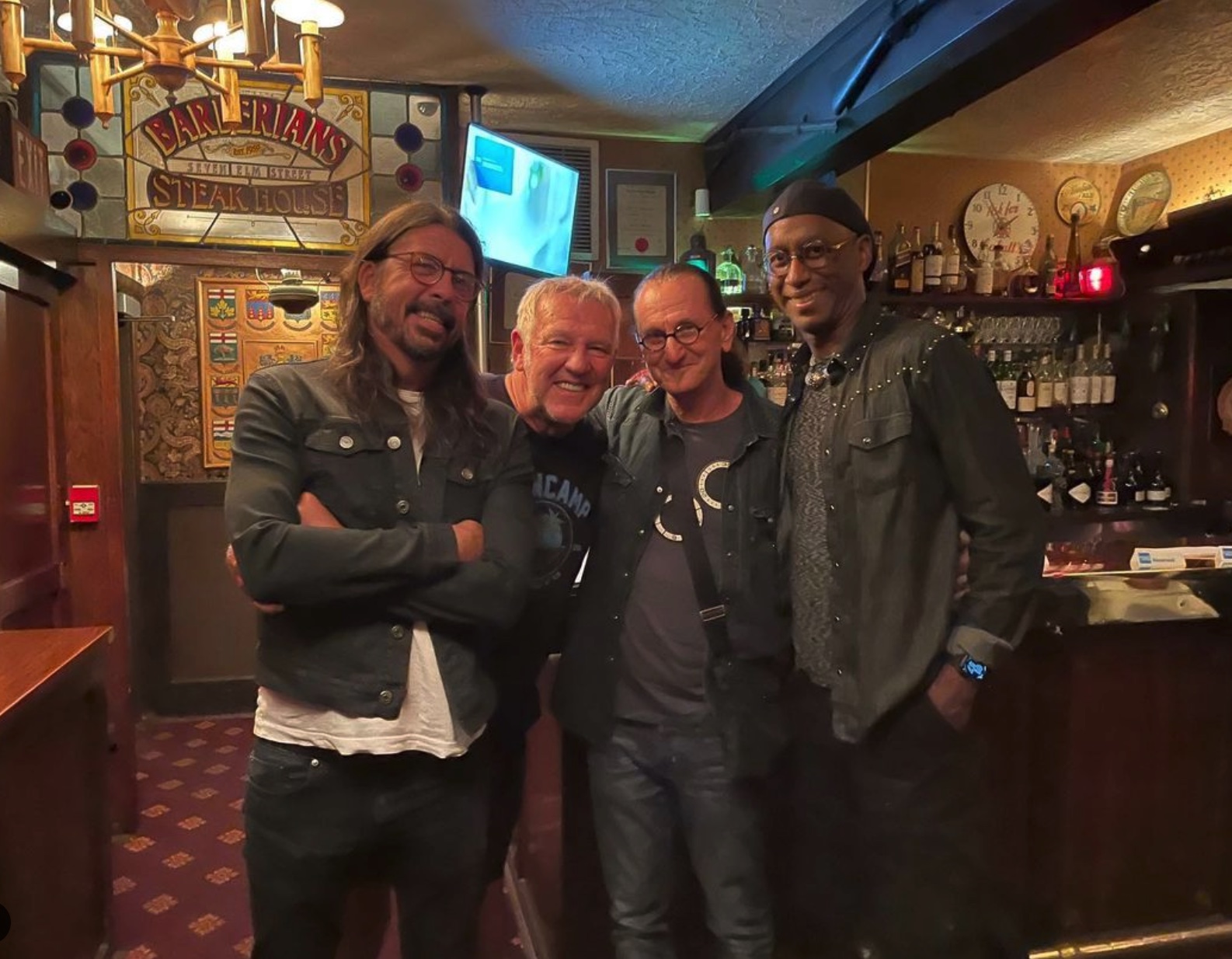 Rush's Geddy Lee and Alex Lifeson will be one of the many performers to participate in next month's pair of Taylor Hawkins tribute concerts - the first will take place in London at Wembley Stadium on September 3rd, and the second in Los Angeles at the Kia Forum on September 27th. Geddy and Alex have been quietly preparing for the show over the summer, and the duo made a surprise appearance at the South Park 25th anniversary concert in Colorado earlier this month, playing Closer to the Heart with Primus and South Park co-creator Matt Stone on drums; the first time the pair had played Rush music together on stage in over 7 years. Alex spoke about that appearance and the upcoming Taylor Hawkins tribute shows in a couple of recent interviews, saying the following in his BBC interview with Craig Charles:
... We're gonna play in London at the Taylor Hawkins tribute on September 3rd. So we're looking forward to that. Then we're gonna reprise that at the end of September in Los Angeles. So we're joking [about this] being our new tour. It started with the South Park thing - that was the first leg. The second leg is in a month from now, so we have 3 weeks off to rest after this last difficult gig of doing one song. So we're having fun with it. It's in our blood, but I don't know where it goes from here. ...
The London show is less than 2 weeks away, and so rehearsals are starting to ramp up. Well-renowned drummer Omar Hakim posted a photo to Instagram last night of himself, Geddy, Alex and Dave Grohl at Barberian's Steakhouse in Toronto with the following caption:
Getting ready for the first Taylor Hawkins Tribute Show in London! So FUN for Dave and I to rehearse with Geddy and Alex of RUSH!!
There's no indication of what song(s) they were rehearsing, so we can only wonder - was it a Rush song? Foo Fighters song? Something else? We'll just have to wait and see. On that note, more details about the shows, including live streaming info and updated guest lineups were released last week. The September 3rd show in London will be available for streaming worldwide on Paramount+ (US only), MTV YouTube channels (Globally), and Pluto TV internationally. There will also be a 1-hour TV special edit of the London show airing on CBS in the US at 9PM EST on the day of the show, along with a 2-hour TV edit airing later in September on MTV globally. No streaming information is available for the September 27th show in LA yet, but it's expected that those details will be released closer to the concert date next month. For all the details, check out this Sonic Perspectives article.