UPDATE - 8/18@7:10PM: Alex posted a photo to his Instagram, thanking Gibson and the fans for their hospitality:
----- snip -----
UPDATE - 8/17@3:38PM: There was a local news story about the event that includes some video of Alex posted to YouTube (thanks RushFanForever):
Gibson also posted some nice photos along with a kind message for Alex to their Facebook page (thanks RushFanForever):
----- snip -----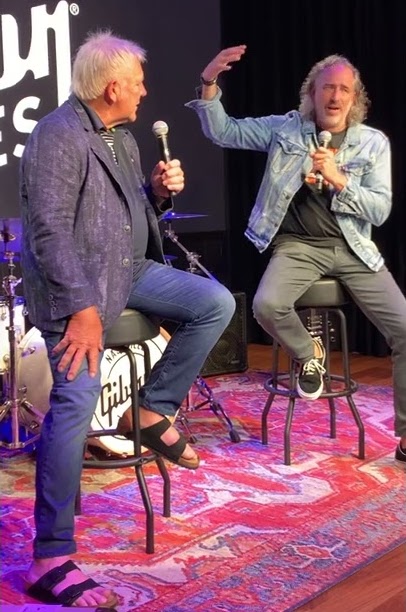 As we'd mentioned last week, Gibson Guitars opened up their Gibson Garage in Nashville an hour early to media and music fans yesterday morning for a special charity event which featured Rush's Alex Lifeson. Some video from the event has made it online, and you can watch most of Alex's interview below or on YouTube. Alex talks about his long history with Gibson, why he sold most of his guitar collection for charity, his Alex Lifeson Les Paul Axcess Standard signature guitar, last week's South Park 25th anniversary show, the upcoming Taylor Hawkins tribute concerts, and more. The event helped to support music artists and programs at Children's Hospital-Vanderbilt and Room in the Inn which offer vital services to the local Nashville community. Thanks to RushFanForever for the video link, and YouTuber Jennifer Abernathy for uploading it.