On this day back in 1953, our favorite singer/bassist/author - Gary Lee Weinrib (aka Geddy Lee) - was born in Willowdale, Toronto. That makes Geddy 69 years young today! Not only is today Geddy's birthday, but it also marks the 48th anniversary of one of the most important events in Rush history; 48 years ago on July 29th, 1974, the late Neil Peart joined Rush, replacing original drummer John Rutsey. The day after Neil joined the band Rush bought equipment for their first tour at Long and McQuade Music in Toronto, including Geddy's black Rickenbacker, Alex's Gibson Les Paul Deluxe and Neil's Slingerland kit (aka Chromey)... and the rest - as they say - is history. Happy birthday Geddy!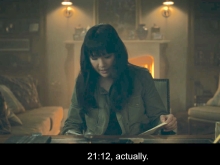 Reader Donnie G let me know about a potential Rush 2112 reference in the season finale of Amazon's The Terminal List (Season 1, Episode 8 - Reclamation) - an action thriller TV series starring Chris Pratt and based on Jack Carr's 2018 novel of the same name. At around the 27:30 mark, Secretary Hartley (Jeanne Tripplehorn) is going over a timeline of events from a mission with Katie (Constance Wu) and says, "I believe the mission clock said we were roughly 22 minutes in." Katie then corrects her, saying, "21:12, actually" (screenshot here). The show is available to watch on Amazon Prime video here.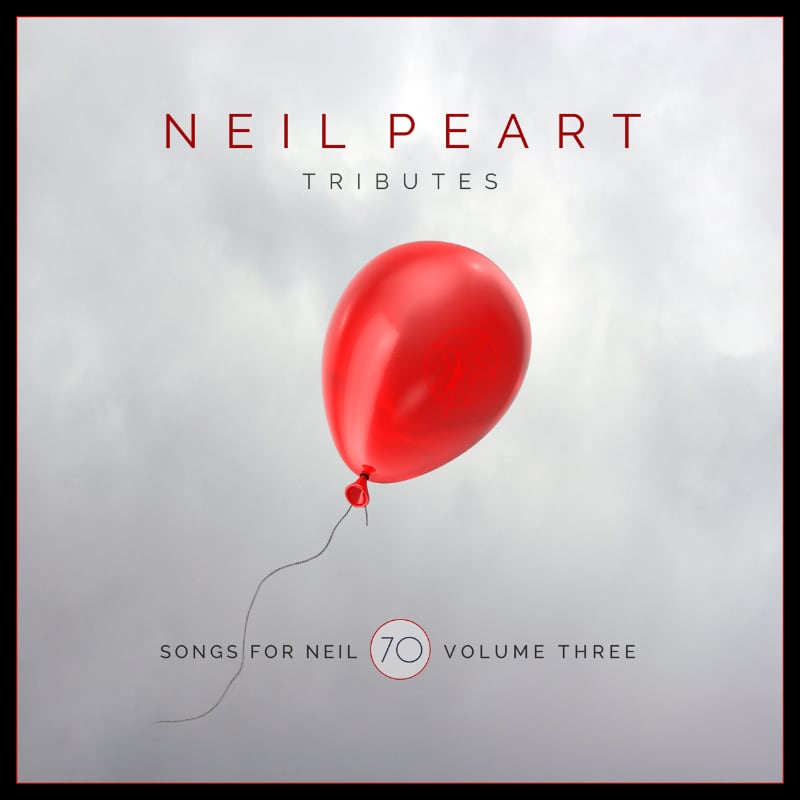 For the past 2 years on the late Neil Peart's birthday, RUSHfest Scotland has sponsored the release of an album of Rush songs dedicated to the iconic drummer titled Songs for Neil, with Volume 1 coming out in 2020, and Volume 2 last year. Both albums featured Rush tribute bands and musicians from around the world, with proceeds split equally between two charities - Glioblastoma Foundation Neil Peart Research Award in the USA and Cancer Support Scotland (registered charity SC012867). They'll be continuing this annual tradition this year with yet another tribute album - Songs for Neil Volume 3 - to celebrate Neil's upcoming 70th birthday on September 12th. All the artwork for this volume is by longtime Rush album artist Hugh Syme, and it will include 23 Rush songs covered by artists from around the world including - Clockwork Angels (Scotland), David Barrett (Canada), Leoni Jane Kennedy (England), Lotus Land (USA) and featuring special guest appearances by Terry Brown and Darren Redick (Planet Rock). For all the details and to pre-order your copy, visit the RUSHfest Scotland website here.
This past week's edition of the Something for Nothing podcast features a conversation with Bill Wallace, who founded the Sunlight On Chrome Initiative to raise money for the American Brain Tumor Association through various charitable motorcycle rides. Bill talks about how Neil Peart inspired his love of motorcycling, the beginnings of his fundraising efforts, and how Rush fans everywhere can take part in the Sunlight On Chrome Initiative by doing "the most excellent thing you can do today". You can listen to the episode below or wherever you get your podcasts:
Drummer Rob Silverman is following up his critically-acclaimed 2020 Drumology project, with Drumology: Volume 2, due out next month on August 12 via Autumn Hill Records. Just like the original Drumology, all proceeds will benefit the Neil Peart Fund for brain cancer research at Cedars-Sinai Medical Center. From the announcement:
... Drumology, Volume II not only features an astounding roster of drummers and other special guests, but it also expands its predecessor's purview beyond the realm of jazz and fusion into progressive rock. Drumology, Volume III will follow later this year. ... A notoriously competitive bunch, drummers from across the musical spectrum reached out to Silverman after the release of Drumology, each seeking to challenge their own formidable chops. "For volume one we had to chase drummers down," Silverman recalls. "This time out, drummers were coming to me. Before we knew it we ended up with enough material for two albums." The line-up for Volume II rivals the jaw-dropping talents of the debut installment: drummers Billy Cobham (Mahavishnu Orchestra), Mike Mangini (Dream Theater), Todd Sucherman (Styx), Casey Grillo (Queensrÿche), Glen Sobel (Alice Cooper), John Spinelli (founder of Spinelli drums), renowned music technologist David Frangioni, and veteran studio drummer Kenny Aronoff, whose exhaustive resume ranges from John Mellencamp to Smashing Pumpkins to John Fogerty to Black Sabbath's Tony Iommi. ...
David McKean is an English illustrator, photographer, comic book artist, graphic designer, filmmaker and musician. He recently chatted with Prog magazine for their My Record Collection feature and mentions Rush (thanks RushFanForever):
... I started playing keyboards in a rock band called Pyramid and the guitarist was a massive Rush fan so he turned me on to them. Rush were my very first gig and they were fucking loud! Alex Lifeson walked on to the stage at Hammersmith Odeon, playing acoustic guitar in a purple light. I thought, 'Mmm, that's okay,' then 7,000 Heathrow aircraft lights went on to a sound that I'd never heard before. I was pinned to the back of my chair and my hearing didn't recover for about three days! It was extraordinary and I kept going back for more....
Ultimate Classic Rock posted their list of the 10 weirdest Rush songs this past week, and Roll the Bones came out on top:
More commonly known as "the one where Geddy raps." Nothing else is that noteworthy about "Roll the Bones": There's some rarely utilized organ, and Peart does attack his kit with a funk-metal intensity. But all roads lead to Lee's mercilessly mocked attempt at spitting bars. Even with the low pitch-shifting, no musician has ever sounded more uncomfortable using the word "homeboy," and ... well, then there's this: "Jack, relax / Get busy with the facts / No zodiacs or almanacs / No maniacs in polyester slacks / Just the facts / Gonna kick some gluteus max."
Loudwire posted an article this past week on Rock and Metal Artists Who Were Replaced Before Their Band Got Famous and Rush's original drummer John Rutsey made the cut:
While Neil Peart is synonymous with the Rush name, he actually wasn't the band's first man behind the kit. That title belongs to drummer John Rutsey, who founded the band with Alex Lifeson and Jeff Jones. Rutsey appeared on the band's 1974 self-titled debut album, but left shortly after when his health problems limited his ability to tour. He was replaced by Peart and the rest is history, as Rush would obtain stardom two years later with 1976's 2112. After leaving Rush, Rutsey actually took up the practice of bodybuilding, competing at the amateur level for a few years.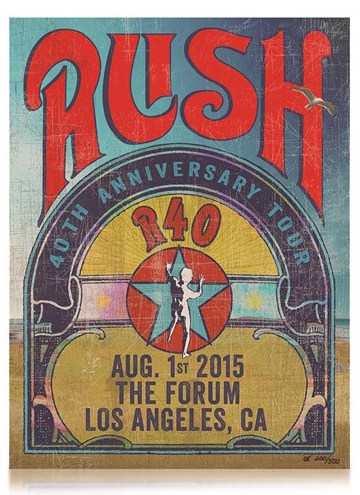 Seven years ago this coming Monday, on August 1, 2015, Rush closed out the R40 Live tour at the LA Forum. Although fans were hesitant to accept the possibility at the time, this would end up being the last live show that the trio of Neil Peart, Alex Lifeson and Geddy Lee would ever perform together. Neil Peart's tragic passing in 2020 sealed that sad reality. Probably the most poignant moment of that show was when Neil Peart emerged from behind his kit after the final song to join his bandmates at the front of the stage to wave goodbye to the fans and take one final bow, as seen in this video.
That's all for this week. Have a great weekend everyone!