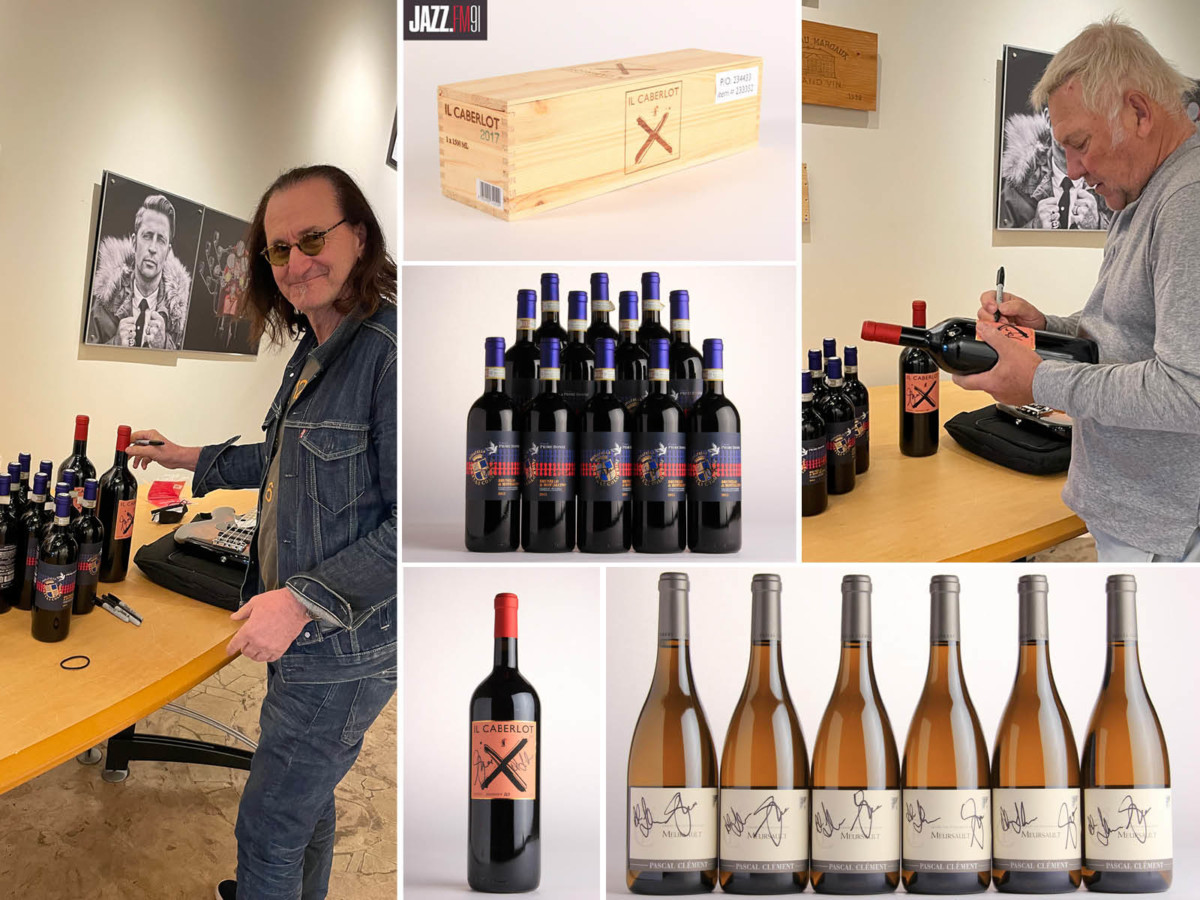 Canadian jazz music station JAZZ.FM91 is currently holding their 2nd annual online fine wine auction. Among the items available for bidding are several bottles of wine autographed by Rush's Geddy Lee and Alex Lifeson. JAZZ.FM91 is a not-for-profit, 24-hour jazz station out of Toronto, and all proceeds from the auction will go to support the station. From the JAZZ.FM91 website:
Our listeners and collectors across the province have generously donated more than 400 bottles ranging from affordable offerings to some of the most sought-after wines. We are thrilled to be working with Canadas premier wine auction house, Iron Gate Auctions. They have curated our donated bottles into 155 lots, including some very special bottles and collections curated and signed by Geddy Lee and Alex Lifeson of Rush and by Holly Cole. ...
The auction runs through next Tuesday, June 7th. For all the details and to place your bid, visit jazz.fm-wine-auction. Thanks to RushFanForever for the heads up.