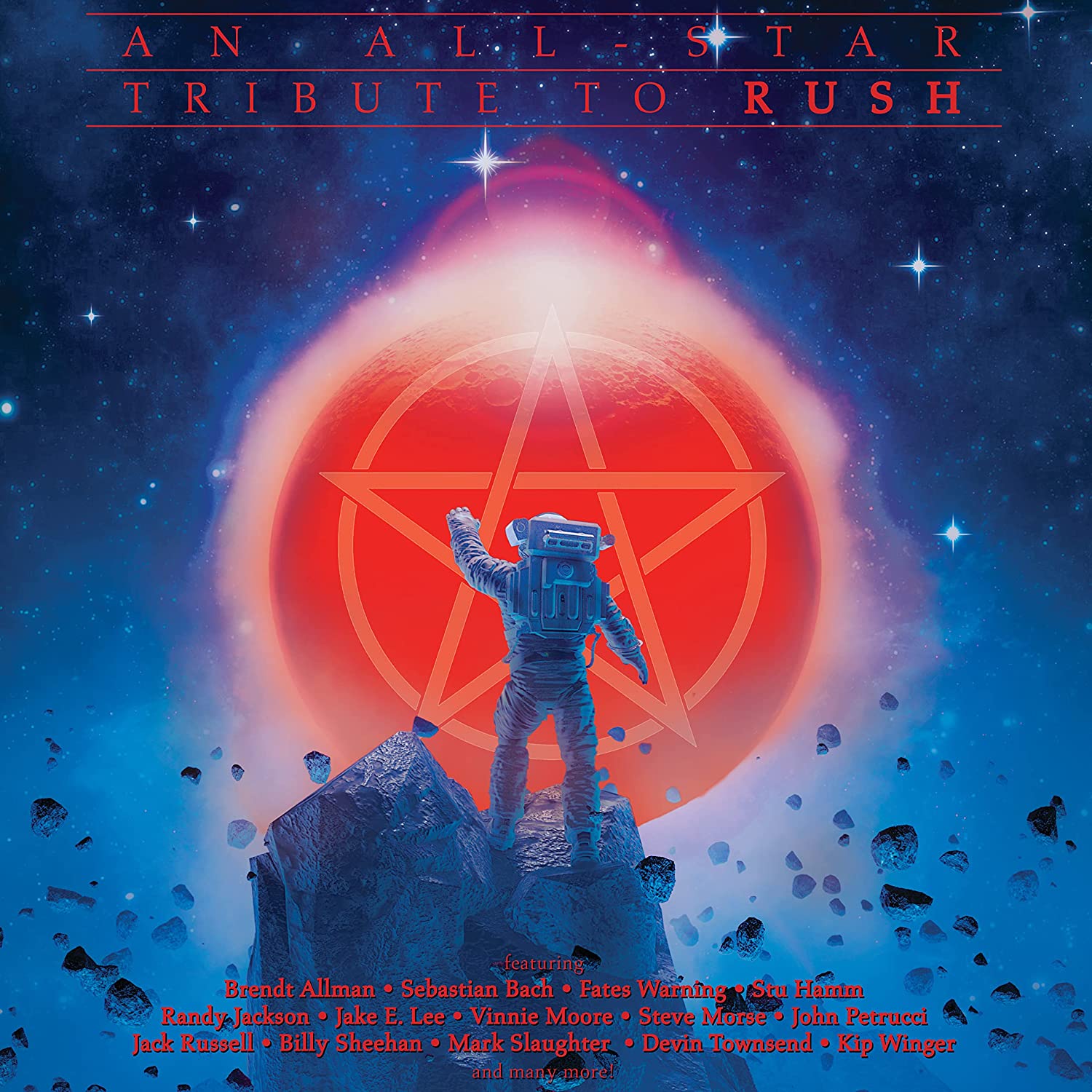 A new Rush tribute album titled An All-Star Tribute to Rush is slated for release via Magna Carta Records this coming June. The album will be available as a deluxe 2CD digipak edition and also a deluxe 2LP red vinyl edition. It will feature previously-released covers of Rush songs as performed by James LaBrie, John Petrucci, Mike Portnoy, Jake E. Lee, Billy Sheehan, Alex Skolnick Trio, Randy Jackson, Steve Morse, Sebastian Bach, Kip Winger and many others. It looks like these are just repackaged versions of the previously-released Magna Carta Rush tribute albums Working Man (disc 1) and Subdivisions (disc 2), with a couple of tracks from New World Man thrown in. Here's the complete tracklist:
DISC 1

1. Working Man - Sebastian Bach & Jake E. Lee
2. By-Tor And The Snow Dog - James LaBrie & John Petrucci
3. Analog Kid - Sebastian Bach & John Petrucci
4. The Trees - Mike Baker & Brendt Allman
5. La Villa Strangiato - Steve Morse
6. Mission - Eric Martin
7. Anthem - Mark Slaughter & George Lynch
8. Jacob's Ladder - Sebastian Bach & John Petrucci
9. Closer To The Heart - Fates Warning
10. Natural Science - Devin Townsend
11. YYZ - James Murphy
12. Red Barchetta - James LaBrie
13. Freewill - Gregoor van der Loo
14. Tom Sawyer - Alex Skolnick Trio

DISC 2
1. Distant Early Warning - Randy Jackson
2. Lakeside Park - Sebastian Bach
3. Limelight - Kip Winger
4. Subdivisions - Randy Jackson
5. Different Strings - Robert Berry
6. Tom Sawyer - Sebastian Bach
7. Bastille Day - Jani Lane & Alex Skolnick
8. A Farewell To Kings - Randy Jackson
9. Spirit Of The Radio - Kip Winger
10. 2112 Overture / Temples Of Syrinx - Jani Lane & Vinnie Moore
11. New World Man - Robert Berry
12. Fly By Night - Sal Marrano
13. Force Ten - Robert Berry
The album is slated for release on June 24th and is currently available for pre-order (deluxe 2CD digipak edition, deluxe 2LP red vinyl edition). Thanks to BraveWords for the heads up.