UPDATE - 6/16@3:16PM: The Alex Lifeson and Primus interview from Guitar World mentioned below is now available online here.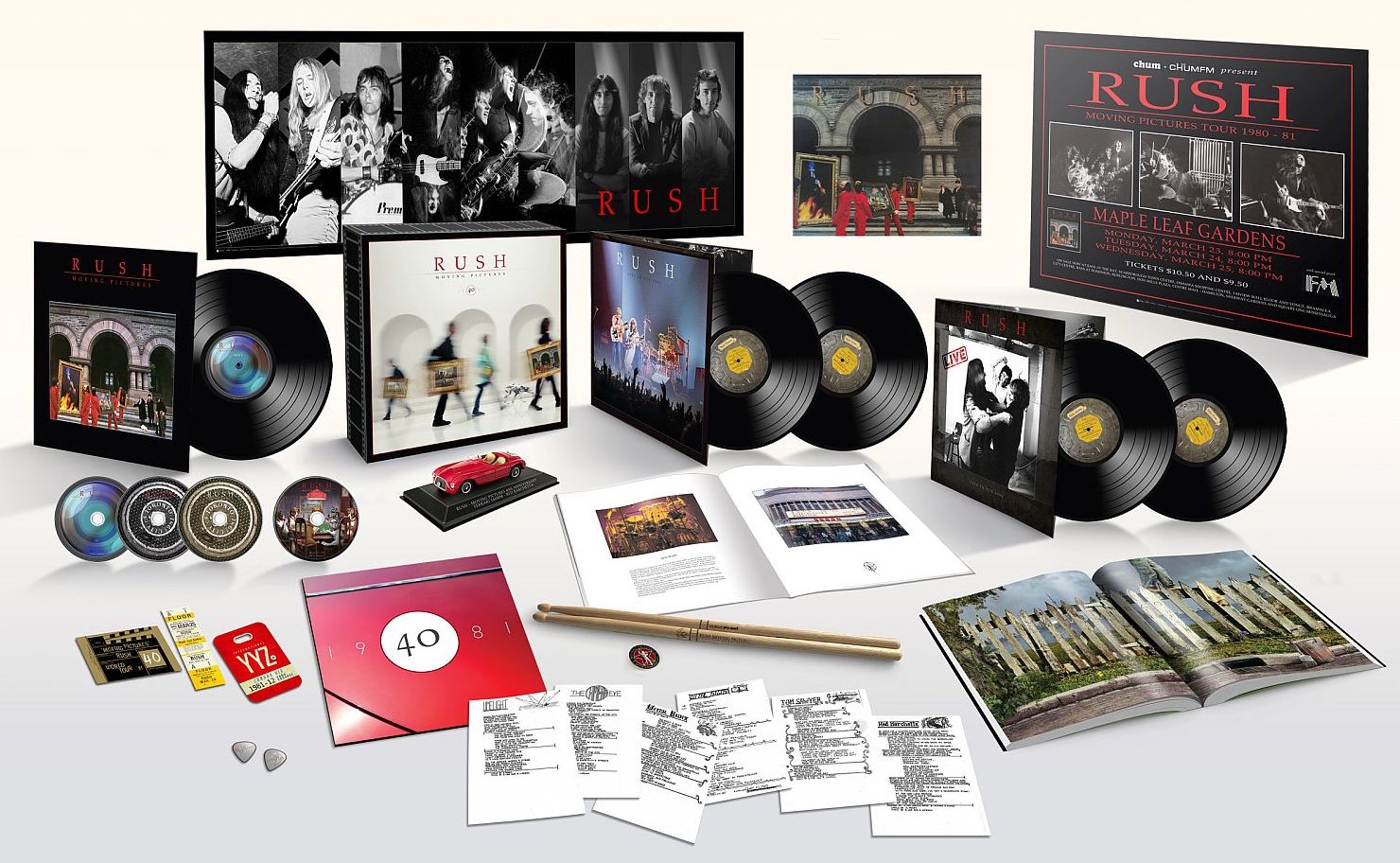 Rush's long-anticipated Moving Pictures 40th anniversary box set officially releases today, and a number of purchase options/combinations are available, including a 3-CD set, a Deluxe vinyl edition, and a Super Deluxe Edition. The latter contains three CDs, one Blu-ray Audio disc, and five high-quality 180-gram black vinyl LPs. The CDs include the Abbey Road Mastering Studios 2015 remastered edition of the album, along with two discs of previously unreleased and newly restored bonus live content titled Live In YYZ 1981. These 2 discs are newly mixed from the original analog live multi-tracks by Rush's original producer, Terry Brown, and feature the band's complete, unreleased Toronto concert from Maple Leaf Gardens in Toronto on March 25, 1981. The Blu-ray Audio disc includes the core album newly mixed from the original multi-tracks by producer/engineer Richard Chycki in Dolby Atmos (a Rush catalog first), Dolby TrueHD 5.1, and DTS-HD Master Audio 5.1 surround sound, alongside the previously available PCM Stereo mix. Also included on the Blu-ray are four bonus videos: a FANTOONS-produced, animated music video for YYZ plus three remastered vintage promo videos for Tom Sawyer, Limelight and Vital Signs. Additionally, all of the vinyl in the Super Deluxe Edition has been cut via half-speed Direct to Metal Mastering (DMM) (another Rush catalog first) on five 180-gram audiophile LPs. The Super Deluxe Edition is housed in a premium lift-top box and also contains several exclusive items, including a 44-page hardcover book with unreleased photos and new artwork by original album designer Hugh Syme, a Red Barchetta model car mounted on a black perch with an MP40 nameplate, two Neil Peart signature MP40 branded drumsticks, two metal-embossed guitar picks, a replica of the Moving Pictures 1981 official tour program, an MP40 logo enamel pin, a 3D lenticular Moving Pictures in motion lithograph, an 18×24-inch Toronto 1981 concert poster, a replica concert ticket from the 1981 Maple Leaf Gardens show, a 12×36-inch Rush Through The Years 1973-1981 poster, a YYZ luggage tag, and an All Access World Tour '81 insert. Several audio tracks from the Live in YYZ 1981 bonus disc have been released over the last several weeks including To Sawyer, Vital Signs and Limelight. There's also a Super Deluxe Edition unboxing video here, the FANTOONS-produced animated video for YYZ here, and Rush - Behind The Cover: Moving Pictures where Rush album artist Hugh Syme narrates the creation of the iconic Moving Pictures album art here. Ultimate Classic Rock's Ryan Reed posted a review of the box set earlier this week and had great things to say:
... Without an engineering degree, 99 percent of fans won't be able to detect much difference in the new remaster ... In short: It sounds perfect, just like before. The Super Deluxe Edition is stacked with the requisite superficial goodies (extensive liner notes, lavish box, multiple audio formats on Blu-ray) aimed at the nerdiest among us. But the crux of this package is a rattling, previously unreleased 1981 live album, captured in Toronto and spread across two discs. It captures an unvarnished, warts-and-all aesthetic, all jagged edges in contrast to the main LP's smooth contours. It's always fascinating to hear Rush go ragged, with Lee straining to hit the high chorus of "Limelight" or the full band failing to grasp a solid tempo on the soft-to-soaring "Closer to the Heart." And several of these live tracks are almost punishing in their intensity: Peart's ringing toms during the big-band jazz section of "La Villa Strangiato," the dynamic shift into hard rock on "Natural Science," the heavy reggae switch-up on "Working Man" amid the multi-track medley. ...
You can get all the details regarding the box set via the press release at Rush.com and order your copy today via Amazon (Super Deluxe, Deluxe vinyl edition, 3-CD edition) and other retailers. Geddy Lee and Alex Lifeson were guests on a special edition of The Strombo Show earlier today to discuss the album and box set among several other topics, and you can watch the entire, hour-long interview on YouTube here.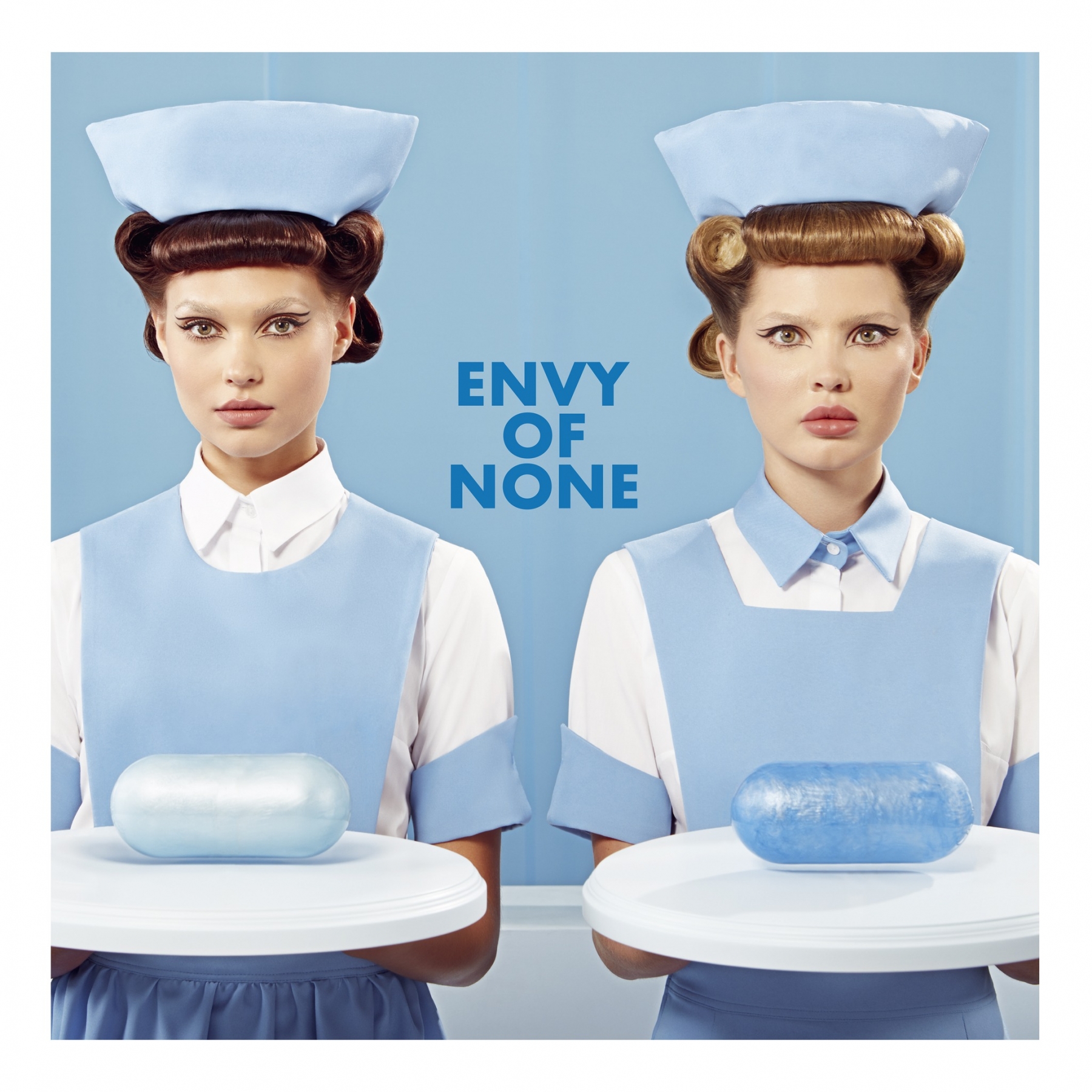 Alex Lifeson's Envy of None project with Andy Curran, guitarist Alfio Annibalini and vocalist Maiah Wynne released their self-titled, debut album last Friday, and it's currently available for purchase and streaming worldwide via several different online retailers and services, including Amazon and the official Envy of None merch store. The album is already showing signs of success, debuting at number 15 on the UK album charts, and getting into the top 20 best sellers in Music on Amazon. The album is available on CD, and black, white and blue vinyl (the latter is exclusive to North America), along with a limited-edition deluxe version featuring a five-track bonus CD and a 28-page booklet with exclusive content. John over at Cygnus-X1.net has scanned the album artwork and made the images available online here, along with the expanded liner notes and lyrics here. They are also offering via their official merch store a personal, 30-minute Zoom Hangout call with the band for yourself and 3 friends, along with an autographed Limited Edition 7" single. Each of the 10 available slots costs $1000, with all proceeds going to UNHCR's Ukraine emergency response, with the single expected to ship out in July. For all the details and to secure a slot, visit the official Envy of None merch store. You can also purchase the LE 7-inch single separately for $50 ($100 for an autographed copy) with the funds also going to UNHCR. Record Store Day Canada is running a contest where you can win a bundle that includes the Envy of None Deluxe edition, with all the entry details here. Envy of None's Alex Lifeson, Andy Curran and Maiah Wynne hit the interview circuit hard in the week leading up to the release, conducting well over a dozen interviews between the three, and you can check them all out in this post. Of particular note was a 90-minute, live-streamed Look Inside Q&A/interview hosted by Alan Cross with the entire band together in the same studio which aired this past Sunday on YouTube. Alex and Andy will also be guests on BraveWords' Streaming For Vengeance tomorrow, April 16th at 3:33 PM EST. You can check out all the available purchase options here, and follow the Project via their website, on Facebook, Twitter and Instagram for all the latest news.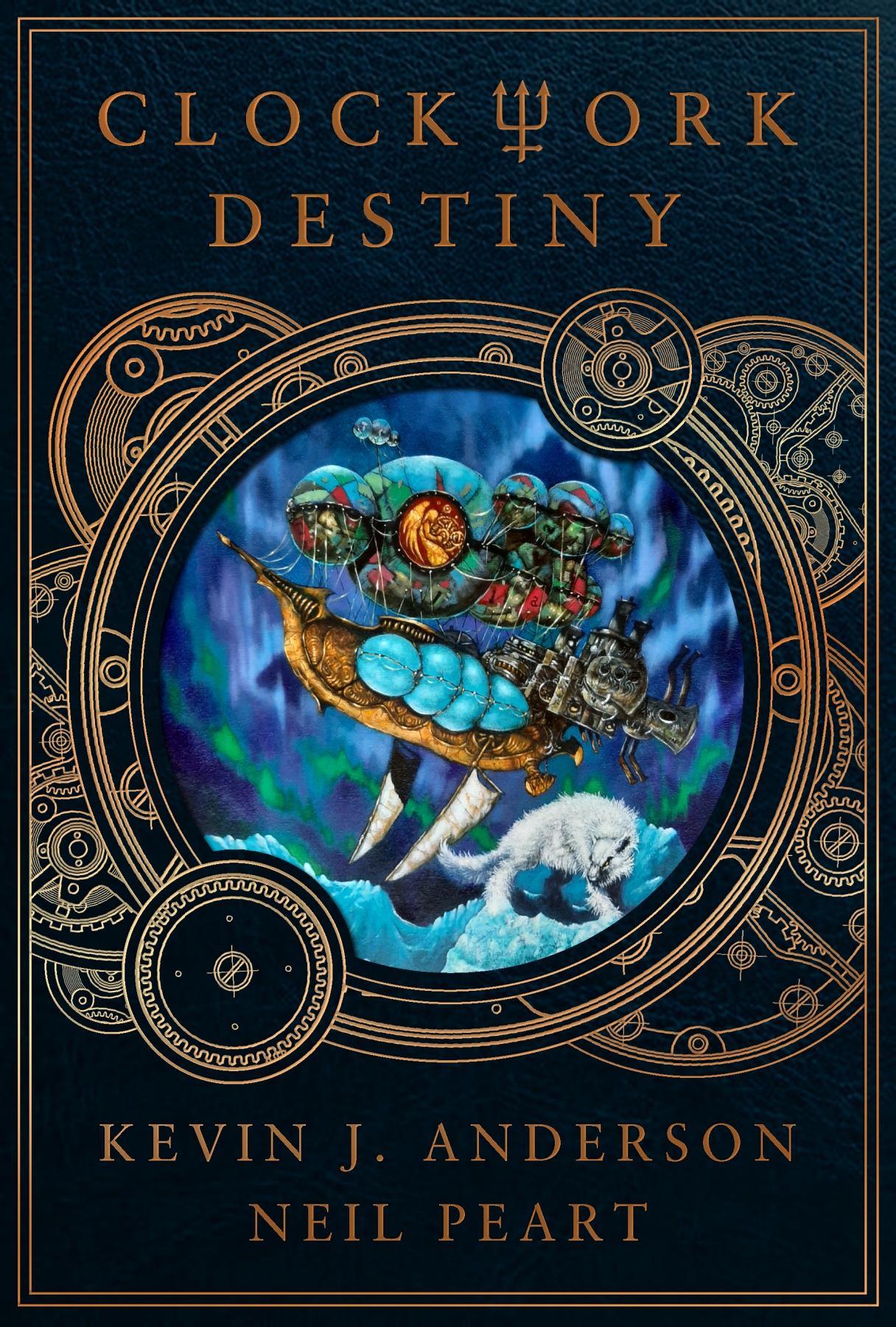 Kevin J. Anderson and Neil Peart's Clockwork Destiny - the 3rd and final novel in the Clockwork Angels trilogy - is slated for release this coming June 14th, and is now available for pre-order via Amazon. The first 2 novels in the Trilogy - Clockwork Angels and Clockwork Lives - were released in 2012 and 2015 respectively. From the publisher's description:
The final volume in the New York Times-bestselling, award-winning steampunk trilogy by Kevin J. Anderson and legendary Rush drummer Neil Peart

In Clockwork Angels and Clockwork Lives, readers met the optimistic young hero Owen Hardy, as well as the more reluctant adventurer Marinda Peake, in an amazing world of airships and alchemy, fantastic carnivals and lost cities. Now Owen Hardy, retired and content in his quiet, perfect life with the beautiful Francesca, is pulled into one last adventure with his eager grandson Alain. This final mission for the Watchmaker will take them up to the frozen lands of Ultima Thule and the ends of the Earth. Marinda Peake must undertake a mission of her own, not only to compile the true life story of the mysterious Watchmaker, but also to stop a deadly new group of anarchists.

The Clockwork trilogy is based on the story and lyrics from the last album of musical titans Rush, with Anderson and Peart expanding the world, stories, and characters. The two developed the final novel in the trilogy in the last years of Peart's life, and more than a year after his passing, Anderson returned to that unfinished project, with the full support of Peart's wife, bringing Owen and Marinda's stories to a satisfying and stirring conclusion. ...
That's all for this week. Have a great weekend and Happy Easter everyone!