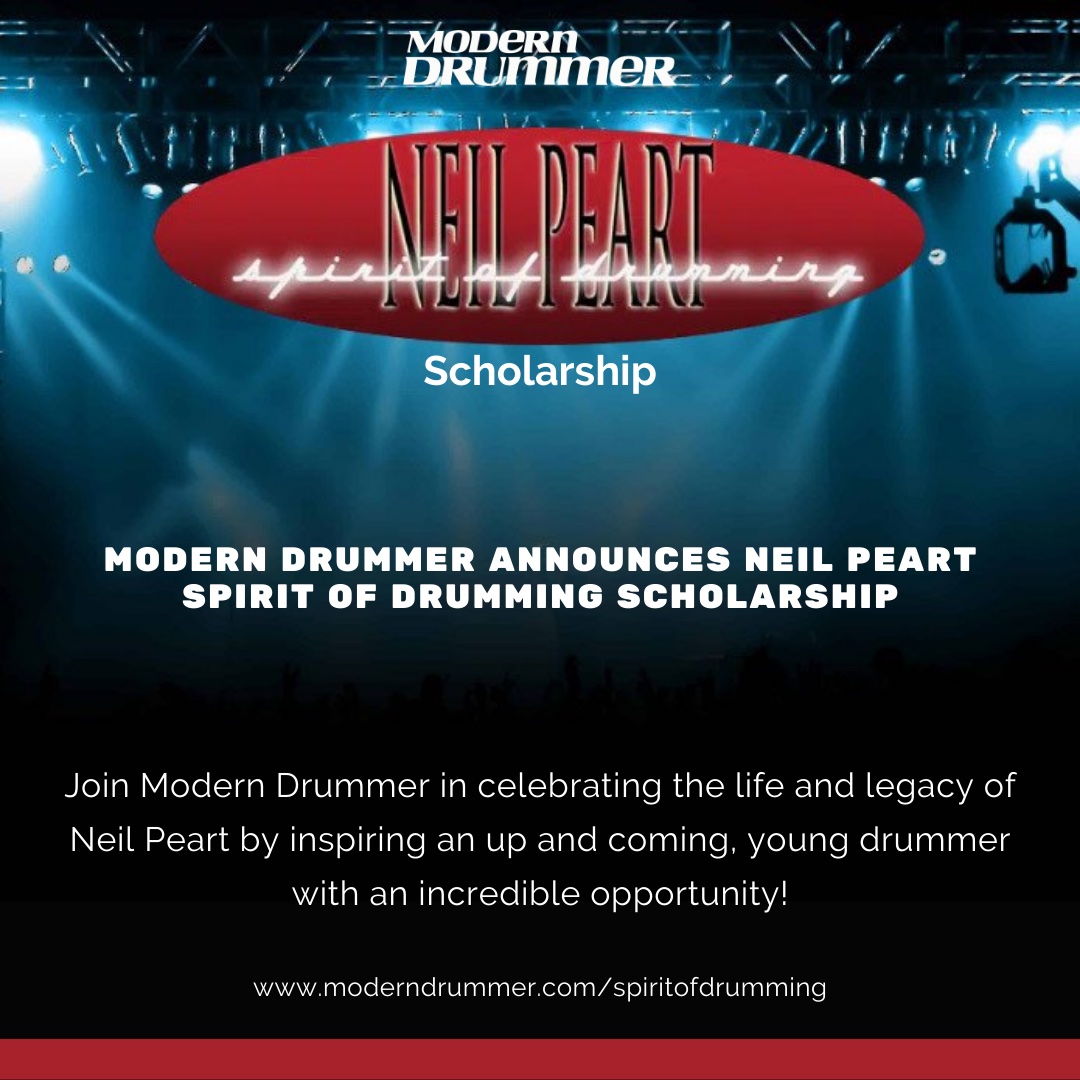 Back in October, Modern Drummer magazine in partnership with the family of Neil Peart announced the creation of an annual Neil Peart Spirit of Drumming Scholarship for up-and-coming drummers, and yesterday they announced via video that the first ever recipient of the Scholarship would be Maxx Rinkus. In the video, Maxx is presented with the scholarship by Nuttall-Peart, Modern Drummer CEO David Frangioni, educator Dom Famularo and Dennis Wolfe of Universal Music. Here's what Carrie had to say:
Education was a big thing for Neil - he did his educational videos - and I know that this particular award, out of a lot of other things, would mean such a great deal to him because he truly believed in passing on his knowledge and helping young people learn. It warms my heart and touches me because I know that he would love the fact that we're doing this.
The scholarship had originally been announced at the 2020 Modern Drummer Festival by Carrie Nutall-Peart. It provides the recipient with 52 weeks of free drum lessons from world-class drum instructor Dom Famularo, along with a 1 year subscription to Modern Drummer All Access, plus a selection of classic Rush album releases from Universal Music Enterprises. Potential recipients had to submit up to a 2-minute video of their playing and a short essay describing why this scholarship will be significant to both their life and their drumming.