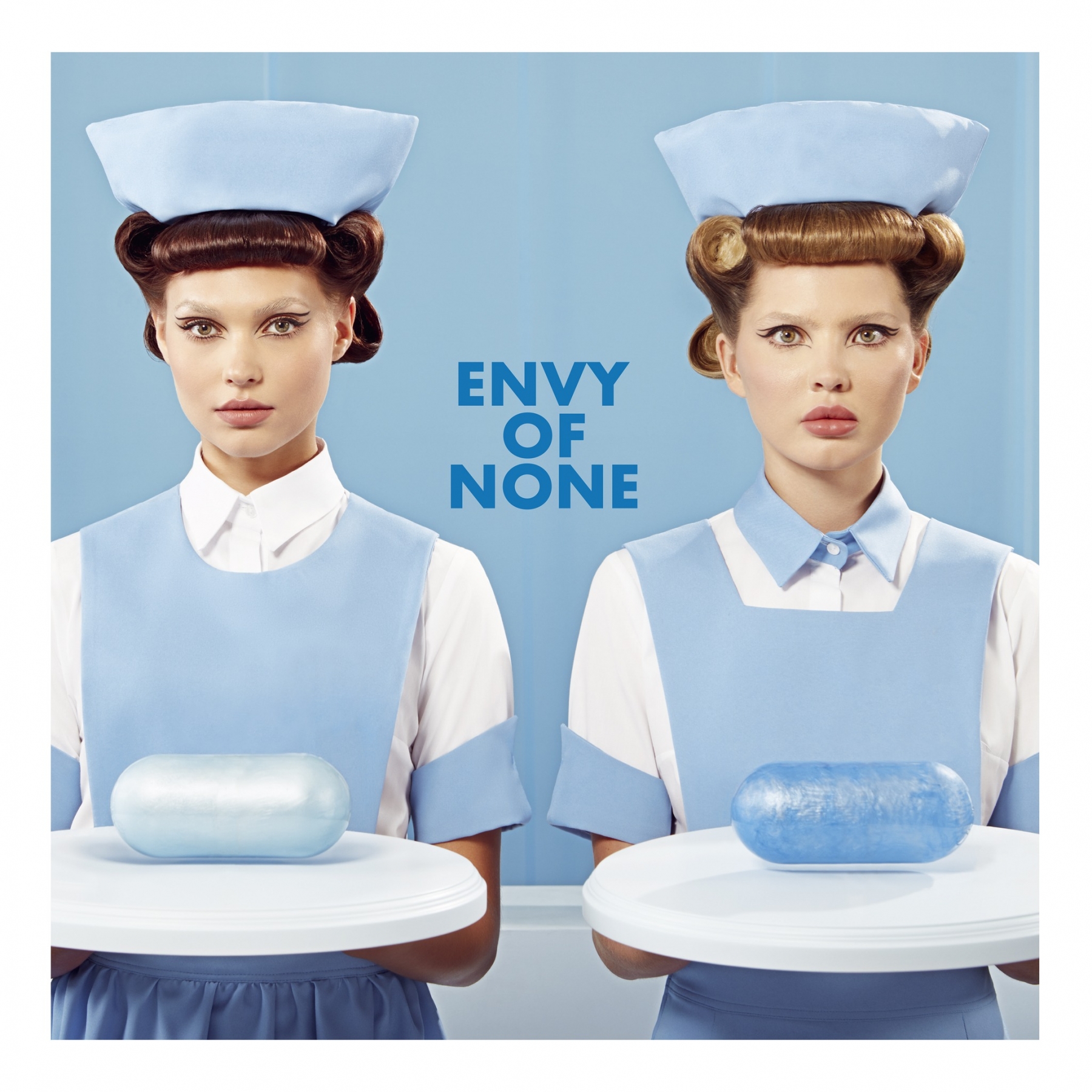 Earlier this week Alex Lifeson's Envy of None project released the next single from their upcoming self-titled debut album, due out next month. The song is titled Look Inside and is now available for listening on YouTube or via all the major streaming platforms here. This is the second single to be released by the band; they released their first single - Liar - back in January and you can watch the official lyric video here. Envy of None consists of Lifeson, Andy Curran, guitarist Alfio Annibalini and vocalist Maiah Wynne. The band's self-titled 11-track debut album will arrive on April 8th from KScope Music on black, white and blue vinyl (the latter is exclusive to North America) and also on CD. A limited-edition deluxe version of the release will feature a five-track bonus CD and a 28-page booklet with exclusive content. Last month Envy of None and Epiphone announced a contest where they will be giving away an Alex Lifeson Signature Les Paul Axcess Standard electric guitar. To enter the contest, fans need to scan the QR code hidden inside the Deluxe Edition of the forthcoming album. You can get the full details regarding the contest on the KScope website here, and check out all the available purchase options, including the Deluxe Edition, here. You can also follow the Project via their website, on Facebook, Twitter and Instagram.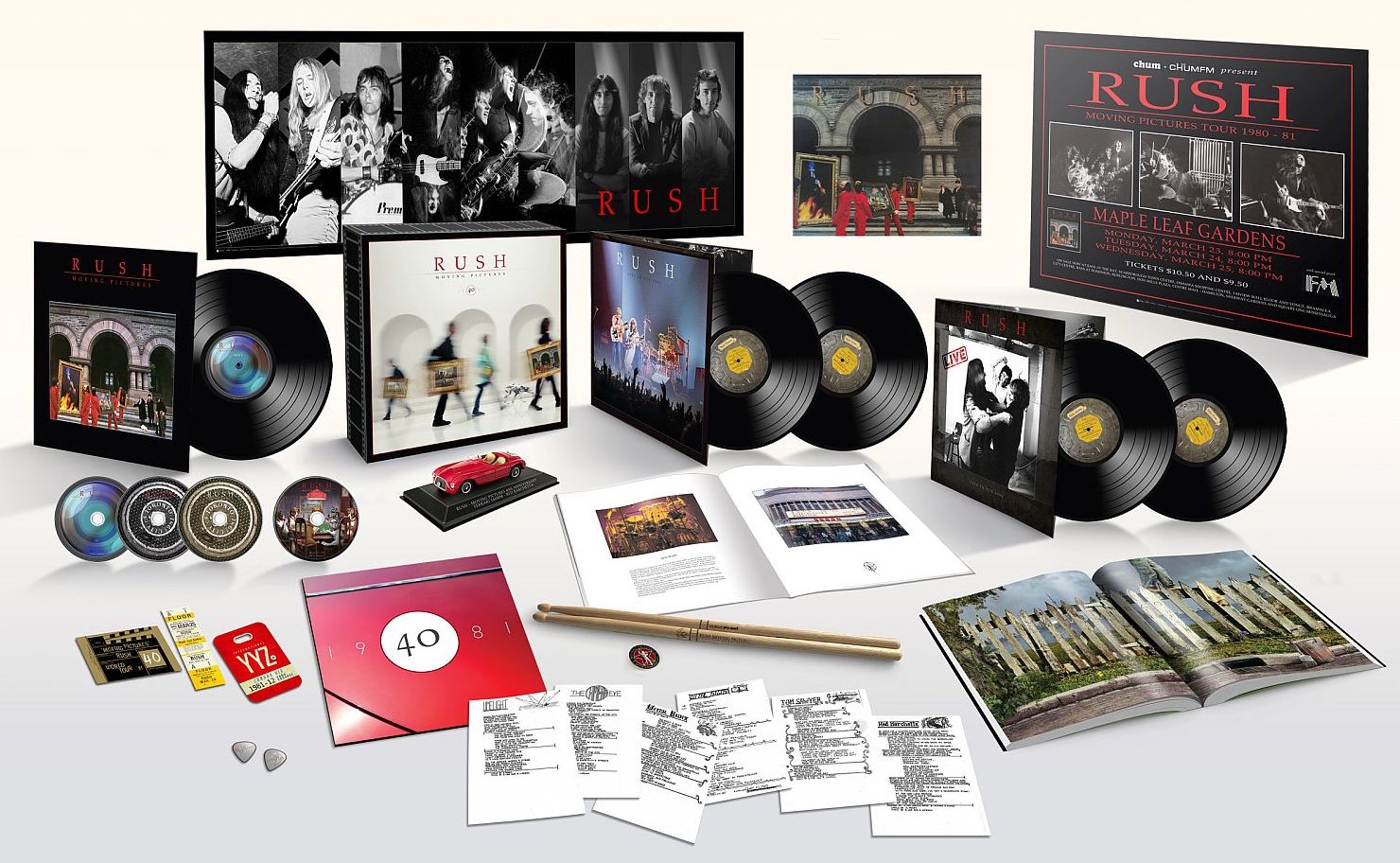 Rush's long-anticipated Moving Pictures 40th anniversary box set is slated for release on April 15th and a number of purchase options/combinations will be available, including a Super Deluxe Edition which will contain three CDs, one Blu-ray Audio disc, and five high-quality 180-gram black vinyl LPs. The CDs include the Abbey Road Mastering Studios 2015 remastered edition of the album, along with two discs of previously unreleased and newly restored bonus live content titled Live In YYZ 1981. These 2 discs are newly mixed from the original analog live multi-tracks by Rush's original producer, Terry Brown, and feature the band's complete, unreleased Toronto concert from Maple Leaf Gardens in Toronto on March 25, 1981. The Blu-ray Audio disc includes the core album newly mixed from the original multi-tracks by producer/engineer Richard Chycki in Dolby Atmos (a Rush catalog first), Dolby TrueHD 5.1, and DTS-HD Master Audio 5.1 surround sound, alongside the previously available PCM Stereo mix. Also included on the Blu-ray are four bonus videos: a brand-new video for YYZ plus three remastered vintage promo videos for Tom Sawyer, Limelight and Vital Signs. Additionally, all of the vinyl in the Super Deluxe Edition has been cut via half-speed Direct to Metal Mastering (DMM) (another Rush catalog first) on five 180-gram audiophile LPs. The Super Deluxe Edition is housed in a premium lift-top box and also contains several exclusive items, including a 44-page hardcover book with unreleased photos and new artwork by original album designer Hugh Syme, a Red Barchetta model car mounted on a black perch with an MP40 nameplate, two Neil Peart signature MP40 branded drumsticks, two metal-embossed guitar picks, a replica of the Moving Pictures 1981 official tour program, an MP40 logo enamel pin, a 3D lenticular Moving Pictures in motion lithograph, an 18×24-inch Toronto 1981 concert poster, a replica concert ticket from the 1981 Maple Leaf Gardens show, a 12×36-inch Rush Through The Years 1973-1981 poster, a YYZ luggage tag, and an All Access World Tour '81 insert. Last week, Rush released the official streaming audio for Vital Signs from the Live in YYZ 1981 bonus disc, and you can listen to the track on YouTube here. There's also a Super Deluxe Edition unboxing video which you can watch on YouTube. You can get all the details via the press release at Rush.com and pre-order your copy today at the Rush Backstage Club. The set is now also available for pre-order via Amazon and other retailers (Super Deluxe Edition, Standard 3CD Edition, Vinyl 5LP Edition).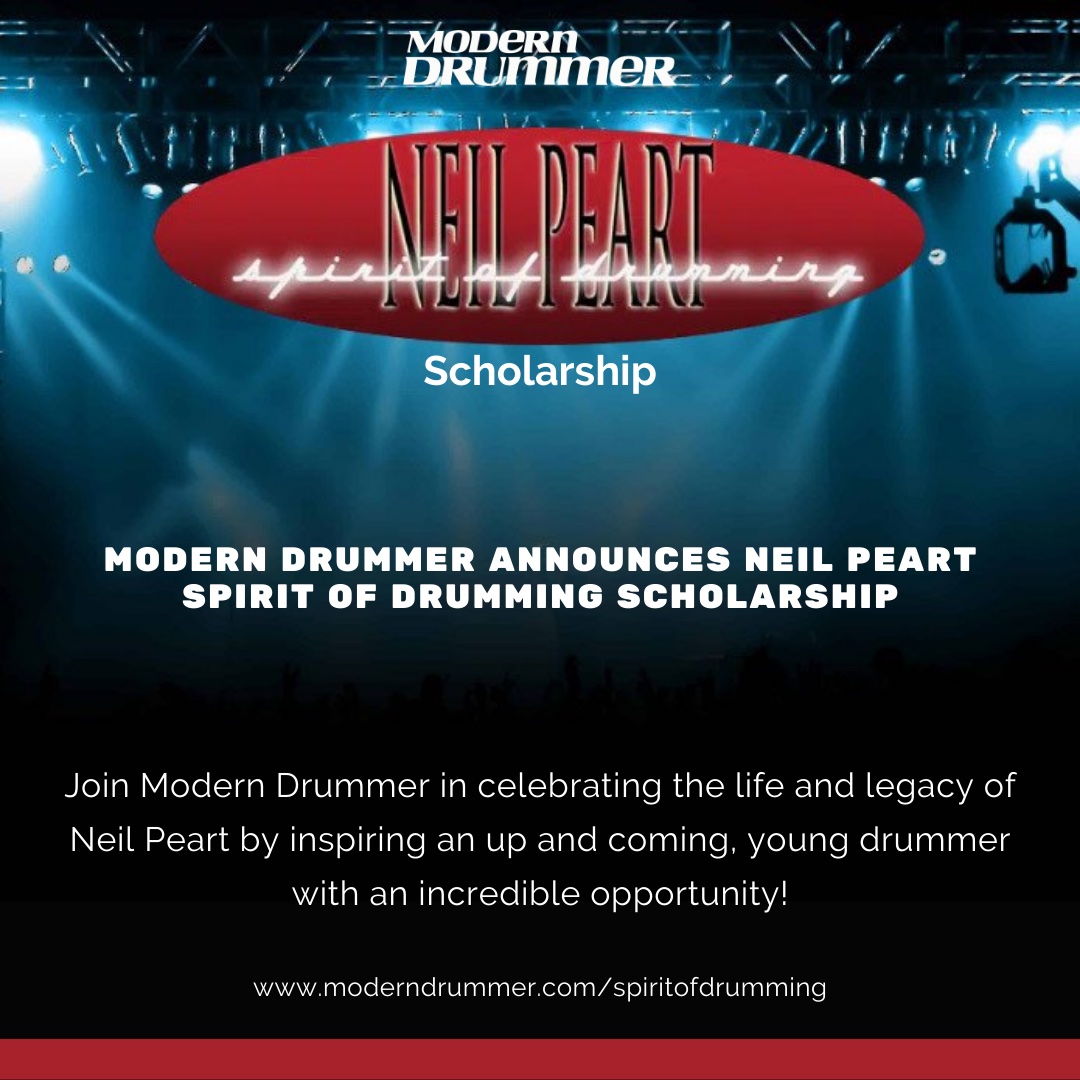 Back in October, Modern Drummer magazine in partnership with the family of Neil Peart announced the creation of an annual Neil Peart Spirit of Drumming Scholarship for up-and-coming drummers, and yesterday they announced via video that the first ever recipient of the Scholarship would be Maxx Rinkus. In the video, Maxx is presented with the scholarship by Nuttall-Peart, Modern Drummer CEO David Frangioni, educator Dom Famularo and Dennis Wolfe of Universal Music. Here's what Carrie had to say:
Education was a big thing for Neil - he did his educational videos - and I know that this particular award, out of a lot of other things, would mean such a great deal to him because he truly believed in passing on his knowledge and helping young people learn. It warms my heart and touches me because I know that he would love the fact that we're doing this.
The scholarship had originally been announced at the 2020 Modern Drummer Festival by Carrie Nutall-Peart. It provides the recipient with 52 weeks of free drum lessons from world-class drum instructor Dom Famularo, along with a 1 year subscription to Modern Drummer All Access, plus a selection of classic Rush album releases from Universal Music Enterprises. Potential recipients had to submit up to a 2-minute video of their playing and a short essay describing why this scholarship will be significant to both their life and their drumming.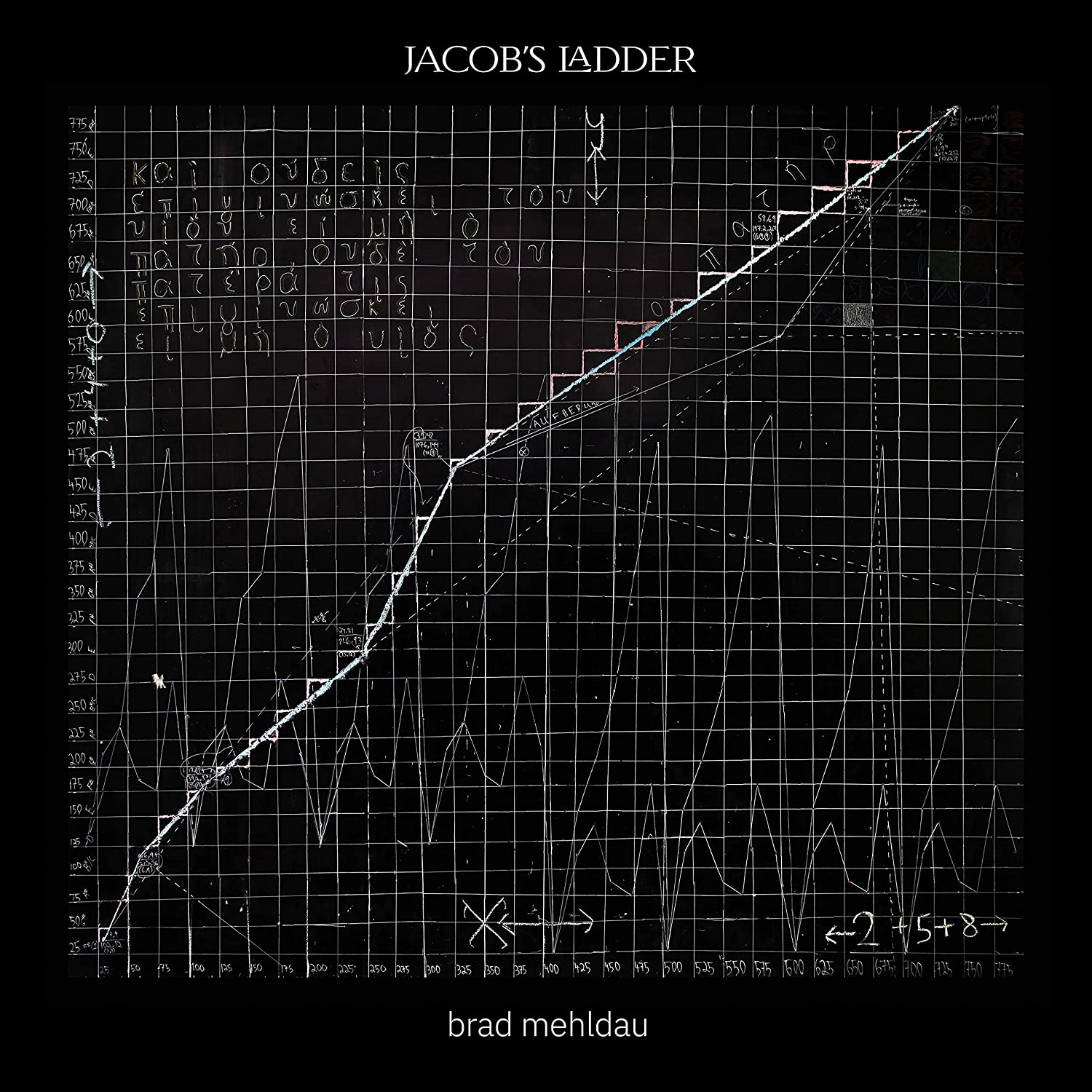 Jazz pianist Brad Mehldau will pay tribute to his prog rock heroes with the release of his new album Jacob's Ladder, which is slated for release later this month. The music is inspired by the prog rock Mehldau loved as a young adolescent, which was his gateway to the fusion that eventually led to his discovery of jazz. The album's first single is available for listening on YouTube here. That track is titled maybe as his skies are wide, and builds off an interpretation of one portion of Rush's Tom Sawyer. The album also includes a full cover version of the Rush classic, which Mehldau released for streaming yesterday, and can be heard below or on YouTube here. In addition to the Rush cover, Jacob's Ladder includes covers of songs by Gentle Giant and Emerson, Lake and Palmer. From the press release:
... "The musical conduit on the record is prog," Mehldau explains. "Prog - progressive rock - was the music of my childhood, before I discovered jazz. It matched the fantasy and science fiction books I read from C.S. Lewis, Madeleine L'Engle and others at that time, aged ten through twelve. It was my gateway to the fusion of Miles Davis, Weather Report, Mahavishnu Orchestra and other groups, which in turn was the gateway to more jazz. Jazz shared with prog a broader expressive scope and larger-scale ambitions than the rock music I had known already. ... I tried to avoid a direct tribute approach to all the songs, and opted in some cases for excerpts, or reworking of themes." ...
You can see all the details along with the album's complete tracklist at bradmehldau.com. The album will be available on CD and vinyl on March 18th, and can be pre-ordered here.
In this past week's episode of the Something for Nothing podcast, Steve and Gerry welcome in Patty PerShayla - the newest member of YYNOT. Patty talks about her love of Rush, her own music, and her future with YYNOT. You can listen to the interview below or via your favorite podcast service:
CBR.com posted an article this past week on How Tolkien's Lord of the Rings Universe Influenced Heavy Metal, and Rush is mentioned:
... There are even some mainstream metal bands that have some surprising Lord of the Rings references. Black Sabbath's "The Wizard" alludes to Gandalf when it says "Evil power disappears/Demons worry when the wizard is near." In the same way, Rush's drummer, Neil Peart, is a hardcore fan of literature. He had a large part in writing the band's two songs "Rivendell" and "Necromancer," which overtly referenced Elrond's elvish abode and one of Sauron's guises, respectively. ...
Guitar World posted their list of The 25 greatest rock guitar albums of 1982 this past week and Rush's Signals made the cut at #9 (thanks RushFanForever):
Rush were well into their shift to a more electro-synth sound on Signals. But there was still room for Alex Lifeson to do his thing on his six-string - especially the standout solos in The Analog Kid and The Weapon, while Digital Man showed he was increasingly smitten with his chorus pedal. And despite having to juggle his vocal and bass duties with an increasingly large array of synths, Geddy Lee remained the best bassist in rock, especially on the album's two best-known tracks, Subdivisions and New World Man.
MetalCastle.net posted an article this past week on the net worth of the 3 members of Rush in 2022. The article claims that Geddy Lee is the richest member of Rush with a net worth of $50 million, while his 2 bandmates - Alex Lifeson and the late Neil Peart - both have a net worth of $45 million. You can read the entire article online here.
This past week uDiscoverMusic.com posted their list of the 30 Best Prog Rock Songs and Rush's Red Barchetta was included at #3:
"Cygnus X-1 Book II: Hemispheres" might be a popular pick, but we went with a Rush song about that most rock 'n roll of topics, a thrill ride in a fast car. Of course Neil Peart's lyrics make it a metaphor for the lure of danger and freedom; and the band responds in kind. Alex Lifeson shifts gears with ease, coming up with a new riff for each stage of the story. Geddy Lee was really stretching his vocal abilities at this point, and here he's still young enough to connect with the adolescent narrator.
Far Out Magazine posted their list of the 10 best songs inspired by science yesterday and Rush's Natural Science made the cut:
Canadian rock legends Rush released 'Natural Science' in 1980 on their album Permanent Waves. The epic 9-minute song is broken up into three sections, I. Tide Pools, II. Hyperspace, and III. Permanent Waves. In the first section, lyricist Neil Peart reveals the Earth at its very beginning where eventually, "All the busy little creatures chasing out their destinies/ Living in their pools, they soon forget about the sea." Later, Section II comes, "a quantum leap forward," which presents itself as an examination of contemporary life, "a mechanised world, out of hand." Finally, Section III looks to the future, warning of nature's unforgiving power and ultimate will of destruction. The epic track is one of the most insightful scientific concepts we've encountered in rock history.
That's all for this week. Have a great weekend everyone!