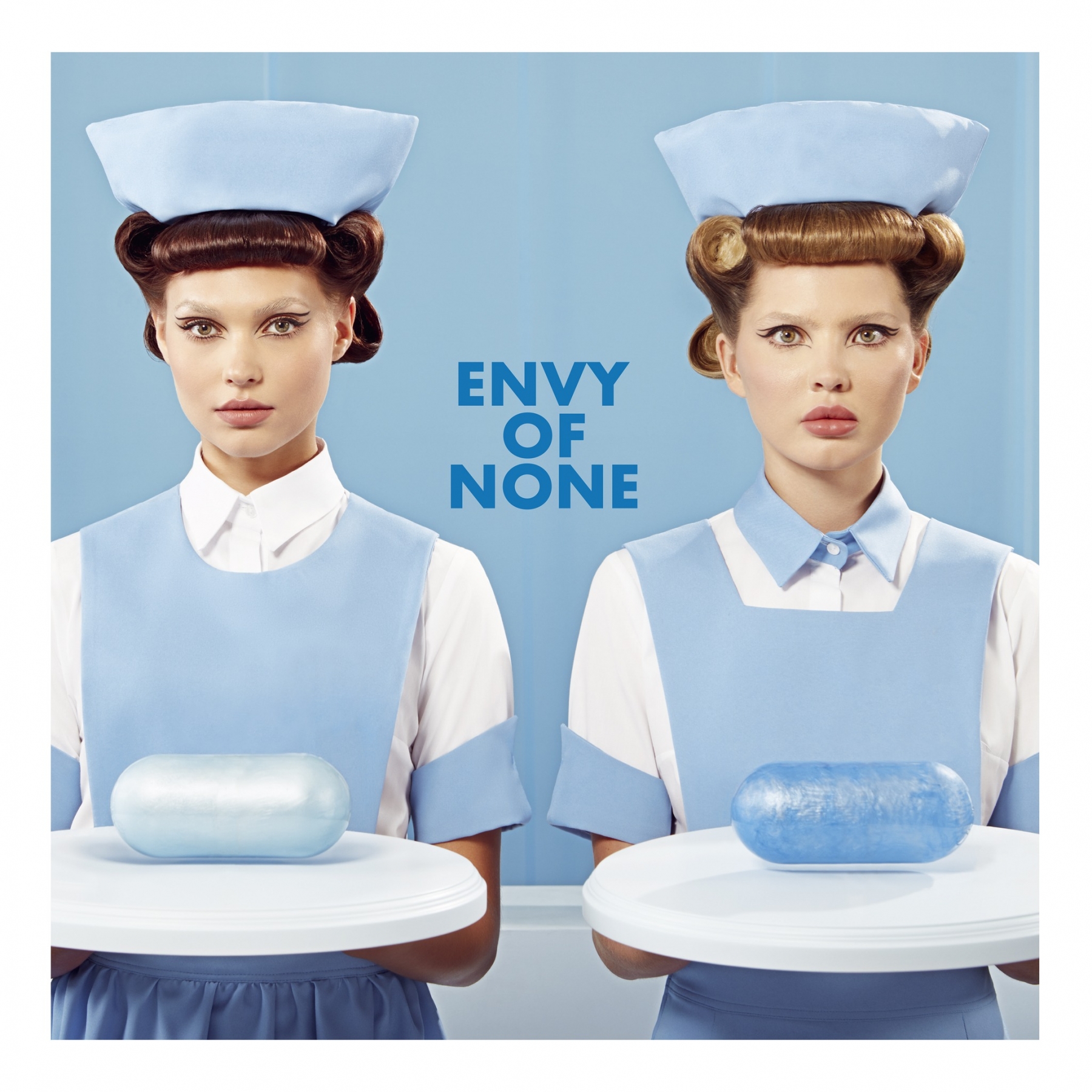 Earlier this week Alex Lifeson's Envy of None project released its first single via a newly-launched website at envyofnone.com. The song is titled Liar and you can listen to it via all the major streaming platforms here, or watch the official lyric video below or on YouTube. Envy of None consists of Lifeson, Andy Curran, guitarist Alfio Annibalini and vocalist Maiah Wynne. Fans got a taste of their music this past summer when Alex Lifeson released two instrumental tracks that the project had recorded via his official website at AlexLifeson.com - Kabul Blues and Spy House - both of which are available for listening online here. They ended up recording nearly a dozen songs and have spent the last several months promoting the project and preparing the tracks for release. The band's self-titled 11-track debut album will arrive on April 8th on black, white and blue vinyl (the latter is exclusive to North America) and also on CD. A limited-edition deluxe version of the release will feature a five-track bonus CD and a 28-page booklet with exclusive content. You can check out all the available purchase options here with the full tracklist as follows:
1. Never Said I Love You
2. Shadow
3. Look Inside
4. Liar
5. Spy House
6. Dog`s Life
7. Kabul Blues
8. Old Strings
9. Dumb
10. Enemy
11. Western Sunset

- BONUS DISC -
1 Shadow (Remix)
2 Kabul Blues (Instrumental)
3 Spy House (Instrumental)
4 You'll Be Sorry
5 Lethe River
From the YouTube video caption:
... it was only when singer Maiah Wynne became involved that this truly started to feel like a band destined to go somewhere. ... "I sent over an early version of the song Shadow," explains Andy Curran. "When I played what she'd done back to the others they were like, 'Who is this crazy talented person?!'" ... [Liar's] industrial beats, driving fuzz bass and atmospheric guitars concoct a seductive swirl indeed - thrilling in ways closer to the darker art rock of Depeche Mode, Nine Inch Nails and A Perfect Circle than anything these musicians have been known for prior.

"Maiah became my muse," continues Alex Lifeson. "She was able to bring this whole new ethereal thing through her sense of melody on tracks like Liar and Look Inside. After hearing her vocals on Never Said I Love You, I felt so excited. I've never had that kind of inspiration working with another musician. When we say she's special, it's because she's really fucking special!"

"One of my favourite things about these songs is the intimacy of them," reveals Maiah Wynne. "It makes them feel different and more honest. There are some heavier songs too, like Enemy, and then tracks like Kabul Blues, that sound completely different to anything else."

The album closer, Western Sunset, which was penned by Alex Lifeson in tribute to his dear friend Neil Peart. It's a highly emotive piece of music to honour a man deeply missed by the rock community at large, and even more so by those who were lucky enough to know him. "I visited Neil when he was ill," says Alex Lifeson. "I was on his balcony watching the sunset and found inspiration. There's a finality about a sunset that kinda stayed with me throughout the whole process. It had meaning. It was the perfect mood to decompress after all these different textures... a nice way to close the book." ...
You can get more details and sign up for the Envy of None newsletter at envyofnone.com, and follow the Project on Facebook, Twitter and Instagram.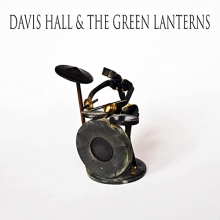 In addition to plugging his Envy of None project, Alex Lifeson took some time out last week to recommend some music via his official Instagram as seen here:
Over the holidays, my good friend and favourite guitar influence, Bernie LaBarge, sent me an album to check out. I immediately fell in love with it and wanted to share it with you. You can get all the info here at: http://greenlanterns.ca

Now get it and start a movin' and a shakin'. You will not be able to control yourselves!
~Lerxstie
In the latest episode of the Something for Nothing podcast, hosts Steve and Gerry discuss Rush's Grace Under Pressure Live album. You can listen to the show below or via your favorite podcast service:
TimeOut.com posted their list of the 28 best classic rock songs of all time this past week, and Rush's Tom Sawyer made the cut at #21:
Rush occupies the same prog-rock space as such brilliant acts as King Crimson and Yes. But while the latter remained on the fringes, content to appeal to the more mathematically inclined fan, Rush brought the thunder, bridging the gap between music nerds and the mainstream by simply rocking the holy hell out of everything they did. 'Tom Sawyer' is probably their most popular song. It's also one of their best thanks to Neil Peart's all-timer drum fills, Geddy Lee's manipulation of the bass and Alex Lifeson's gnarly licks.
Speaking of Tom Sawyer, the song is featured in the debut episode of the new CBC comedy/drama Son of a Critch - which is based on Mark Critch's award-winning, best-selling memoir and tells the story of an 11-year-old Mark coming of age in St. John's, Newfoundland in the 80s. One scene from the episode depicts Mark's first day of junior high, and Tom Sawyer plays as he enters the school. Thanks to Mike S for the heads up.
The song also was included in Ultimate-Guitar.com's list of 7 Insanely Catchy Songs by Iconic Prog Artists that was posted this past week:
Now, there' several albums' worth of Rush material that could fit in this list just as easily - should we decide to label the band's '80s synth era "prog rock" (we probably should). However, things didn't really start getting neon-colored before 1982's "Signals", and 1981's "Moving Pictures" still felt more like honest-to-god prog rock, hence the choice of "Tom Sawyer". Although the song starts getting a bit extravagant with Alex Lifeson's twitchy guitar solo and Geddy Lee's funky bass groove in the middle, the majority of it is carried by a simple enough premise - Neil Peart drums up a mean beat, Alex Lifeson lays some laid-back riffs, and Geddy Lee's narrative singing neatly anchors the listener's attention. Also, that breakdown is beyond awesome.
To commemorate the 2nd anniversary of Neil Peart's untimely passing last week, Drumeo drum teacher Brandon Toews put together this amazing drum tribute video featuring all 175 Rush songs. From the YouTube description:
... [Brandon] put together this drum medley over the course of 10 weeks. He recorded full takes in their entirety (nope...we didn't just piece this together song by song) and used transcriptions available in DrumeoSONGS to learn the parts. ... The setup Brandon used for this performance incorporates different elements from the drum kits Neil used over his 40 years with Rush. This includes the legendary tubular bells, gong drum, and electronic pads. ...
This past Friday, Ultimate-Guitar.com posted their list of the 15 Best Instrumentals of the 21st Century and Rush's The Main Monkey Business was included at #12:
Rush's penultimate album "Snakes & Arrows" featured plenty of incredible pieces. Although not that famous, the band's "The Main Monkey Business" is one of their most challenging pieces. In fact, even the almighty Neil Peart had to take some time to get a hold of all the drum parts.
As we head in to 2022, Loudwire.com posted an article listing off 50 rock and metal albums that will be celebrating their 10th anniversary in the upcoming year, and Rush's final album Clockwork Angels is included. The album was released on June 12, 2012.
The popular YouTube reaction channel The Charismatic Voice with professional opera singer and vocal coach Elizabeth Zharoff featured Rush's The Spirit of Radio this past week - specifically the animated video version from the Permanent Waves box set. This was Zharoff's first introduction to Rush and she was blown away. In addition to her fawning over the song, she provides a lot of interesting commentary on the music and Geddy's voice in particular. It's a fun watch. You can check it out below or on YouTube here. On a related note, today is the 42nd anniversary (thanks RushFanForever) of the Permanent Waves album, which featured The Spirit of Radio as its first single.
That's all for this week. Have a great weekend everybody!!