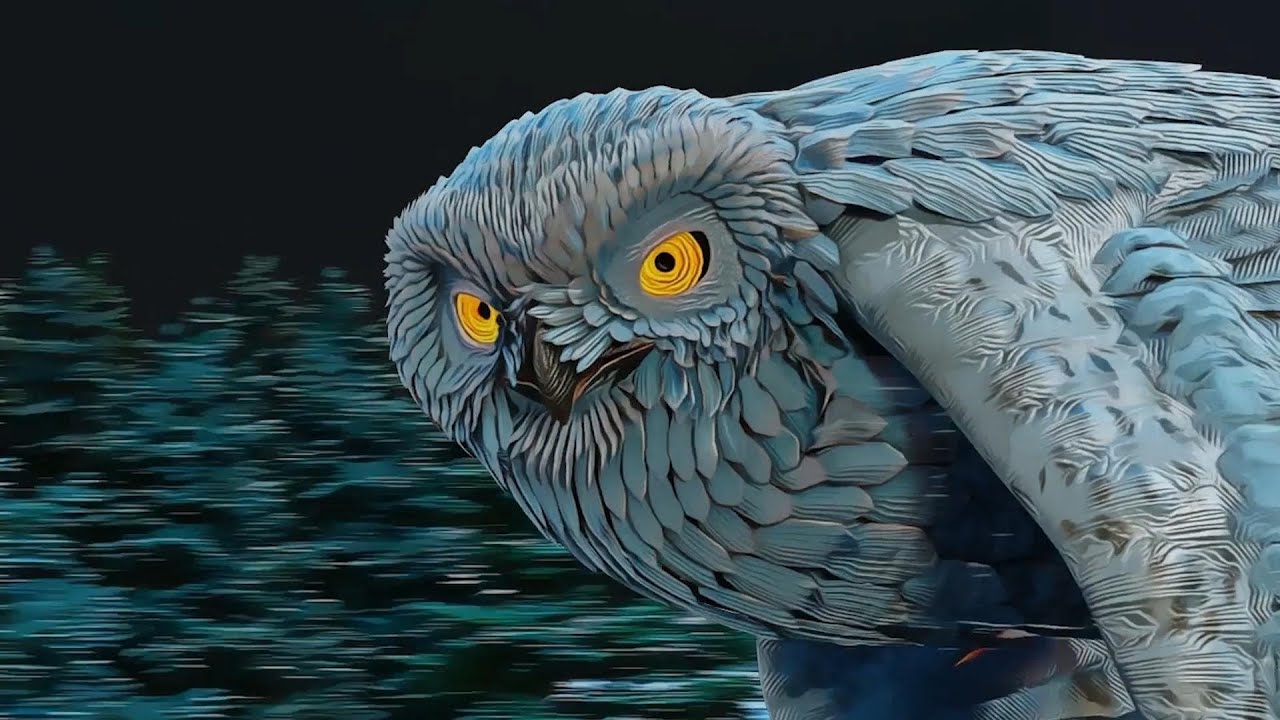 Stern Pinball has announced that they'll be developing an official Rush-themed pinball machine to release sometime in 2022. The announcement itself is just a 25-second video teaser which is short on details, not even revealing what the machine itself will look like. From Paste magazine:
... The teaser lists 17 songs, including perennial classic rock radio hits "Tom Sawyer," "The Spirit of the Radio," and "Limelight." The teaser also features an animated CGI version of the owl from the Fly by Night album cover, which is exactly the kind of thing you'd expect to see on the pinball machine's screen during some kind of multiball madness, or something. The teaser does not give us a look at the machine itself, so we're still waiting to see what it'll actually look like-both in terms of its art and the layout of the playfield. This video is the definition of a teaser; it's 25 seconds long and confirms nothing but the machine's existence and that it will, in fact, feature Rush songs....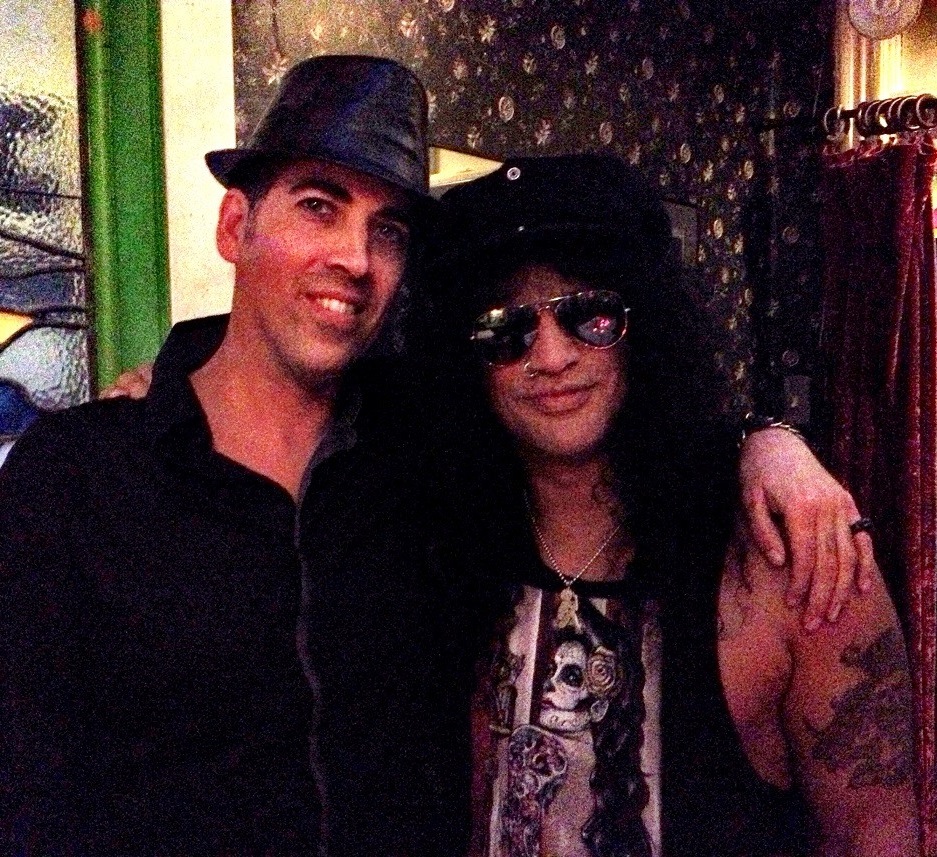 Rush's Alex Lifeson will have a small role in the upcoming Canadian horror film The Breach. The film is being directed by Mexican-Canadian Rodrigo Gudiño, and produced by Toronto's Hangar 18 Media with Guns 'N Roses guitarist Slash as an executive producer. The movie is based on a book by horror novelist Nick Cutter (aka Craig Davidson) with the screenplay co-written by him and Ian Weir. It was filmed in Parry Sound, ON during September 2020 with an all-Canadian cast and crew, and starring Allan Hawco, Natalie Brown, Emily Alatalo and Wesley French. From the article:
... The movie is in its final stages of post-production and is to have its festival world premiere sometime in 2022. Producer Andrew Thomas Hunt from Raven Banner Entertainment, a Toronto genre film sales and distribution company, is looking forward to releasing the movie soon. "We'll take the movie to film buyers and distributors around the world and find it a good home," said Hunt. A private cast and crew screening took place recently at the Paradise Theatre on Bloor Street West, with more than 100 people in attendance, including Slash and Lifeson. ...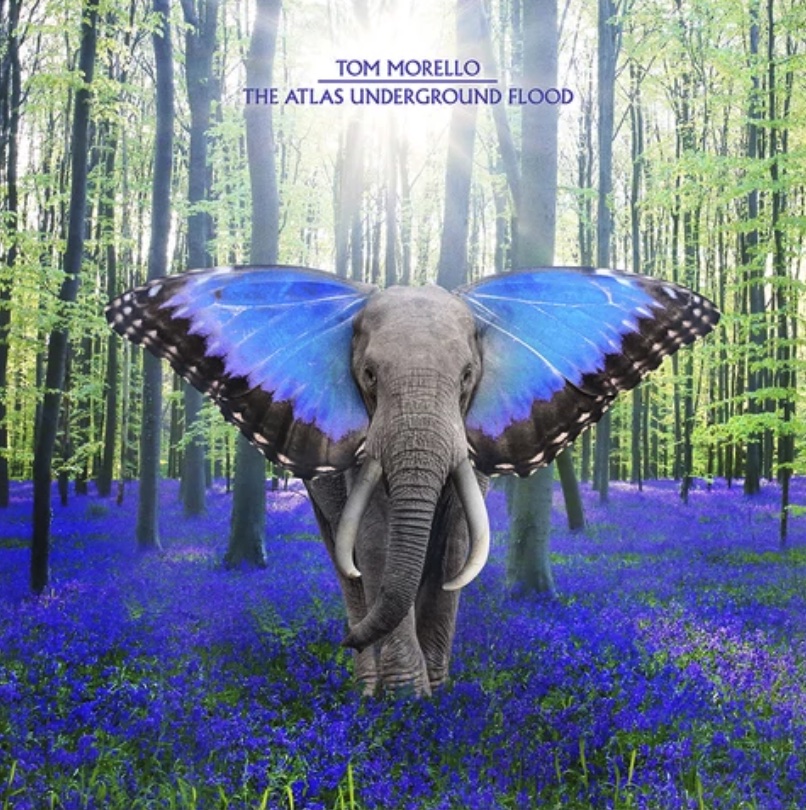 Rage Against the Machine guitarist Tom Morello's new album The Atlas Underground Flood was released earlier this month and is now available for digital purchase and on most streaming platforms. The album is the sister project to Morello's recently-released Atlas Underground Fire album, and features guest appearances from Nathaniel Rateliff, Jim James, IDLES, Ben Harper, X Ambassadors, Barns Courtney, Manchester Orchestra, Andrew McMahon in the Wilderness, Kirk Hammett, Rush's Alex Lifeson and others. The track which Lifeson appears on also feature Metallica's Kirk Hammett and Dr. Fresch, and is titled I Have Seen the Way. You can listen to the track via YouTube at this location. Morello was recently interviewed by Guitar.com to discuss the album and said the following about the Lifeson/Hammett track and how it came about:
... One of the album's most notable collaborations from a guitar perspecitve is 'I Have Seen The Way', which brings together three icons of the instrument in Morello, Kirk Hammett and Alex Lifeson and pits them against one another in a guitar free for all. "Kirk was one of the first people I saw, after being locked down for about a year," Morello recalls. "I ran into him at a thing, and we were marveling at the fact that we had never played together. And I was in the midst of doing a bunch of songs, so I said, 'Well, can I send you a track?' So I did, and I said to him, 'This is kind of like a no holds barred thing!' I had done a song with Slash that was like a real head-cutting song called Interstate 80, where we kind of played against each other, and it was super fun. So I said to Kirk, 'Let's just jam. Let's just go for it. And we can put it together later!' And then I had the revelation. I had just heard from Alex Lifeson, who was just sort of wishing me well in the midst of the pandemic, and I was like, 'Alex Lifeson - yes! Why not have two of my favorite guitar players!?' So Alex was game for it as well, and it was just awesome. I just kind of sent the track around and said, 'Just do whatever you want on top of it' to both of them, and then I did the same, and then we edited it together into Alex versus Kirk versus Tom." ...
The album is currently available for digital purchase via Amazon at this location, and will be released next month on CD with an LP release coming later next year.
In the latest episode of the Something for Nothing podcast, hosts Steve and Gerry bring back Rush FAQ author Max Mobley to help them dissect the iconic guitar work of Alex Lifeson - specifically listing off their top five favorite Lifeson guitar solos. You can listen to the episode below or via your favorite podcast service:
Loudwire posted an article this past week where they list off 15 Rock and Metal Bands Who Reinvented Themselves and Rush - specifically referring to 1984's Grace Under Pressure album - are included:
For the more hardened Rush fans, the synth period is the moment where the classic period starts to wane a little bit. In the case of Grace Under Pressure, the Canadian icons actually put a lot more muscle into their synth-soaked tunes with some of the best lyrics that Neil Peart wrote during this decade. It may have seemed like they were selling out at the time, but no band looking to keep their eye on the money could write something as heartfelt as "Red Sector A."
Here's the 25-second teaser video for Stern Pinball's upcoming Rush-themed pinball machine:
That's all for this week. Have a safe and happy New Year's Eve celebration everyone!!