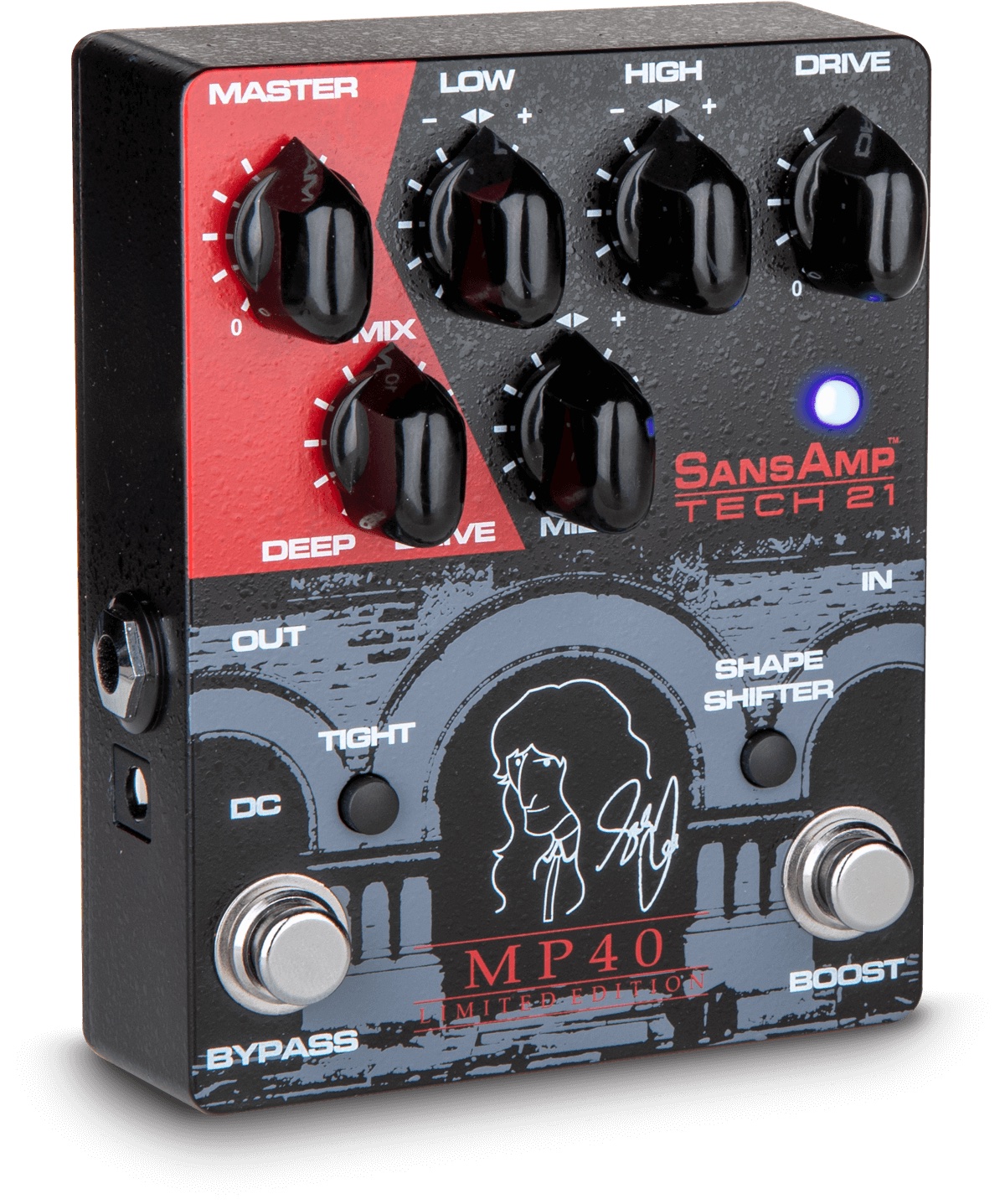 Tech 21 has added yet another new product to their line of Geddy Lee signature SansAmps with their Geddy Lee MP40 Signature SansAmp celebrating the 40th-anniversary of Moving Pictures. The new SansAmp is based on the original Geddy Lee YYZ Signature SansAmp pedal, but includes custom Moving Pictures-inspired artwork, along with an all-new shape-shifter button and footswitchable boost. From the Tech 21 product page:
... The all-analog MP40 SansAmp builds upon the original YYZ pedal with a brand new selectable Boost stomp switch that provides a 12dB presence boost for increased top-end distortion. Additionally, engaging the Shape-shifter button gives you 6dB of Schmegilka on top, which, according to Geddy, "is an indefinable thing of awesomeness!" ...
Tech 21 first introduced their GED-2112 Geddy Lee Signature SansAmp at the 2017 NAMM show as described in this post. Then at the 2019 NAMM show, they unveiled their pedal format version of the GED-2112 - the SansAmp YYZ - on which the new MP40 SansAmp is based. Last year they added a desktop version of the GED-2112 called the DI-2112. The Geddy Lee MP40 Signature SansAmp is expected to be available in March of 2022, and you can get all the details here.