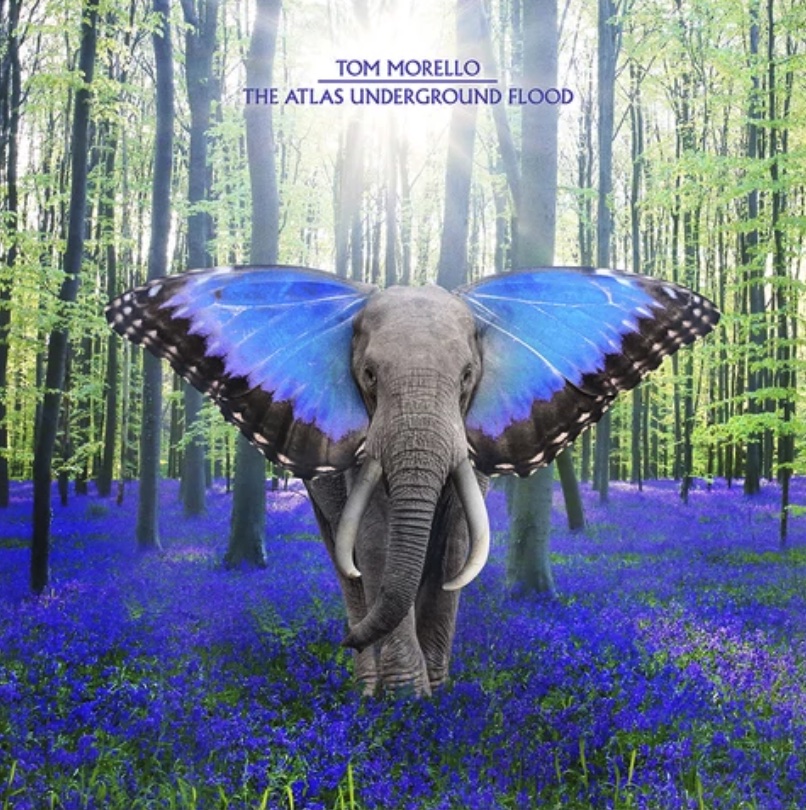 Rage Against the Machine guitarist Tom Morello's new album The Atlas Underground Flood was released today and is now available for digital purchase and on most streaming platforms. The album is the sister project to Morello's recently-released Atlas Underground Fire album, and features guest appearances from Nathaniel Rateliff, Jim James, IDLES, Ben Harper, X Ambassadors, Barns Courtney, Manchester Orchestra, Andrew McMahon in the Wilderness, Kirk Hammett, Rush's Alex Lifeson and others. The track which Lifeson appears on also feature Metallica's Kirk Hammett and Dr. Fresch, and is titled I Have Seen the Way. You can listen to the track below or via YouTube at this location. Lifeson had the following to say about the track back in June:
... Morello kept things simple for his new project, sending over a couple of different riffs as a starting point for Lifeson. "He said, 'Put whatever you want on it - the more the merrier,'" Lifeson recalls. "He was going to give it to Kirk Hammett, and Kirk was going to do the same thing." Still, Lifeson didn't stick to his usual playbook for his contribution. "Being the contrarian, I did all of [these other styles], not just heavy rock stuff," he says. "We were all talking to each other while we were doing it, and we just had such a riot. I sent my stuff in and it went to Kirk then, and he sent his stuff in." Lifeson recently heard an early mix of the track and was thrilled with the result. He thinks fans will dig it, too. "It's really some fun music," he notes. "It's so Tom Morello, his parts. I just smiled the whole way through listening to it. I thought it was really, really cool the way it turned out." And even though Morello most likely meant the song to be a one-off collaboration for the trio, Lifeson, for one, is up for more. "I'm hoping that he might have something else to send along," he says.
The album is currently available for digital purchase via Amazon at this location, and will be released next month on CD with an LP release coming later next year.