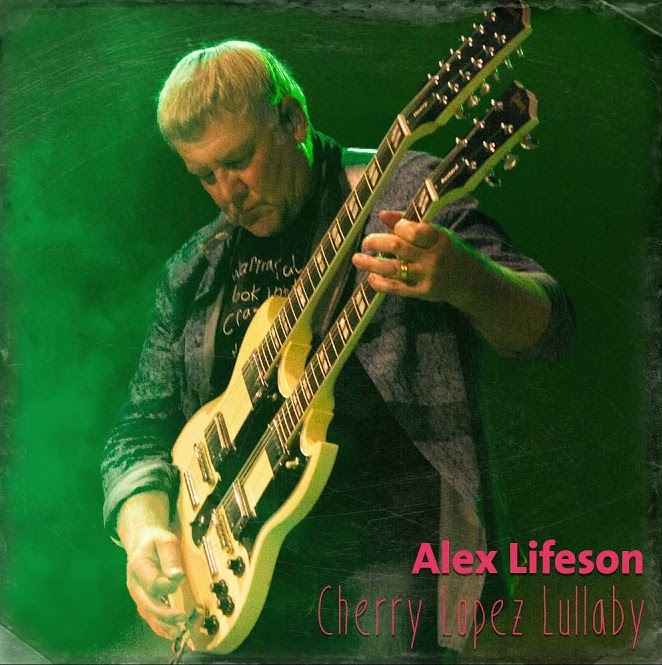 Alex Lifeson sent out his first official AlexLifeson.com newsletter this morning, announcing his new song Cherry Lopez Lullaby along with his new Lerxst Omega bluetooth speaker. The newsletter started out with this message from Lerxst:
Dear Humans,

Thank you for signing up to receive the official Alex Lifeson newsletter! I hope it's worth your effort! I'm sure it might be, maybe...
There's also this hilarious video of Big Al hanging out by his computer and giving us a little update on the Envy of None project:
... Envy of None's coming along and it sounds so amazing ... [long pause while Lerxst mugs for the camera] ... So it sounds so amazing, and we're mixing it and it's gonna be good. It's gonna be good music. ...
The newsletter also announced the release of Alex's new song Cherry Lopez Lullaby which you can listen to below or on YouTube here:
This was written during the mix session of Clockwork Angels while in LA for months starting early 2012. I did an interview with High Times and the interviewer brought along a friend, an esteemed grower who provided a sample of his creation named Cherry Lopez. Because I was on an EST body clock, I was up most mornings @ 5:00 AM. I'd order coffee, sit on my hotel room balcony, read the paper and wake and bake then dive into making some fun sounds while the city was waking up. I had some borrowed acoustic and electric guitars for the duration, thankfully, as sitting around waiting to go to the studio was tedious and certainly, a bowl of Cherry kept my appetite healthy.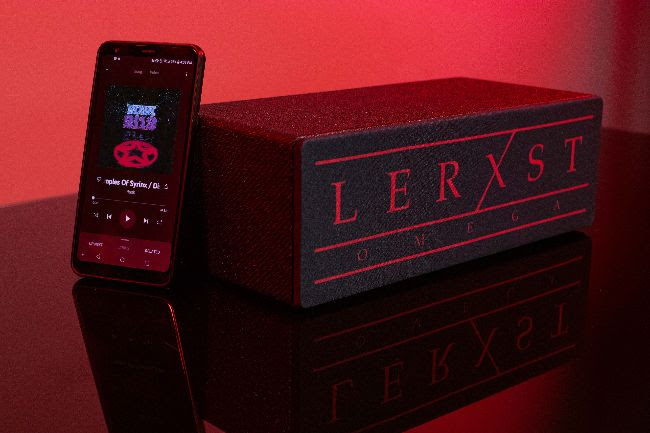 And that's not all! Alex has teamed up with the speaker wizards at Audio Engine to create a custom B2 Home Wireless Music System called the LERXST Omega Limited Edition B2 bluetooth speaker:
Hey Kids, here's your chance to own The LERXST Omega Limited Edition B2 home wireless music system! WOW, NO WIRES!! And you get some speakers, maybe around 2, included with this unbelievable package and man, they sound like a thousand speakers, probably. And if that wasn't enough already, it will arrive in a professional, recyclable, all cardboard box with a hi-tech plastic handle that you don't need to return...go ahead, keep it! Order yours today and for a *limited time offer, we will ship it to you, most likely! *offer only good until we change our minds