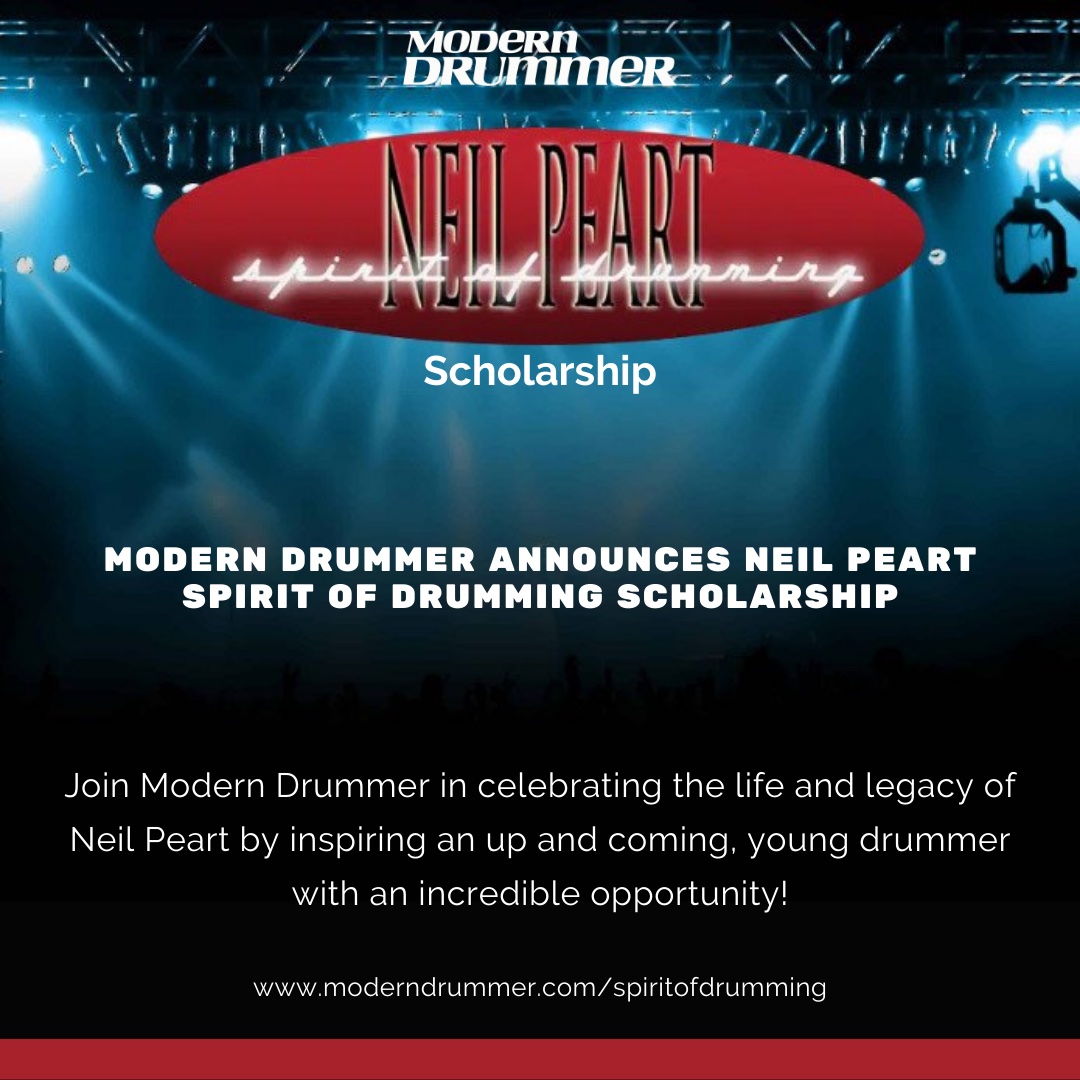 Earlier this week Modern Drummer magazine in partnership with the family of Neil Peart announced the creation of an annual Neil Peart Spirit of Drumming Scholarship for up-and-coming drummers. From Rush.com:
... The scholarship, originally announced at the 2020 Modern Drummer Festival by Carrie Nutall-Peart, provides the recipient with 52 weeks of free drum lessons from world-class drum instructor Dom Famularo, along with a 1 year subscription to Modern Drummer All Access, plus a selection of classic Rush album releases from Universal Music Enterprises.

Potential recipients of the scholarship must be qualified entrants to participate. A "qualified entrant" is defined as someone who is a legal US citizen between the ages of 14 and 21, is not a professional musician, and is not a party to any sponsorship or entertainment contract that, in Modern Drummer's judgment, conflicts with the spirit of the scholarship.

Potential recipients must submit up to a 2-minute video of their playing AND a short essay describing why this scholarship will be significant to both their life and their drumming. The impact on their drumming that has been inspired by Neil's playing and legacy. ...
For all the official rules and to enter the contest, visit the Modern Drummer website here, fill out the form and upload your video along with your essay. All submissions must be received prior to November 26, 2021, and will be reviewed in the order they are received. The recipient will be announced at the Modern Drummer 2021 Festival, as well as featured in an upcoming issue of Modern Drummer.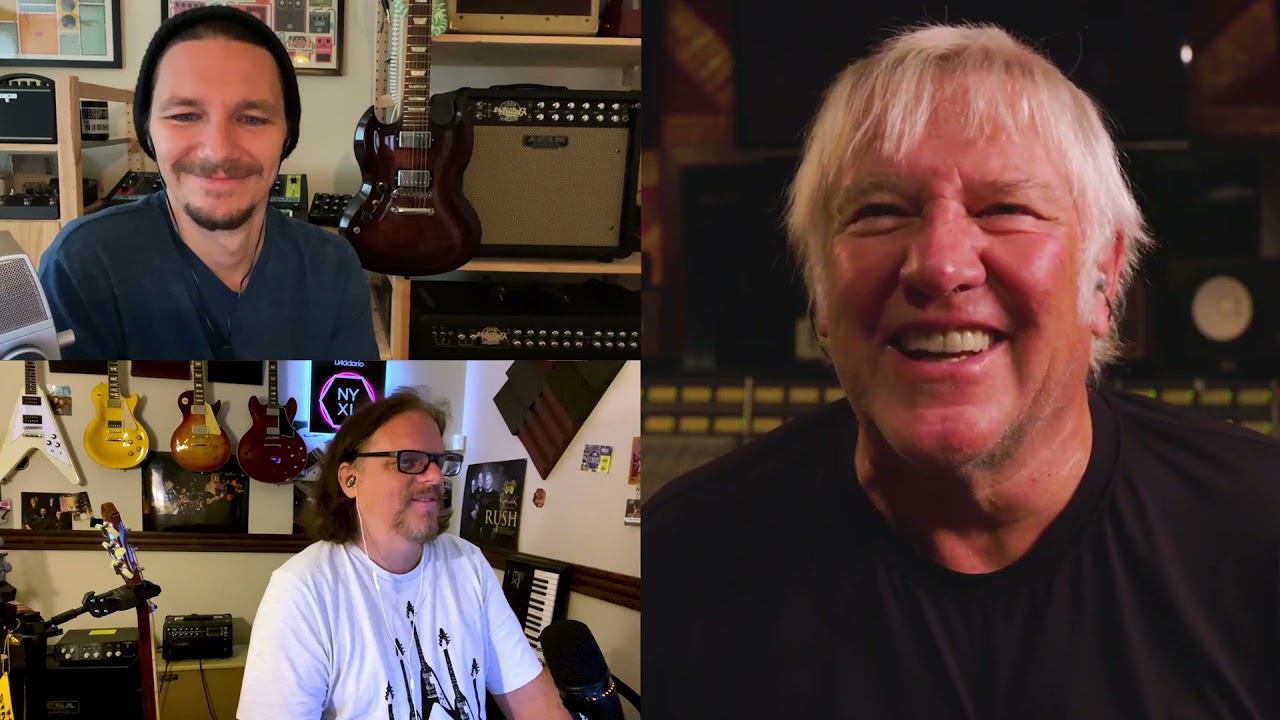 Guitar Center recently sat down with Alex Lifeson for an interview focusing on his new Epiphone Les Paul Standard Axcess signature guitar and long history with Gibson. Alex released the guitar back in June coinciding with the launch of his official website at AlexLifeson.com. From the interview description:
Legendary Rush guitarist Alex Lifeson shares what it was like working with Gibson to develop the new Epiphone Alex Lifeson Les Paul Axcess, how the guitars and rigs he's used throughout his career informed its key features, and even shares the story of Rush's music store shopping spree with their first record company advance!
You can listen to the full 33-minute interview below or via YouTube at this location.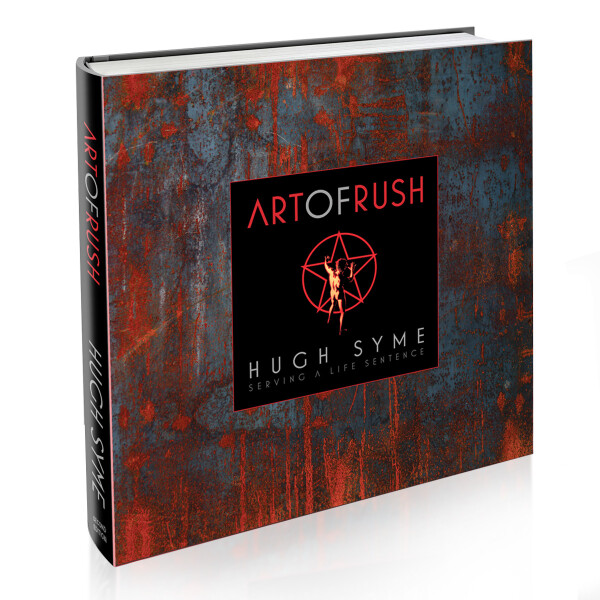 A newly expanded and updated second edition of Hugh Syme's The Art of Rush: Serving a Life Sentence was officially released last week (the original edition was released back in 2015), and is currently available to purchase via Amazon and other retailers. This updated edition includes a newly designed cover along with an additional 24-page section featuring Rush artwork that has been released since 2015, including the 40th anniversary box set releases from recent years, and the upcoming Moving Pictures 40th anniversary box set (not officially announced yet, but expected out early next year). From the product description:
... Containing original illustrations, paintings, photography, and the incredible stories behind each album that Hugh Syme has designed with the band since 1975. The book's narration was written by music journalist Stephen Humphries and includes in-depth interviews with each Rush band member and the artist. The Art of Rush also contains entertaining anecdotes and commentary from a wide array of notable musicians, actors, athletes, writers, radio personalities, and Rush insiders about their favourite Rush album covers, which clearly reveals how vital and impactful the visual representation of their music has been through the years. One of the hallmarks of Rush releases is the considerable care and consideration that goes into each one-including the conceptual artwork. Readers may be surprised to discover just how much effort went into each concept and the execution for every album cover! ...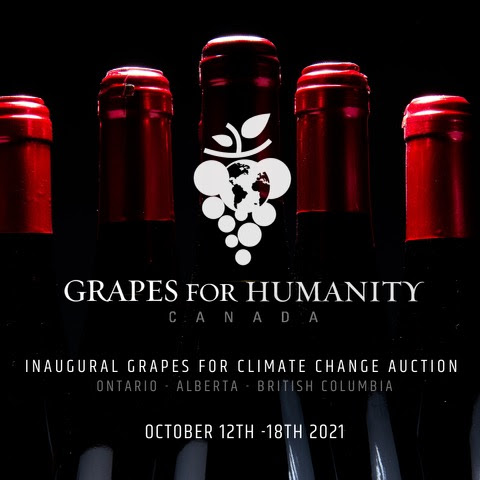 Grapes for Humanity is an organization that helps to raise funds to benefit humanitarian causes around the world with the assistance of the international wine community, and Geddy Lee is a member of the board of directors. The charity hosted a Grapes for Climate Change online fundraiser auction last week to raise funds to aid in the battle against the threat of climate change. The proceeds will go to benefit Nature Conservancy Canada, and Tree Canada, along with global communities in need. The items up for auction included guitars and other items signed by Geddy Lee and Alex Lifeson. An autographed Alex Lifeson Epiphone Signature model Guitar signed by Alex Lifeson and Geddy Lee ended up going for $16K, and an autographed Geddy Lee signature Fender Jazz Bass went for $32K. You can check out all the auction results online here.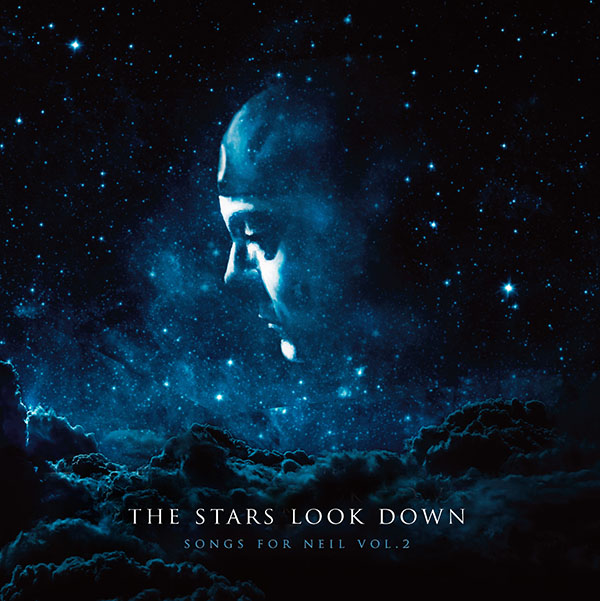 Last year on Neil's birthday, RUSHfest Scotland sponsored the release of an album of Rush songs dedicated to the iconic drummer titled TRIBUTES - SONGS FOR NEIL VOL.1, played by Rush tribute bands and musicians from around the world. Proceeds from sales of the album were split equally between two charities - Glioblastoma Foundation Neil Peart Research Award in the USA and Cancer Support Scotland (registered charity SC012867). They followed up that release with another tribute on Neil's birthday last month titled THE STARS LOOK DOWN - SONGS FOR NEIL VOL. 2. Bands featured on the release include YYNOT (USA), Huis (Canada), Jacob Moon (Canada), Fleesh (Brazil), Rushed (England), 2YY2 (Spain), and Moving Pictures with Seeing Red (Scotland). As before, all profits from sales of this album will be going to Cancer Support Scotland in the UK and the Glioblastoma Foundation Neil Peart Research Award in the US. The album is available in blue-marble vinyl (limited to only 300 copies), CD, and digital formats. Artwork for the package is also available. Visit the RUSHfest Scotland website for all the details and to order your copy. In the latest episode of the Something for Nothing podcast, hosts Steve and Gerry chat with RushFest Scotland founder Steve Brown about the album, and also play a few songs off of it. You can listen to the episode below or via your favorite podcast service:
In the latest episode of the 2 Guys Talking Rush podcast, hosts John and Dan talk to YouTube reaction channel star Tre Narcisse from the Fish Out of Water Series about his thoughts on Rush, who he's featured in a number of videos on his channel. You can listen to the episode below or via your favorite podcast service:
A couple of weeks ago legendary Ozzy Osbourne/Black Label Society guitarist Zakk Wylde joined Loudwire's Gear Factor YouTube channel to play his favorite riffs, one of which is the riff from Rush's The Spirit of Radio. You can watch him talk about the song and play the riff in this YouTube video at the 1:28 mark. Speaking of The Spirit of Radio, the song was the subject of a recent episode of the popular Professor of Rock YouTube channel, which you can watch online here. The episode gives a 20-minute rundown of the song's background and history. Thanks to RushFanForever for the heads up.
Triumph drummer Gil Moore was recently interviewed for Let's Rock and spoke a bit about the band's decision to split its songwriting credits equally between the three members of the group. At one point he brings up Rush to help illustrate his point (thanks Blabbermouth.net):
... "RUSH is a great group, obviously," he said. "If you take Neil [Peart] - rest in peace; great guy [and an] unbelievable drummer - and if you were to take him out of RUSH and insert someone else, or listen to the band with [original RUSH drummer] John Rutsey playing drums or whatever, you realize, yeah, the songs really change. When you change him, you're changing a lot. And I think the same thing would happen if you were to switch out Alex [Lifeson] or you were to switch out Geddy [Lee], you'd find the same thing. 'Cause those guys were all such a piece of the signature of that band. And most bands are like that. ...
Rush fan and aspiring author Richard Reyes recently released his self-published novel General Admission, which is set in the Bay area of the early 1980s, and tells the story of Rush fan Miguel Sanchez and his experiences in the parking lot before a Rush show. You can check it out on Amazon here.
This past week uDiscoverMusic.com posted their list of the Best 80s Music and - big surprise - Rush's Tom Sawyer is mentioned in the Metal/Hard Rock category (thanks RushFanForever).
Scene magazine posted an article earlier this week where they look back on 50 of the Best Concerts in Cleveland From the Past 50 Years, one of which is Rush's April 15, 2011 show in Cleveland:
This sold-out show coaxed out the loudest inner 16-year-old air-drummers and -guitarists Cleveland has ever seen. With a jam-packed time-warp set list and stunning visual display, Geddy Lee, Alex Lifeson, and Neil Peart really rocked the house. Energy and volume was equaled on both sides, blow by glorious blow, as filmmakers Sam Dunn and Scot McFadyen captured the crowning glory of the band and C-town's amped fans for what would become a live DVD release. Adrenaline-fueled renditions of "Freewill," "La Villa Strangiato," and "YYZ" were just perfect, with Lee and Lifeson's virtuoso playing taking center stage. And newer tracks "Faithless," "BU2B," and "Caravan" - replete with ironic "led zeppelins" flying over a building that looked suspiciously like a bombed-out Terminal Tower - showed the trio's future won't be spent seated on creative laurels. Moving Pictures in its entirety was expectedly stunning, including the "The Camera Eye" suite. Does any fan (or critic) really need to address Peart's drumming or his solos? Pushing 60, the man is still the most proficient and possessed percussionist in the rock business. Visually and musically arresting, live shows don't get better than this.
Producer/engineer Kevin Shirley was recently interviewed for Joe Bonamassa's Live from Nerdville podcast, and tells the story of how he got his big break working with Rush on the band's Counterparts album. He tells the story at around the 15-minute mark of this video (thanks RushFanForever).
This past Friday Ultimate-Guitar.com posted their list of the Top20 Best Bass Lines of the 2010s and Rush's Headlong Flight came in at #14:
There's one great thing about Rush - they kept doing albums over the years but everything that they released was up to high standards. Their final record "Clockwork Angels" had some pretty awesome stuff on it. Here, we're bringing bass lines of "Headlong Flight."
Alex Lifeson continues to have fun with his @TheRealLerxst Instagram account. Yesterday he posted a photo of himself and some family members (brothers-in-law?) having dinner in matching tuxedos (perhaps a wedding?) with the caption:
First formal dinner of Man Camp D1-Barberians attended by Brother Al, Brother Dave, Brother Jascha and Commander Steve Swanson. Many world woes discussed-non solved. Oh well...
Here's Big Al's aforementioned Guitar Center interview:
That's all for this week. Have a great weekend and happy Halloween everybody!!