UPDATE - 10/26@12:30PM: The Band also performed the show at the Buckeye Invitational and recorded a bass drum POV video which you can check out here:
----- snip -----
UPDATE - 10/10@11:08AM: Rush was impressed too!
We're speechless 👏👏👏 https://t.co/spurwU1sn2

- Rush (@rushtheband) October 9, 2021
----- snip -----
UPDATE - 10/10@11:06AM: Ohio State News reported the following regarding additional percussion added for the tribute:
... To help recreate Peart's sonic impact, the percussion section was expanded by 20 toms and 20 extra cymbals mounted on four racks. They were at the front of the formation and played by the band's five percussion alternates for this week. ...
----- snip -----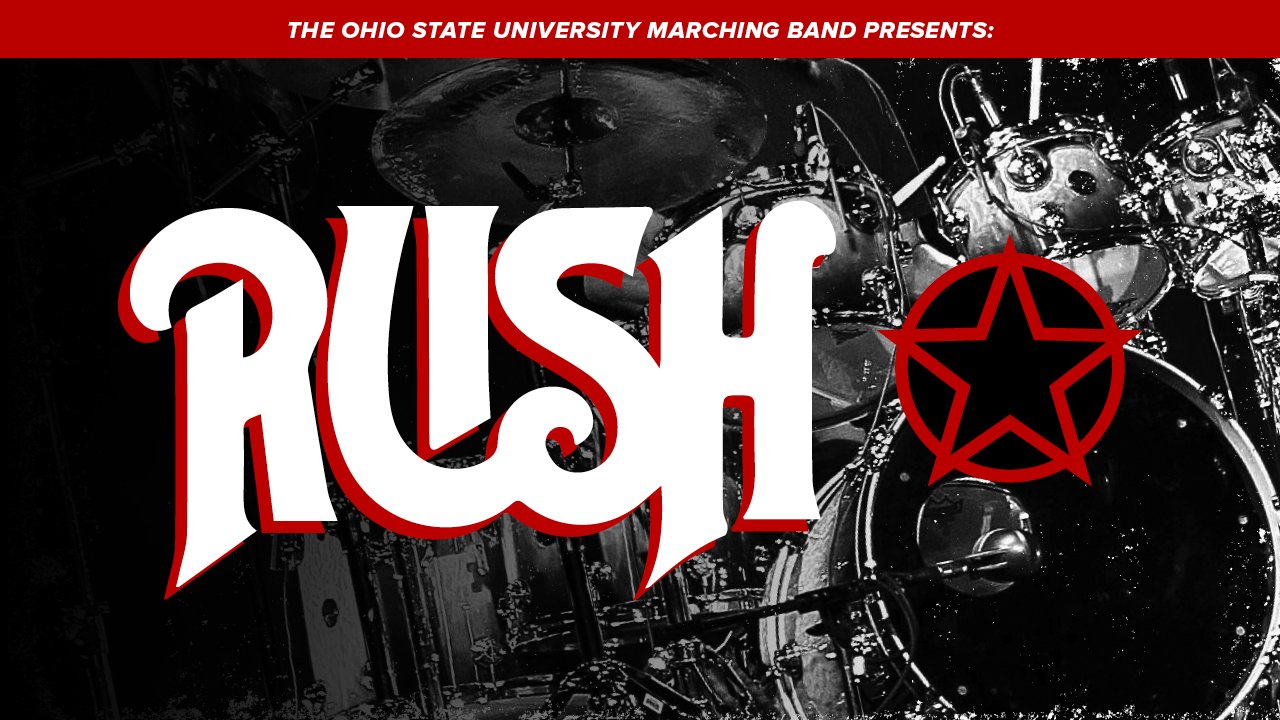 The Ohio State University Marching Band performed the music of Rush for their halftime show during today's game versus the Maryland Terrapins earlier today in Columbus, which the Buckeyes won 66-17. The Band is one of the most celebrated collegiate marching band programs in the country and have been hinting at the Rush tribute all week by dropping hints via social media. On Thursday they made the official announcement that they'd be performing the tribute, and have already posted the entire show to YouTube. They performed 2112 (brief intro), The Spirit of Radio, Limelight, Closer to the Heart, YYZ, and Tom Sawyer. You can watch the performance below or on YouTube at this location.