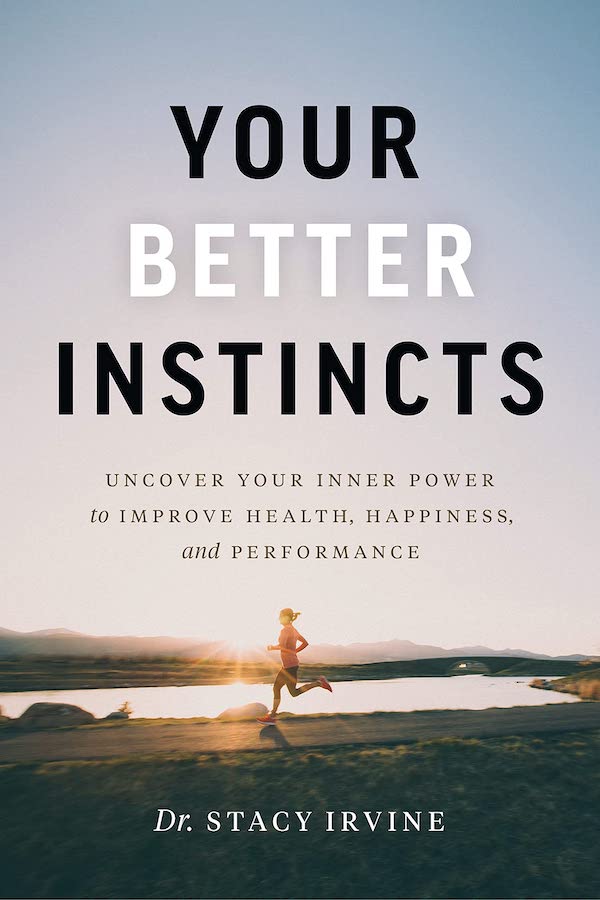 Dr. Stacy Irvine is a Toronto-based chiropractor and fitness expert who is the co-founder of Totum Life Science, and also the Contributing Fitness Editor for Chatelaine magazine. She recently published her first book via Page Two Books titled Your Better Instincts: Uncover Your Inner Power to Improve Health, Happiness, and Performance. The book offers advice on how to improve your overall health, performance, and happiness through tapping into your natural instincts. The book also features some interviews with celebrities who describe how their instincts helped them in their own personal lives, and two of these featured interviews are with Rush's Geddy Lee and Alex Lifeson. Here's what Geddy had to say regarding how his instincts helped further his career in music and songwriting:
... My good friend Mendelson Joe has this expression: "Make new mistakes." I think that step one in developing your musical instinct is to make those mistakes. So, you write your first song, and it is shitty. You start with that shitty song. Then the next time you write a song, you try to make it less shitty, until all the shitty things start to subside and the better parts of your talents start to show
through. I think that takes years.To develop a musical instinct means that you must have enough experience at failure to recognize when you have an opportunity to succeed. That is the circumstance that goes into making your good instincts for music. ...
Alex describes how following their instincts allowed Rush to break into the mainstream with their 2112 album:
... Our most pivotal moment ... was after we released our third record. ... There was a lot of pressure for us to consider remaking the first record or try to do something that would be more commercially accessible. I remember sitting in dressing rooms and in the back of the car driving around North America, talking about what we should do for the next record, and I can still feel the pressure that we were under. We ended up writing 2112, and that became our most pivotal record. Not our biggest-selling record, but probably our most important record. We gave in to the idea that we were doing the right thing by following our creative feelings when writing the record and we would continue to do that. If it did not work out, we would just go back to whatever jobs we could find. Seriously, I was talking to my father about coming back and working in his plumbing company. We stuck to our idea, and our instincts told us that we were doing the right thing. Sure enough, although it was not an overnight success, it took a year for that record to really make an imprint, but after that our record company trusted us. Our decision bought us our freedom and independence as musicians. ...
The book is currently available to order via Amazon here. Thanks to RushFanForever for the heads up.