UPDATE - 4/23@9:33AM: Here is a short interview segment with Kyla from the 2019 Canadian premiere of Dumbo where she discusses the film (thanks RushFanForever):
----- snip -----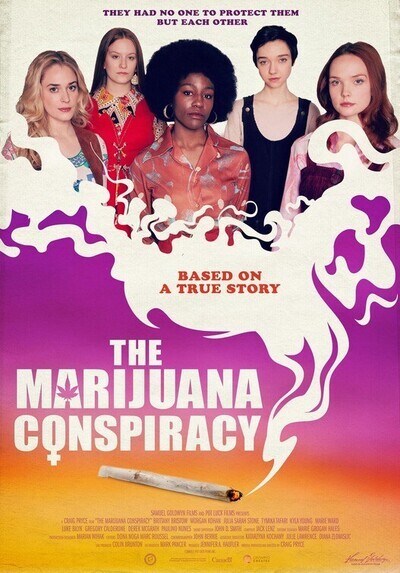 This past Tuesday, April 20th was 4/20 Day - the unofficial holiday which celebrates marijuana and cannabis culture. In celebration of the day, Geddy Lee took to Instagram to help promote the release of the 2020 film The Marijuana Conspiracy, which includes his daughter Kyla in the ensemble cast. Ged also gives a shout out to his BFF Alex Lifeson who he refers to lovingly as the Pothead of the Universe. Here's what Ged had to say:
I don't usually post things about my kids on social media, but today I'm making an exception to shamelessly promote a film in which my daughter Kyla Young is a member of the ensemble cast. It's called The Marijuana Conspiracy and it comes out today, 4/20 a.k.a Marijuana Day, which is also my BFF Alex's *favourite* day of the year because, well, he is the Pothead of the Universe and effin proud of it! So congrats to my lovely daughter @kyla.wy , on her film debut!! You go girl! ...
The film itself is based on the true story of a group of young women who took part in a 98-day human experiment studying the effects of marijuana on females back in 1972. Geddy's daughter Kyla (billed as Kyla Avril Young) plays the role of Janice Trent in the film and can be seen on the movie's poster (second from the left) and in the trailer (watch below). She can also be seen in several of the movie stills posted at imdb.com. Rush fans probably remember Kyla from her role as Kugel in the opening video for Rush's Time Machine tour - Ged includes a photo of himself and Kyla from that video shoot in his Instagram post. The film was first released last year at the Santa Barbara International Film Festival but just went into wide release earlier this week on 4/20 (appropriately), and is now available on-demand and via multiple streaming services.