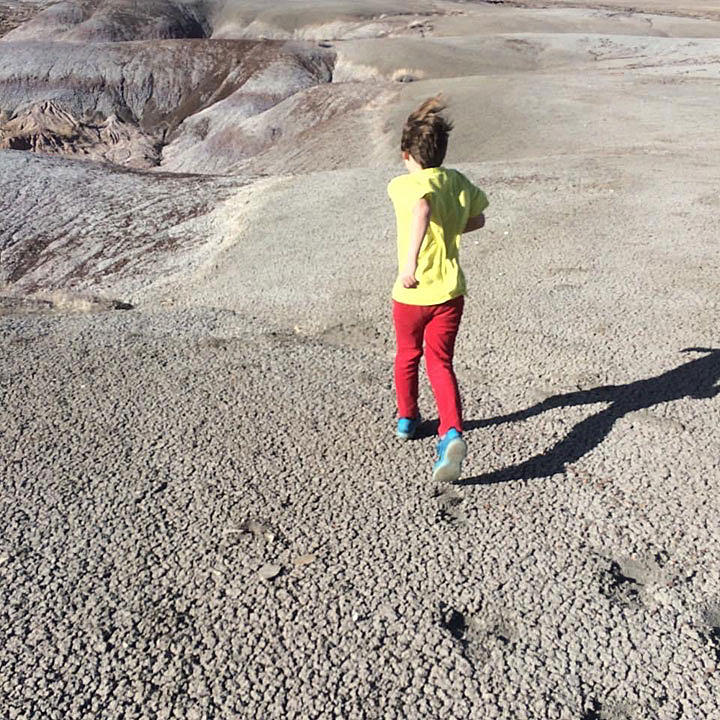 The Polyphonic Spree is a choral symphonic pop rock band from Dallas, Texas that was formed by former Tripping Daisies front-man Tim DeLaughter back in 2000. The band has released six studio albums, along with several live albums and soundtracks over the past two decades, and have just released their first covers album today via Good Records. The album is titled Afflatus and includes a cover of Rush's The Spirit of Radio which you can listen to below or on YouTube. In addition to the Rush track, the album includes covers of INXS, The Rolling Stones, ABBA, and many more. Afflatus can be pre-ordered as a LE glow-in-the-dark vinyl LP here, and is also available for streaming and digital download via Amazon and other streaming services. From the Polyphonic Spree Twitter feed:
... Our cover of 'The Spirit Of Radio' actually goes back to high school. I covered it with my high school band, Regency, so for nostalgic reasons, we thought it would be fun to try it with the Spree. ...
For the 2nd year in a row the Little Kids Rock Foundation held its annual benefit show as a virtual event due to COVID-19 concerns. The 2021 event took place this past Wednesday, April 14 and some of the artists that appeared and/or performed were Carlos Santana, Todd Rundgren, James Hetfield, Jack Black, Craig Robinson, and Yo-Yo Ma. In addition to the benefit show, the Foundation ran a silent auction at Givergy.us, and one of the items up for bidding was a virtual meet and greet with Rush's Alex Lifeson. The auction ended this past week and the Alex meet-and-greet ended up raising $6,250!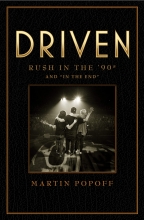 Music writer Martin Popoff's Driven: Rush in the '90s and 'In the End' - the third and final book in his 3-part Rush Across the Decades series - is slated for release later this month on April 27th and can be pre-ordered via Amazon and other online retailers. The first book in the series was Anthem: Rush in the '70s, which released last May, and the second book was Limelight: Rush in the '80s, which officially released back in October. The imitation leather bound book will come in at 368 pages. From the book's description:
In this conclusion to his trilogy of authoritative books on Canada's most beloved and successful rock band, Martin Popoff takes us through three decades of "life at the top" for Rush's Geddy Lee, Alex Lifeson, and Neil Peart. Though this era begins with the brisk-selling Roll the Bones and sees throngs of fans sell out international tours, there is also unimaginable tragedy, with Peart losing his daughter and his wife within the space of ten months and, two decades later, succumbing to cancer himself. In between, however, there is a gorgeous and heartbreaking album of reflection and bereavement, as well as a triumphant trip to Brazil, a Rock and Roll Hall of Fame induction, and ― some say surprisingly ― the band's first full-blown concept album to close an immense career marked by integrity and idealism.
This past week's edition of the 2 Guys Talking Rush podcast features part 1 of an interview with Ralph Chapman, who was the story consultant for the 2010 Rush documentary Beyond the Lighted Stage. You can listen to the interview below or at this location:
Speaking of Rush documentaries, the latest episode of the Something for Nothing podcast features an interview with the Field Director for the Rush: Time Stand Still documentary - Miller (yes... just Miller). As Field Director, Miller interviewed fans, roamed concerts looking for the perfect shot, and was on hand to capture some of the most enduring images from the film. Miller is a wonderful guy, and he tells a funny story involving myself at around the 56-minute mark. Miller came to my house during the R40 Live tour for an interview, but ended up first going to the wrong Cleveland (I live in Cleveland, OH)! After our interview (which did not make the final cut obviously - which he talks about as well) he then had to drive through the night to Chicago, and the story gets even crazier from there. You can listen to the interview below or via your favorite podcast service.
Metal Hammer recently sat down with Voivod's Michel "Away" Langevin for an interview where he reveals the 10 albums that changed his life, one of which is Rush's Hemishperes (thanks RushFanForever):
Prog rock was huge in Quebec. A lot of progressive rock bands formed here, singing in French slang. But in terms of Canadian bands, Rush had the most impact. People talk about 2112, but Hemispheres has some deep prog stuff on it. I learned to play drums in my parents' garage. So when I was learning to play long songs, I had to go to my bedroom, listen to the song, run back to the garage and try to play it. The fact that I was able to memorise 20-minute songs really came in handy later in my career.
YardBarker.com posted their list of 25 drum solos, fills, breaks and intros that everyone should know this past week and three Rush tracks made the cut:
13. "Tom Sawyer," Rush (Neil Peart)
8. "La Villa Strangiato," Rush (Neil Peart)
3. "YYZ," Rush (Neil Peart)
Leslie Ylinen at McSweeney's Daily Humor website wrote an article this past week titled An FAQ About Your New Birth Control: The Music of Rush - a satirical take on using Rush as birth control:
... No one has ever gotten pregnant while listening to the music of Rush. Clinical studies show that when combined with watching a male sexual partner play air bass along to the extended solo in "Freewill," the contraceptive efficacy of Rush approaches 100%. ... Some women report feeling incredibly uncool. You may develop medium-to-severe irritation when your male sexual partner gives an impassioned ten-minute speech on how Neil Peart was the greatest percussionist in human history. Fans of Rush may tell you that women just can't handle complicated time signatures and cerebral lyrics. This is a serious and irreversible side effect called "sexism." Women who experience this adverse reaction should call their doctor, all of their friends, and then post the entire exchange on Twitter. ...
Spin Magazine posted an article this past week on the 50 Best Albums of 1981 and Rush's Moving Pictures was included:
Most prog-rock bands peaked by the mid-'70s, but Rush saved their definitive masterpiece for the neon decade. Moving Pictures, their eighth LP, continued the refinement of their recent Permanent Waves: tighter arrangements, punchier melodies, (mostly) shorter songs, zero naked asses on the gatefold sleeve. This is the ultimate gateway progressive rock album - hell, the entire first side could highlight a Now That's What I Call Prog! compilation. Every Paul Rudd fan knows their drum-on-the-steering-wheel behemoth "Tom Sawyer" and price-of-fame anthem "Limelight." (Watching the actor belt "the river" in a boyish falsetto is no less a delight than it was in 2009.) But Moving Pictures is more than the hits: The album smokes all the way through closer "Vital Signs," a new wave-tinted powerhouse built on a spooky synth glow. - R.R.
Ultimate Classic Rock posted their list of 41 of Rock's Most Memorable Farewell Albums this past week, and Rush's Clockwork Angels made the cut:
Rush's 19th studio LP felt like goodbye, even if it wasn't billed as one. Neil Peart's ambitious steampunk story - "in a young man's quest to follow his dreams, he is caught between the grandiose forces of order and chaos" - was their first album-wide concept, neatly expanding on many of his previous themes. And the record closed with a tearjerking orchestral finale, "The Garden," that felt like the equivalent of a film's closing credits. Rush carried that sense of finality into their R40 anniversary tour three years later, digging deep for a reverse-chronological setlist balancing rarities and classics. Peart quietly announced his retirement soon after, and the drummer's death in January 2020 made it official: Rush were over. "That's finished, right?" Lee told 'Rolling Stone.' "I still am very proud of what we did. I don't know what I will do again in music. And I'm sure [Alex Lifeson] doesn't, whether it's together, apart, or whatever. But the music of Rush is always part of us."
That's all for this week. Have a great weekend everyone!!