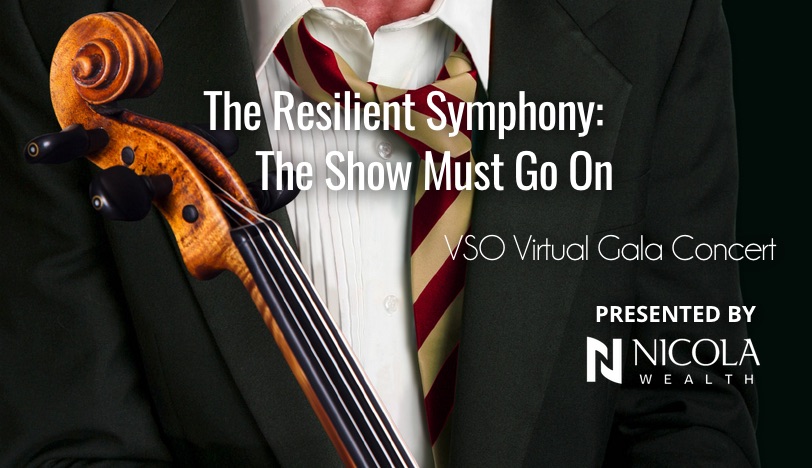 The Vancouver Symphony Orchestra (VSO) will be hosting a Virtual Gala Concert next month in support of the VSO and the VSO School of Music. Rush's Geddy Lee, Itzhak Perlman, K.D. Lang and many others will be taking part in the event. The Show Must Go On: Stories of Resilience will be streamed via TheConcertHall.ca on February 18 at 6:30 PM. From CreateAStir.ca:
... Hosted by vocalist and past VSO soloist Steve Maddock, it features songs and inside stories (about everything from missed flights to cancelled concerts), with VSO maestro Otto Tausk, violin virtuoso James Ehnes, Canadian opera star Measha Brueggergosman, broadcasting legend Red Robinson, former-Barenaked Ladies-member-turned-solo-artist Steven Page, brass star Jens Lindemann, singer-trumpet sensation Bria Skonberg, and Canadian pianist Stewart Goodyear taking part, as well as many others.
For ticket information visit theconcerthall.ca. Note that the tickets page includes the following message, so it doesn't look like Geddy or any of the other special guests will be performing:
Please note: Special guests are appearing virtually to share their support for music, resilience in the arts, and the VSO in this benefit event. They will not be performing with the VSO.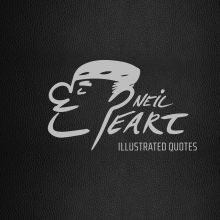 This coming Tuesday, January 19th FANTOONS is releasing a new officially-licensed Rush book titled Neil Peart: The Illustrated Quotes. The book had originally been slated to release last week but had to be pushed back a week due to shipping delays. However, orders made via the Rush Backstage Club and the FANTOONS online store have already begun shipping out, and many fans have already received their copies. The 108-page, hardcover book was authorized by Peart himself before his passing, and is currently available for pre-order via Amazon at this location. From the book's description:
The first-and only-official collection of illustrated quotes from Rush drummer and lyricist, Neil Peart, Neil Peart: The Illustrated Quotes pairs elegant illustrations with some of Neil's greatest remarks to bring the poignant words of one of the world's greatest drummers to life. ... Pairing striking black-and-white illustrations from the acclaimed artists at Fantoons with some of the drummer's greatest quotes, Neil Peart: The Illustrated Quotes keeps the beautiful words and musings of Neil Peart alive. Neil Peart: The Illustrated Quotes is the first and only Neil Peart quotes collection authorized by Neil himself. Not only does the book provide Rush fans-both old and new-the opportunity to dive into Neil's inspiring messages whenever they need a pick-me-up, it also serves as a love letter to Peart and his beautifully-crafted words that have inspired and influenced millions around the world.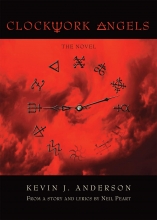 Author Kevin J. Anderson reported via social media earlier this week that he has signed a contract with ECW Press to publish Clockwork Destiny - the 3rd novel in the Clockwork Angels trilogy. From Anderson's Facebook page:
Some good news after last week's sad Rush anniversary: I just signed the contract with @ecwpress for CLOCKWORK DESTINY, the third novel in the Clockwork Angels trilogy, based on an idea Neil had while working on The Percussor's Tale. He and I brainstormed the story but he knew I'd have to write it without him. This is being done with the full approval of his wife. I'll start writing this spring.
Anderson and Peart co-wrote the first 2 novels in the Trilogy - Clockwork Angels and Clockwork Lives - in 2012 and 2015 respectively. The books are based on the story and lyrical concepts created by Neil Peart for Rush's 2012 Clockwork Angels album.
Over the past several months, Ultimate Classic Rock has been posting articles detailing the stories behind the cover art for several of Rush's studio albums (and one live album - Exit ... Stage Left). Most of the articles include excerpts from an interview they conducted with longtime Rush art director Hugh Syme, but they also covered the 2 albums Syme was not involved with - namely the band's debut and Fly by Night. This past week they wrapped things up by adding Roll the Bones and Clockwork Angels to the mix. They've compiled all of the articles into one big compilation, with highlights from each album's story here.
The latest issue of Classic Rock magazine (issue 284) includes an interview with Foo Fighters drummer Taylor Hawkins. At one point he is asked about his friendship with Neil Peart and says the following (thanks RushFanForever):
He was a hundred per cent not like me. He was well-spoken and thoughtful and bookish and a little bit socially awkward. I didn't know him super-well, but I knew him well enough. I was lucky to share some fun moments with him.
The issue also includes an article titled Beat It - The Ultimate Prog Drummers where they list off some prog drummers that "you need to know." Topping the list is Neil Peart:
Recently voted No.1 prog musician of all time by the readers of our sister title Prog, Rush's drummer was a poster boy for prog - a disciplined, metronomic and powerful player. Part of that ultimate power trio from 1975 until his untimely death in 2020, Peart continued pushing himself and boundaries, inspiring generations of drummers. His secret? "You have to practise... and trust yourself," he told MusicRadar in 2011.
The Drunk Uncle Radio podcast aired a special Rush episode this past Saturday night. The episode focused on Rush and featured Uncle Adam [Adam Jones] talking about his experiences working with Rush on Cinema Strangiato and other projects. The Uncles also premiered their cover of Rush's Ghost of a Chance which you can check out here. You can watch the podcast on YouTube here.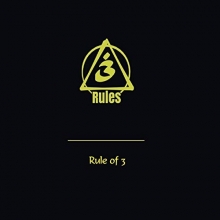 Drummer Jason Rullo of prog-metal band Symphony X has a new band called 3 Rules who recently released an all instrumental album titled Rule of 3. Rullo is a huge fan of Neil Peart and dedicated the album to his rock idol as seen in this screenshot (thanks John G):
I would like to dedicate this CD to Neil Peart ... one of my biggest heroes. Without his influence this CD would probably sound much different! - Jason Rullo
Treble magazine posted the 5th and final part of their series profiling Rush's discography this past week. This latest installment covers the band's final 3 albums - Vapor Trails, Snakes & Arrows and Clockwork Angels. You can check it out online here.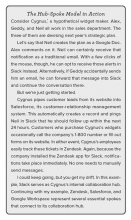 Phil Simon is an award-winning author, public speaker, and - most importantly - a Rush fan. Back in 2014 he interviewed Neil Peart for the Huffington Post, and is known for dropping Rush references into all of his books. His latest book released last month and is titled Reimagining Collaboration: Slack, Microsoft Teams, Zoom, and the Post-COVID World of Work. True to form, Simon includes a fun Rush reference in the book in an example of a HuB-Spoke model in action as seen in this screenshot.
The 2021 NHL Hockey season kicked off earlier this week, so it seems appropriate to highlight the fact that 11 years ago yesterday Neil Peart's recording of The Hockey Theme premiered on NHL on TSN as seen in this video:
That's all for this week. Have a great weekend everyone!