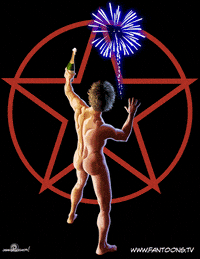 Well ... 2020 is FINALLY in our rear view mirror, and we can now move on to 2021. I hope everyone had a safe and happy New Year's Eve celebration last night, and is enjoying New Year's Day. For Rush fans, 2020 started off in the worst possible way with the untimely passing of Neil Peart on January 7th, and from there it just seemed to get worse, mainly due to the Pandemic. Now with the promise of the COVID-19 vaccine ahead of us, and a tumultuous year behind us, we can have some optimism for the year ahead. Unfortunately we don't have much to look forward to as far as Rush goes this coming year except the expected Moving Pictures 40th anniversary box set, which should get released at some point. Beyond that, it's anybody's guess. About the most we can hope for is that Geddy Lee and/or Alex Lifeson decide to dust off their instruments and record some new music, although there's certainly no guarantee of that. This past week saw the release of another slew of articles and In Memoriam video segments paying tribute to all the celebrities we lost in 2020, and nearly all of these at least give a brief mention Neil Peart. Rolling Stone magazine's Rolling Stone Now podcast aired an episode in tribute to Peart where Hank Shteamer and Andy Greene joined host Brian Hiatt to discuss Peart's life and legacy, along with snippets of audio from their 2015 interview with the iconic drummer and lyricist.
Over the past few months, Ultimate Classic Rock has been posting excerpts from an interview they conducted with longtime Rush art director Hugh Syme where he discusses the history and background of Rush's album cover art. So far they've covered Counterparts, A Farewell to Kings, Caress of Steel, Hemispheres, Exit ... Stage Left, Power Windows, Signals, 2112, Presto, Moving Pictures, Grace Under Pressure and Hold Your Fire. This past week they added Permanent Waves, Test for Echo and Vapor Trails to the mix. Here's Syme describing how a real-life comet inspired the Vapor Trails cover design:
... "During my the week when I was working on the initial stages of that album [art], I was at my studio, which at the time was in Indiana across a small lake we had on our property," he says. "I went outside to get some air. I looked up and honestly it was the most surreal [sight] - I've seen shooting stars that happen in the blink of an eye, but this one cruised across the sky. It must have taken about 10 full minutes to make its way from overhead to the far horizon before going out of sight. You felt like you could touch it - it was so close to the Earth." ... After that bizarre event, Syme re-approached the cover with a new perspective. "I remember telling Neil, 'I've never seen anything quite like this. I think we don't want to be quite so literal [about this]. We need to be more gestural, more urgent and passionate,'" he says. "I didn't know quite where I was going with that, except to say I didn't like the relatively dry textbook feel of NASA photography. I said, 'We can do better than that. Plus, [Supertramp's] Crime of the Century owns outer space, so let's not go there again." ...
In this next excerpt, Syme explains the usage of an inukshuk stone sculpture as the central theme for the Test for Echo cover art:
... During one of Peart's famous motorcycle trips, he spotted a particularly striking inukshuk and sent the image to Syme in postcard form. "I really loved [it], but of course, it was a low-res postcard," the art director says. "Despite extensive research, I couldn't find a better inukshuk than that one. I did a lot of research on inukshuks, and a lot of them were flat, shelf-like stones, and they were quite boxy-looking. They didn't have nearly the body language that this one did. This one [on the cover] had a really animated feel to it." From there, "necessity became the mother of invention," as Syme carved a replica of the inukshuk as a 22-inch-tall sculpture. ... "I would later place some baking soda, and with canned air I would blow it and make it drift up onto the foot of the inukshuk to make it look like drifting snow," he says. "[In addition to] that in-studio photo and the arctic scene I used as the background, the sky was from yet another photo because I couldn't find anything I liked all in one frame of reference. It was all digital, except for the analog creation of the inukshuk." ...
Here Syme describes the many elements that went into the Permanent Waves cover design:
... "We covered a few bases in our conversations," Syme continues. "I remember saying to the band, 'We should have a girl with a permanent Toni hairdo, which was a DIY product women used to use in the '50s and '60s when they chose not to visit the salon to curl their hair. "I mentioned the girl and the hairdo and that she should be walking out of a tidal wave - and there could be some twit in the background, waving - and maybe there's a newspaper blowing through the scene with an erroneous, and ironic headline," Syme adds. "And that's when Neil [Peart] reminded me of 'Dewey Defeats Truman.'" ... Syme clearly sold the band on this bizarre idea, but Rush took their time processing the pitch. "We were talking about [various things], including political trends and waves - and after describing it, I could tell the room was getting silent," he says. "Geddy [Lee] went as far as to jokingly say, 'Leave your name with the girl at the door.' Three days later, he called me and said, "We love that idea. We want to do that.'" ...
UCR also decided to pay some attention to the albums Syme wasn't involved with this past week, namely the band's first 2 albums. Paul Weldon designed the simplistic explosion logo for the band's debut:
... It doesn't get much simpler: the band name - in bold, regal block betters - seemingly crashing into the frame like a meteor, leaving debris in its wake. ... Paul Weldon's design conveyed the primal power-trio energy of early staples like "Working Man" and "Finding My Way," as he noted in Jon Collins' 2005 book, Chemistry. "I used the explosion graphic because I felt that it represented the nature of the band," he recalled. "For a three-piece group, they had a lot of power and force in their sound." The simplicity was also a practical matter. As Weldon noted, "In Rush's early days, they didn't have much money and so I kept it to a [two-color scheme]." ...
New drummer and lyricist Neil Peart became heavily involved with the cover on Rush's sophomore release, Fly by Night, with the cover art reflecting the album's title track:
... That temporary role [of cover art design] fell to Jim Ladwig and AGI Chicago, with the visual crew rounded out by designer Joe Kotleba and painter Eraldo Carugati - the latter of whom later worked on the four Kiss solo albums from 1978. Together they brought Peart's simplistic idea to life. But the drummer still had to do the early legwork. "It fell to me to talk on the phone to the record company artist in Chicago and try to describe this picture in words," Peart recalled. "In the same way that writing those few lyrics for the band would lead to me becoming the band's chief wordsmith, that phone conversation led to me becoming the 'graphic arts supervisor.'" The cover isn't a major work in the Rush catalog - far from the intricate, often philosophical designs Syme would cook up in the late '70s. But that owl's eerily yellow eyes added a hint of mystery to Fly by Night, mirroring the album's gradual evolution from pure hard-rock into a proggier, more imaginative sound. ...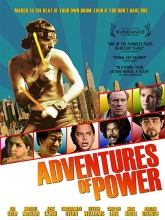 Adventures of Power is a 2008 indie film which chronicles the adventures of air-drummer extraordinaire Power (played by filmmaker Ari Gold) and contains a cameo from Neil Peart along with a slew of Rush references including a Tom Sawyer air drum-off. In addition to the Neil Peart cameo, the film boasts an all-star cast including Michael McKean, Jane Lynch, Adrian Grenier and many others. Back in 2009 Neil Peart and Ari Gold paid a visit to the Drum Channel studios to record an interview discussing the film, and also to film an air drum-off video which you can check out here. With so many musicians struggling to make ends meet due to the pandemic, Ari Gold recently re-released the film with proceeds from every stream of the movie going to MusiCares. He's also been hosting monthly watch parties via adventuresofpower.com with special guests and prizes such as this one back on October 19 with Fu Manchu's Scott Reeder. The next such watch party is coming up next week on January 5th, and will feature special guests Charlie Benante, Alex Skolnick, and Ra Diaz. You can watch the film on Amazon here, or purchase the film complete with bonus material here. To learn more about the movie, the charity, and how to get free tickets to the watch parties, visit adventuresofpower.com.
Now that the Holidays are over and Old Man Winter is taking charge, the time is ripe for some celebrity winter advice from Geddy Lee.
That's all for this week, and all for 2020. On to 2021!! Have a great weekend and an even greater New Year everyone!