UPDATE - 11/25@2:23PM: John over at Cygnus-X1.net has posted a few selected excerpts from the issue which you can check out here.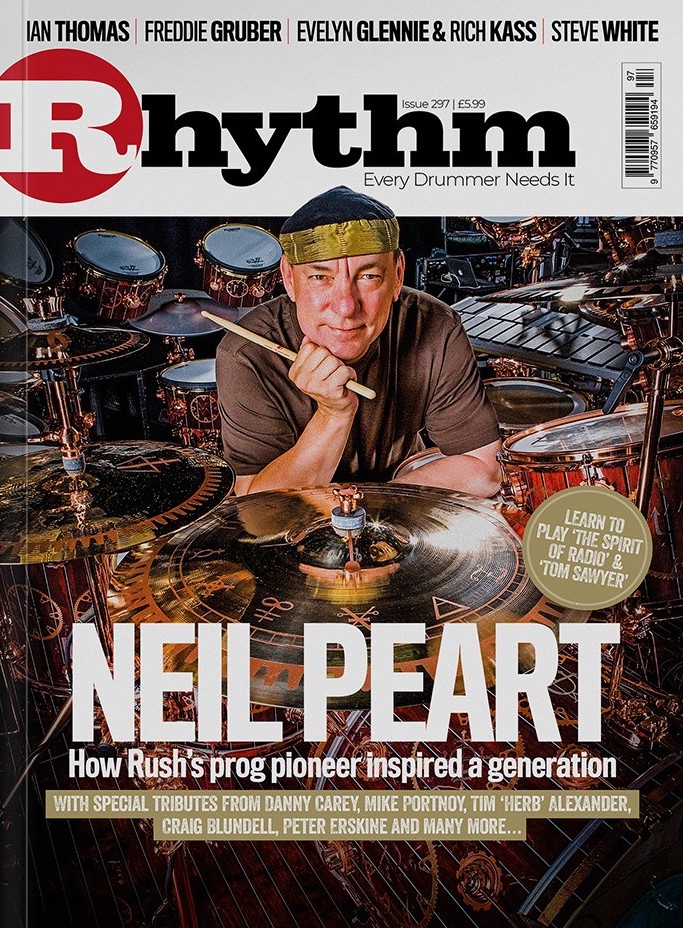 Rhythm magazine's first post-COVID issue (Issue #297) includes a special cover feature tribute to the late Neil Peart. The issue was mailed out to subscribers on Friday and will be in stores this coming week. The magazine's tagline reads as follows:
Neil Peart. How Rush's prog pioneer inspired a generation. With special tributes from Danny Carey, Mike Portnoy, Tim "Herb" Alexander, Craig Blundell, Peter Erskine and many more ...
It will also include details from Neil's former drum tech Lorne Wheaton about Neil's kit setup, as well as interviews with some of Neil's cohorts and friends, and Pete Riley breaks down how to play the drum parts for the Rush classics The Spirit of Radio and Tom Sawyer. Rhythm has also been posting several supplemental videos for the issue to their YouTube channel as seen below (thanks RushFanForever). For more details and subscription information, visit rhythmdrumnetwork.com.