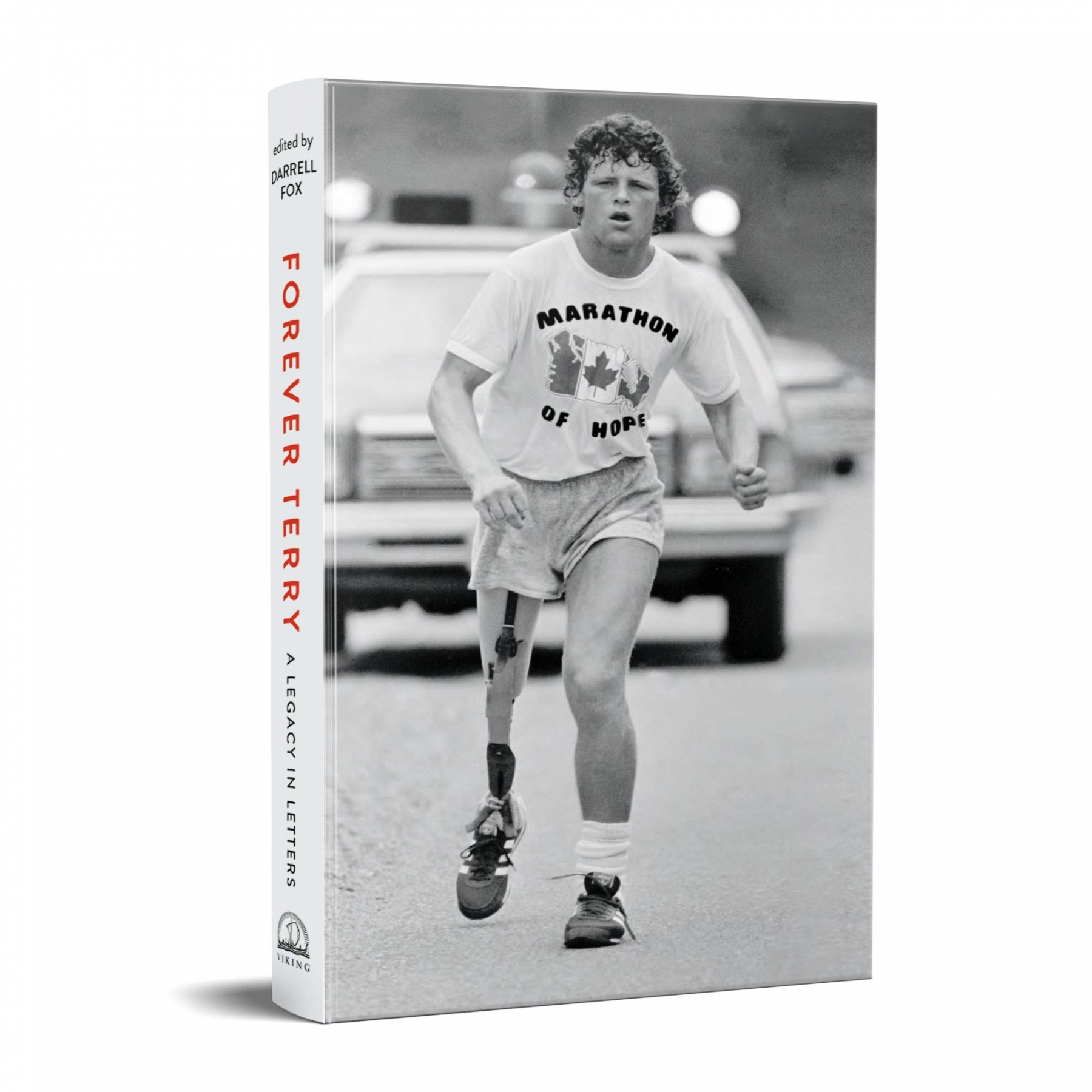 The new book Forever Terry: A Legacy in Letters releases today and includes an epilogue written by Rush's Geddy Lee. The book celebrates the the legacy of Terry Fox and the 40th anniversary of his Marathon of Hope. The book includes 40 letters from 40 celebrated Canadians paying tribute to Terry's legacy. If you aren't familiar with Terry Fox, here's some information from wikipedia:
Terrance Stanley Fox CC OD (July 28, 1958 - June 28, 1981) was a Canadian athlete, humanitarian, and cancer research activist. In 1980, with one leg having been amputated due to cancer, he embarked on an east to west cross-Canada run to raise money and awareness for cancer research. Although the spread of his cancer eventually forced him to end his quest after 143 days and 5,373 kilometres (3,339 mi), and ultimately cost him his life, his efforts resulted in a lasting, worldwide legacy. The annual Terry Fox Run, first held in 1981, has grown to involve millions of participants in over 60 countries and is now the world's largest one-day fundraiser for cancer research; over C$750 million has been raised in his name, as of January 2018. ...

Inspired by his efforts, in 1980 Rush presented Terry with a Permanent Waves gold album as seen here. Rush's Limelight was also featured on the soundtrack of the 2005 TV movie Terry, which told the story of Terry's run. Here is an excerpt from Geddy Lee's epilogue (thanks RushFanForever):
... [Neil, Alex and I] all felt that Terry's dedication was something special-and his monumental run continues to inspire today. Hearing my five-year-old grandson tell me about how he just ran in the annual Terry Fox Run at his school made me stop to realize how the legend of Terry Fox just keeps on growing, and we are witness to yet another generation being inspired by this real-life hero. To me, this speaks volumes about our country's values and Terry's legacy.

Of course, the recent passing of my friend and bandmate, Neil Peart, was a very painful reminder of how important funding is for all types of cancer research. Our loss is the world's loss, and we are but one family out of so many that have had to go through this kind of ordeal. The need to fight this disease continues, and the name Terry Fox continues to inspire. I'm heartened by the fact that forty years after the Marathon of Hope, we are all still running for Terry. May we never stop.
The Terry Fox Foundation organizes the Terry Fox Run every year. For more information and to donate, go to this link.