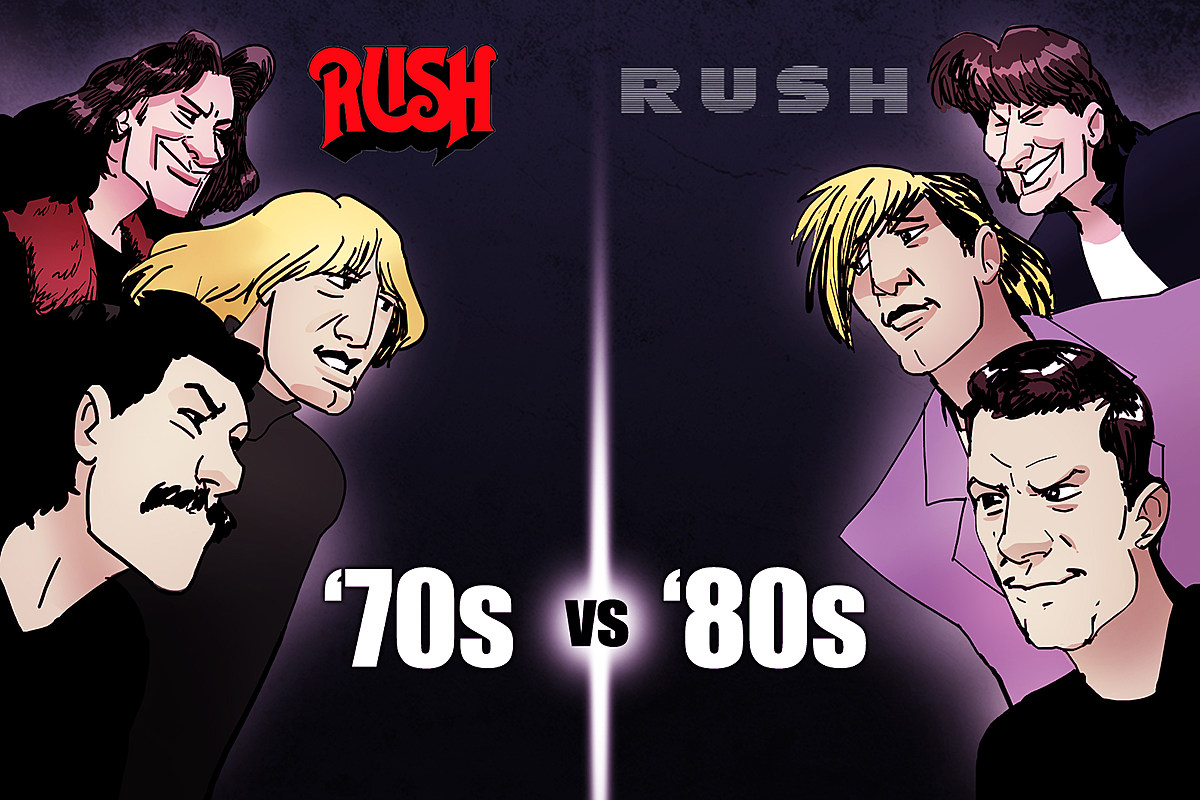 This past Saturday, Ultimate Classic Rock posted a roundtable discussion on whether Rush was better in the '70s or in the '80s, and rushisaband.com was one of the four contributors along with UCR's Ryan Reed, Matt Wardlaw and Michael Christopher. We also addressed whether Rush's shift to keyboards and shorter, punchier songs in the '80s was a good or bad thing; the most underrated Rush album from each of the two decades; whether Rush was better live in the '70s or '80s (or later); and compared Rush in the '90s/'00s versus the '70s/'80s. In case you missed it, you can check it out online here.
Longtime Rush lighting director Howard Ungerleider was the featured guests on the Something for Nothing Rush Fancast podcast this past week and the episode is now available for listening online. Howard spoke with hosts Steve and Gerry about his career with Rush, some of his favorite lighting tricks, and which songs he has always wanted to see in the setlist. You can listen to the episode in the player below or at this location:
Reggae bassist/producer Robbie Shakespeare was recently interviewed by Rolling Stone to talk about coming in at #17 on the magazine's list of the 50 Greatest Bassists of All Time, and to list off his own 10 favorite bass players. Geddy Lee was the first player he mentions (thanks Jeffrey C):
It might seem strange that a reggae legend would put a prog-rock wizard on his list, but Shakespeare was floored watching Rush perform live while in Europe in the late 1970s. Lee placed at number 24 on Rolling Stone's list of the Greatest Bassists of All Time.

"We used to be in England a lot when touring with Peter Tosh and Black Uhuru, and we used to see Rush. They'd play a lot of festivals. This guy, he had a lot of style [to his bass-playing]. The singing and the style. Around that time, someone came in the studio and said, "Robbie, you are rated number three in the world, and then there is Rush's Geddy Lee and Pino [Palladino]."
Speaking of Geddy, Music Radar is currently running a poll to determine the greatest basslines of all time, and Rush's Freewill and YYZ basslines are in the running. You can place your vote online here (thanks RushFanForever)


Phil Simon is an award-winning author, public speaker, professor of technology and analytics at ASU, and - most importantly - a Rush fan. Back in 2014 he interviewed Neil Peart for the Huffington Post, and is known for dropping Rush references into all of his books. His latest book releases next month and is titled Zoom for Dummies. True to form, Simon includes a fun Geddy Lee reference in the book in an example demonstrating how to place a Zoom call to one of your contacts as seen in these screenshots (here, and here). Just last month Simon released Slack For Dummies which he dedicates to Neil Peart as seen in this screenshot.
Reader Dave P alerted me to this historical photo that was recently posted to Shorpy.com by an obvious Rush fan. It's labeled The Spirit of Radio and depicts a boy on an old ham radio from the early 20th century. Rush fans noticed the caption and added some Rush-themed comments of their own as seen here.
Yesterday would have been Rush original drummer John Rutsey's 68th birthday - he passed away back in 2008. Here's Rush with Rutsey performing at Laura Secord Secondary School back in 1974 for a televised concert:
Speaking of birthdays, Geddy Lee will turn 67 this coming Wednesday, July 29th. Happy early birthday Dirk!! That's all for this week. Have a great weekend everyone!!