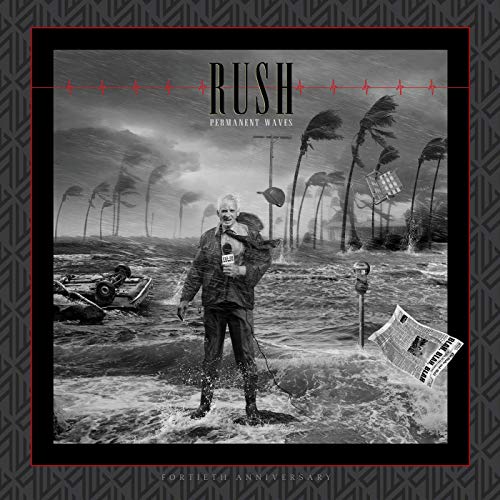 Rush's new box set celebrating the 40th anniversary of the band's Permanent Waves album released late last month and is now available to purchase as a 2 CD or 3 LP set, or as a Super Deluxe Edition containing both the CDs and LPs along with some bonus goodies. It's also currently available on all the major streaming platforms. This past Friday the band released a FANTOONS-created music video for The Spirit of Radio that pays tribute to radio and radio DJs, and also includes a dedication to Neil Peart at the end. The video became a viral sensation over the past week, generating over 400K views on YouTube so far. Fred Jacobs at Jacobs Media posted an article this past week praising the video, and - as part of the piece - decided to reach out to a number of rock radio icons to get their thoughts on Rush and the music video:
... Guglielmo Marconi in a music video? But that's Rush. And the new video - OK, it's an ANTHEM - "Spirit of Radio" walks us through both the Rush and radio stories - giving special props to David Marsden, the guy behind Toronto's CFNY, the station that used "Spirit of Radio" as their station slogan. The band truly enjoyed listening to the station, and hence, first recorded the song four decades ago. But other DJs and Rush VIPs are shown in the video - Bob Coburn, Jim Ladd, and Donna Halper (who discovered Rush in the U.S. while she was the Music Director at WMMS/Cleveland). So, I thought, how do I conceptualize this amazing video - this love letter to radio and to Peart - in a way that does it justice? Friday night, I reached out to a variety of rock radio icons here in the States (and yes, Canada). They are radio and music "gods" in their own right, and I was able to capture their thoughts in words and pictures for this post. ...
The article then goes on to include comments from such radio greats as Alan Cross, Jim Kerr, Jim Ladd, Donna Halper and many more. You can check out the complete article online here. Donna Halper - whose cartoon caricature is featured in the video - also penned a post with her own personal thoughts on the video and her cameo in it, which you can check out here. If you haven't watched it yet, you can check out The Spirit of Radio animated video below or on YouTube. Jeff Elbel of the Illinois Entertainer posted a 9/10 review of the Permanent Waves box set earlier this week at this location, and Philip Martin of the Arkansas Democrat Gazette posted this review last week which includes several personal anecdotes from his own experience of listening to the album back in 1980. John over at Cygnus-X1.net has transcribed/scanned the entire set and made it available online at this link, and Eric over at Power Windows has added artwork from the box set to his desktop wallpapers collection. The Permanent Waves 40th anniversary box set is now available in stores and online retailers, including via Amazon here: Super Deluxe Edition, 2CD and 3LP.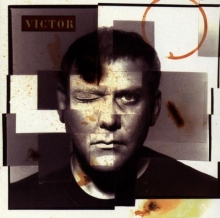 Multi-instrumentalist Marco Minnemann has collaborated with Alex Lifeson on several projects over the past few years, and was recently asked about their relationship in an Ultimate-Guitar.com interview, revealing some very interesting news regarding a possible 25th anniversary release of Lifeson's 1996 solo album Victor:
... With Alex, I've been working already for years, and Alex and I have released stuff together; he's on my albums. I know about him, he had the thought about retiring a little bit a few years ago. "But he still likes to play guitar and I hope he continues. We've been in touch just recently actually, just a few days ago literally, because he's re-releasing an album called 'Victor' he did 20 [24 actually] years ago; that's going to be re-released as a 20th-anniversary edition, and one of the songs we did is on it as a bonus track. So, I'm very pleased about that ...
Minnemann went on to talk about Lifeson contemplating retirement:
... I hope he's still playing but I'd understand if he doesn't want to - he told me that after 41 years in the business, the thought of retiring is a potential enemy, that's what he pretty much said. "And I don't blame him; if you have such a legacy behind you... And I think I told him, I said, 'Look, with your legacy, you don't have to worry about anything.' He doesn't have to force anything. "But, obviously, he's a fantastic musician - and actually, when you asked the question before, about one of the favorite moments, that would have been him as well. "Everything he brings to the table guitar-wise is always very different and very musical. He is a very inspiring person to work with. And yeah, and I have nothing but nice things to say about him. He's great. He's a fantastic person and a fantastic musician." ...
Coincidentally, ex-Skid Row frontman and mega Rush fan Sebastian Bach, was recently interviewed for AXS TV's At Home and Social and tells the story about how he was originally slated to sing on the album's single, Promise. The short version is that Bach cut some demos in Alex Lifeson's home studio, but never made it back to Toronto for the final recordings because Rush's management wouldn't pay his air fare! Alex sent Bach a signed, framed gold record of Rush's first album as an apology, which Bach shows off in the video. You can listen to the full story in the video at around the 13-minute mark (thanks RushFanForever).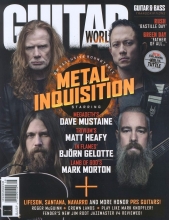 Speaking of Lerxst, the August, 2020 issue of Guitar World magazine includes a feature on 35 Years of PRS Guitars, where they speak with a number of guitarists about their experience with PRS, including Rush's Alex Lifeson. Here's Lifeson discussing the PRS CE 24 Bolt-On that he received from PRS back in 1990, which he used to record Dreamline:
"I received a CE Bolt-On from PRS in early 1990, and I immediately became partial to that model for most of the Nineties," Lifeson says. "I recorded 'Dreamline' from Roll the Bones with a black CE Bolt-On that was my main guitar during that entire period. More recently, I've done a lot of recording with my PRS Alex Lifeson Private Stock Thinline Signature Acoustic model. It is very easy to record and sounds great in any application. It is an everyday guitar for me taht sits proudly on its stand in my living room where we happily meet each day for our special workout, and I don't mean pushups!"
The issue also includes Rush's Bastille Day as one of the 2 songs featured in the Performance Notes section along with a complete transcription of the track.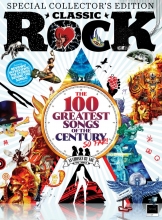 Classic Rock magazine #277 is a Special Collectors Edition profiling the 100 Greatest Songs Of The Century So Far as voted on by readers via this online poll from last month. One of the songs included in the poll was Rush's Caravan from their Clockwork Angels album, and the song ended up in the list's top 10, coming in at #6. The issue includes a 2-page profile of the track, which can be seen online in this 12-page sampler. Here's some of what they had to say about the song:
When Rush's Clockwork Angels album was released in 2012, few suspected it would turn out to be the band's final album, not least because it sounded like the work of a group that still had plenty of fuel in the tank. But what a way to close out a quite remarkable career. A muscular yet intricate concept record, it included some stone-cold classics, led by the incendiary, one-two punch of Caravan. If you didn't 'get' Rush before, this was likely to be the track that converted you. For a band who often reveled in the polarizing sides of prog rock, Caravan had an instant, swaggering sense of funk, while retaining the nuances and textures that had served them well for 19 albums already. ...
You can read the entire profile online or in this screenshot.
Longtime Anthem/SRO Vice President Pegi Cecconi was to be presented with the 2020 Walt Grealis Special Achievement Award at the JUNO Gala Dinner & Awards ceremony earlier this year, but the event had to be postponed due to COVID-19. CARAS president and CEO Allan Reid announced earlier this week that the JUNOS has been rescheduled to June 29th as a virtual event, although it won't include the Walt Grealis Special Achievement Award as explained in this FYI Music News article (thanks RushFanForever):
... Two awards that won't be presented are the Canadian Music Hall of Fame and the Walt Grealis Special Achievement Award, with Jann Arden and Pegi Cecconi previously announced as the respective recipients. "We're going to find the opportunity to do their inductions elsewhere, so whether that happens at the new Hall of Fame event or rolls into the 50th-anniversary celebrations is unknown right now." ...
LickLibrary.com has just released an online course for Rush's Moving Pictures, which includes lessons on how to play every song on the classic Rush album. You can watch a trailer for course on YouTube here.
Tesla drummer Troy Luccketta posted a 2-minute video to his YouTube channel a couple of weeks ago where he reflects on Rush and Neil Peart. You can listen/watch the video online here (thanks RushFanForever).
Jimmy Kay and Alan Dixon talked to ex-Riot/Riot Act guitarist Rick Ventura on The Metal Voice last week and Ventura spoke a little about opening for Rush on the Moving Pictures tour as transcribed by BraveWords.com:
"I was a Rush fan in the very early days when we first heard we were touring with them we couldn't believe it. What was interesting during our first soundcheck. we looked out up front and it was Geddy Lee. He was just standing there, checking us out. We were freaking out. They were nicest guys, very cool guys. I never hung out with Neil (Peart) but the memory I have is the time when Rush were doing their soundcheck and Neil Peart was late, so they asked our drummer Sandy Slavin to come up and play 'Limelight' during soundcheck."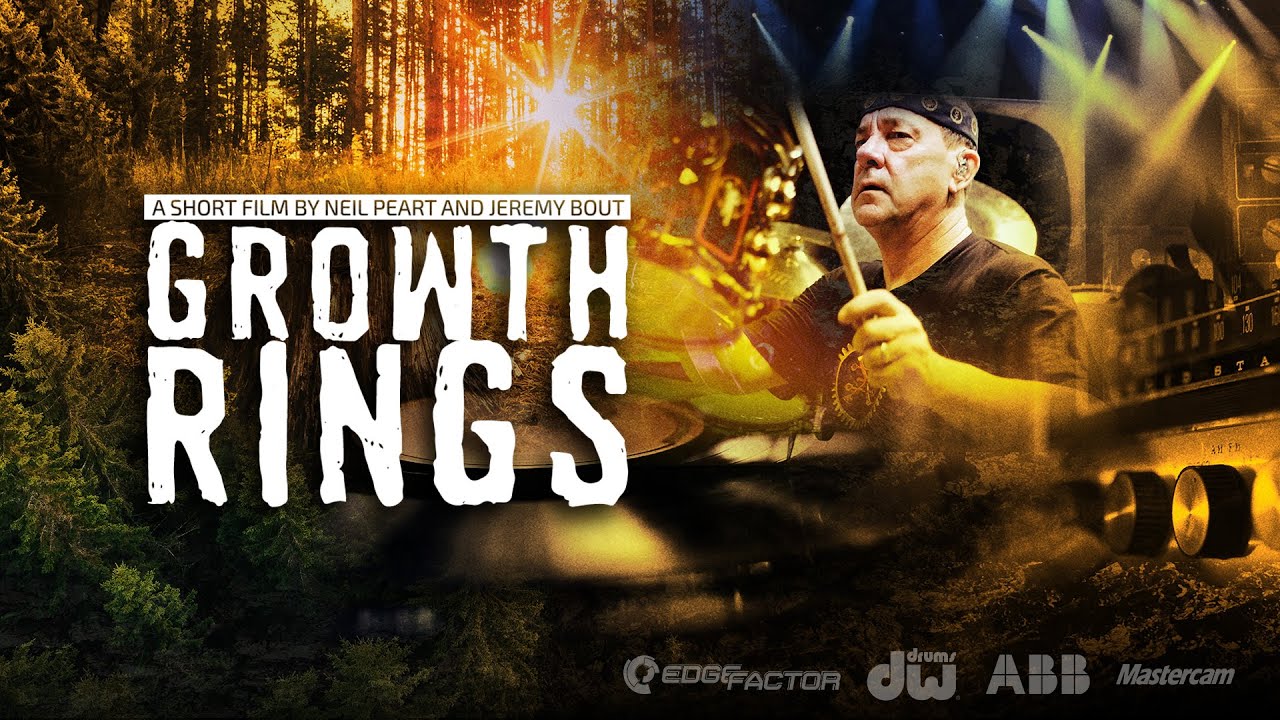 Neil Peart and the R40 drum kit were prominently featured in the 2018 Edge Factor documentary Masters of Resonance, which is available for viewing on YouTube here. While filming the documentary, Neil Peart and Edge Factor's Jeremy Bout also co-wrote a short film titled Growth Rings which released online this past Friday. The film received such a great response from fans, that I thought I would mention it again in case anyone had missed it. You can watch the film below or on YouTube at this location. From the YouTube description:
"Growth Rings" Co-written by Jeremy Bout and recorded by Neil Peart of RUSH, one of the greatest drummers of all time, this short film honors the way in which music marks moments in our lives. Just as the life of a tree can be understood through it's growth rings, we can look at the milestones and eras of our lives and reminiscence of the songs and bands that resonated with us during those times.
That's all for this week. Have a great weekend!