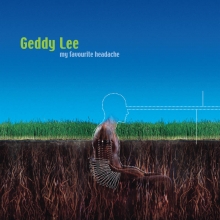 I hope all of my US readers had a happy Thanksgiving yesterday and are surviving the madness of Black Friday. Speaking of which, the Rush Backstage Club is running a Black Friday sale today through Sunday, where they are offering 15% off all black tees and up to 50% off other select items. The folks at FANTOONS are also running a sale where fans will get 25% off ALL of their officially licensed Rush merchandise (and all of their other stuff too) today through Monday at their online store. Today is also Record Store Day's big Black Friday event, and Rush is participating with a limited edtion vinyl release of Geddy Lee's My Favorite Headache solo album as seen in this listing on the Record Store Day website. The release includes two additional bonus tracks - instrumental versions of both My Favourite Headache and Home on the Strange - and is an RSD Exclusive Release limited to 2500 units. This means it won't be made available outside of participating retailers on Record Store Day (as opposed to an RSD First Release, like the RSD Hemispheres 12-inch picture disc from earlier this year). For a full list of participating stores, go to the Record Store Day website. Black Friday typically marks the beginning of the Holiday shopping season, and there's plenty of new Rush merchandise available this year for gift-giving, most notably Skip Daly and Eric Hansen's new book Rush: Wandering the Face of the Earth: The Official Touring History which officially released back on October 29th, and is now available to purchase via Amazon and other retailers. The book's authors were recently interviewed for a feature in Guitar International magazine which you can check out here. There's also the new FANTOONS graphic novel Rush: The Making of A Farewell to Kings, the Clockwork Angels Tour vinyl box set, the Rush Funko Pop! Rocks 3-pack, and - still a popular item - Geddy Lee's Big Beautiful Book of Bass that released last Christmas. Speaking of which, Geddy Lee and Rush announced earlier this week that he will be doing a few more East Coast book signing events in the lead up to Christmas. He'll be at Barnes & Noble stores in Pittsburgh and New York City on Sunday, December 8th and Monday, December 9th respectively; and he'll also make a stop at Indigo in Halifax on Saturday, December 14th. For all the details and to purchase tickets, visit rush.com/geddylee.
Yardbarker.com recently posted their list of the best concept albums of all time and Rush's 2112 made the cut:
Not all hardcore Rush fans consider this a true concept album, but it certainly has the feel and flow of one. That's good enough of for us, and most fans can agree that it's a true listening experience. The seven-part title-track opus is a futuristic ride that might be the band's most ambitious work within its entire stellar catalog. As usual, the brilliance of drummer Neil Peart, who wrote most of the lyrics, is evident throughout.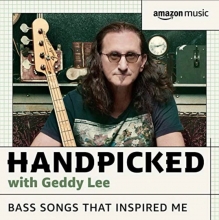 Amazon Music recently featured Geddy Lee's handpicked playlist of bass songs that inspired me on their Amazon Music service, along with a short introductory video of Geddy talking about the playlist. Geddy's playlist consists of 22 songs including tracks from The Beatles, Led Zeppelin, YES, Primus and many more. You can check out the full playlist here, and watch Geddy's video below or at this link.
That's all for this week. Have a great weekend everyone!!