UPDATE - 1/11@9:21AM: NOTE: The show will re-air today at 12PM EST and
tomorrow at 10AM and 4PM EST.
UPDATE - 1/11@9:13AM: Reader Tempestarcade reports in the comments that Geddy played the following songs during the program:
U2- With Or Without You
Eddy Grant- Electric Avenue
The Police - Every Breath You Take
Talking Heads - Once In A Lifetime
Stevie Nicks- If Anyone Falls In Love
John Lennon - Watching The Wheels
Rolling Stones - Start Me Up
Michael Jackson- Billie Jean
Mr. Mister - Broken Wings
Men Without Hats - The Safety Dance
Dire Straits- Money For Nothing
Metallica- One
Belinda Carlisle- I Get Weak
Prince - Raspberry Beret
----- snip -----
UPDATE - 1/10@4:28PM: This is happening right now on Sirius XM's 80s on 8 (thanks Andrew).
UPDATE - 1/9@10:59AM: John at Cygnus-X1.net has posted a CORRECTION regarding this news; apparently Geddy will be the guest DJ on Sirius XM's 80s on 8 station rather than Classic Rewind as originally reported.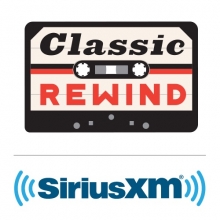 Sirius XM's Classic Rewind announced earlier this morning that Geddy Lee will be a guest DJ on the station this coming Thursday, January 10th at 3PM EST (thanks John at Cygnus-X1.net). Classic Rewind focuses on classic rock music from the '70s and '80s, and can be heard on channel 25 on Sirius XM Radio or on Dish Network channel 6025. DJ Kristine Stone normally operates the 11AM-5PM time slot where Geddy will be guesting, and is a well-known Rush fan; her promo spots include Limelight playing in the background with Kristine's tagline of "...and then there's Rush...my happy place..." Now that the Holidays are over, it looks like Geddy is picking up where he left off a couple of weeks ago, and continuing his PR blitz for his recently-released Big Beautiful Book of Bass. Geddy is expected to announce more book signing events this week, so perhaps he'll be doing that on Thursday if not sooner.