The West End Phoenix is a new monthly community newspaper for Toronto's West End developed by musician (Rheostatics), writer and publisher Dave Bidini and slated to launch in October. According to a tweet from Bidini this past week, Alex Lifeson will be contributing a "storytelling comic" to the publication:
thrilled that this guy [referring to a photo of Lifeson] is going to be developing a storytelling comic for @westendphoenix coming this October @rushtheband #lifeson
From the website:
... [The West End Phoenix] will be a home-delivered broadsheet devoted to telling the stories of a diverse, compelling and quickly evolving catchment, from the Junction Triangle to Parkdale, Christie Pits to Baby Point. Inspired by a summer working at the Yellowknifer, a vital smalltown paper in the Northwest Territories, Bidini imagined the Phoenix as a way to reflect his own community and to provide a place for the journalists, artists and storytellers who live there to work there, too. Contributors will reflect the broadest range in both experience - from legendary voices to young writers - and perspective. Their views will illuminate the catchment and transform the idea of a community newspaper. ...
To learn more about the publication and sign up for a subscription, visit the website at westendphoenix.com. There's also this article/interview with Bidini where he talks more about the publication and the inspiration behind it.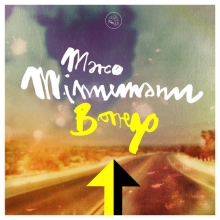 Speaking of Alex, German drummer, composer and multi-instrumentalist Marco Minnemann's new album BORREGO released this Past Monday and Lifeson is one of the guest musicians on the album along with Joe Satriani and others. Here's the official release announcement from the Lazy Bones Recordings Facebook page, which includes the music video for the first single featuring Satriani:
Nearly one year in the making - Lazy Bones is proud to announce the official release of the epic CD by MARCO MINNEMANN - BORREGO! The double album contains 24 tracks (+ 4 bonus tracks exclusive to the CD) and features ALEX LIFESON (on 3 songs), JOE SATRIANI (on 4 songs) & TONY LEVIN (on 1 of the bonus cuts.) There's so much incredible music on this CD it may take you one year to get through it all!
There are still a few autographed CD's available exclusively at:
Pledge Music: http://www.pledgemusic.com/projects/marcominneman and Lazy Bones: http://lazybones.com/buy-stuff
Please enjoy the music video for the first single - Horsepower (featuring Joe Satriani.)
Thanks for supporting REAL indie music!!
You can watch a video preview of the album on YouTube, and order it via Amazon.com, lazybones.com, or at Pledge Music.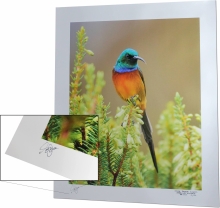 This past Saturday on Geddy Lee's 64th birthday, the Canadian Wildlife Federation made available for sale a limited-edition, signed print of a Geddy Lee bird photograph, with all proceeds going to support the CWF. The print celebrates Canada's recent 150th birthday, so 150 were made available at $150 CDN a piece and quickly sold out shortly after going on sale at 12AM Saturday. Although there are no more prints available for purchase, the CWF is running a contest (Canadian residents only) where the winner will get a signed, framed copy of the original Geddy Lee print (#001 of 150). The contest will end on August 13th so submit your entry if you haven't already. Here's a quote from Geddy himself describing the photograph:
"I spent the month of February exploring different parts of the Western Cape. And on this day, I was treated to some bird watching with local resident and fellow birdwatcher Craig Glatthaar. Craig took me to some terrific spots along the southern coastline including the Harold Porter Botanical Gardens. So with my 500 mm lens in tow, we managed to spot some Sugarbirds and a couple of species of Sunbirds among others. While waiting under a tree in between rain showers we were able to follow and capture this fantastic Orange Breasted Sundbird who was resting amongst the beautiful and endemic Fynbos growths." GEDDY LEE
This past Tuesday marked the 2-year anniversary of Rush's last live performance - the band's August 1, 2015 show at the Forum in Los Angeles which closed out their R40 Live tour. Ultimate Classic Rock posted a great article earlier this week reflecting back on that show and everything that has gone on (hasn't gone on?) with the band in the interim. There's no "new" information in the article, but it does a good job of summarizing the many interviews that have taken place in the past 2 years where the band discuss their future. They conclude the article with the following excerpt from a late 2016 Alex Lifeson interview:
... So ... is it over? Who knows? Perhaps the best summary came from Lifeson in 2016. "We just enjoy playing together," he told TeamRock. "And that's why we'll know when we're done. I don't want to play when I can't. I would hate to go on the road and just be a facsimile of what Rush once was, with people saying, 'Oh God, they're hobbling around on stage and he can't even play the guitar solo in 'La Villa Strangiato!' "I would rather people say, 'Oh man, remember how we went to the Rush show three years ago and they were amazing?' That's how I want this band to be remembered."
uDiscoverMusic.com posted a "poll of polls" playlist of the top 20 Rush songs this past Saturday in celebration of Geddy Lee's 64th birthday (thanks Mark K). Rounding out the top 5 were La Villa Strangiato at #5, Limelight at #4, 2112 at #3, The Spirit of Radio at #2, and - not surprisingly - Tom Sawyer at #1. They describe their methodology as follows:
This is no ordinary top 20, either. uDiscover has conducted a statistical "poll of polls," from no fewer than six charts of the best Rush songs that have appeared online in recent years. These are either fan surveys or the choices of the individual publications and sites, as they appeared in Rolling Stone, Ultimate Classic Rock, thetoptens.com, Classic Rock, popmatters and CBC in Canada. Using a points basis for every song that appeared in each individual top ten (with ten points for a No. 1, down to one for a No. 10), we've arrived at a composite chart that we think offers a fair and comprehensive consensus of the greatest work by the Canadian rock giants. ...
Reader Stephane recently unearthed an old French TV interview with Alex and Geddy from 1992 which you can check out below or on YouTube here. Rush played their only show ever in France back on May 1, 1992 on the Roll the Bones tour so the interview was likely from around that time. The video also includes live clips from an April 23, 1992 show in Cologne, Germany.
That's all for this week. Have a great weekend!