The Republican National Convention took place this past week in Cleveland, and the LA Times kept track of the music being played on the convention floor using a Spotify playlist as seen here. One of the songs in the house band's regular rotation was Rush's Limelight. The choice of Limelight along with some of their other song selections garnered a lot of attention this past week in that most of the artists involved protested the association of their music with the Republican party, most notably Queen in regards to their use of We Are the Champions (they used an actual recording of the song rather than a house band cover). Blue Nation Review wrote an article about this earlier in the week titled SONG THEFT: Why the Playlist at the GOP Convention Is More Newsworthy Than the Speakers and Rush gets a lengthy mention:
... The house band has also played (multiple times) "Limelight" by Rush - a band that has long had a following among libertarians, due to the strong philosophical influences of Ayn Rand in the Canadian power trio's early output. But people grow and change over time, and Rush drummer/lyricist Neil Peart has more recently said that this was a stage of life in his 20's, a valuable one, but one from which he has further grown and learned.

In 2010, the band sent a cease-and-desist letter to Rand Paul, an avowed major fan of theirs, after he used "Tom Sawyer" for his Senate campaign. (And in 2012, they also sent a cease-and-desist notice to another "Rush" ... Limbaugh, that is.)

But they still weren't done with Rand Paul: In 2015, Peart publicly declared that as a new U.S. citizen he would never vote for Paul - and they'd even had to send another cease-and-desist order for Rand even quoting their anti-egalitarian classic "The Trees." He even declared that Paul "hates women and brown people" - as do Republicans in general, Neil said. He also described former President George W. Bush as "an instrument of evil," and denounced the GOP for "the whole health-care thing - denying mercy to suffering people? What?" ...
One of the house band's performance's of Limelight at the end of Tuesday night's RNC activities at Quicken Loans Arena in Cleveland was particularly lackluster, and garnered swift reaction from the Twitterverse as seen in this Radio.com article titled Cover Band at RNC Butchers Rush's 'Limelight'; The Internet is Not Amused. You can check out all of the snarky Twitter responses along with a short video here. So what does Rush think of their use of Limelight? FYI Music News happened to be interviewing Pegi Cecconi of SRO/Anthem this week for an upcoming Industry Profile and she brought up the issue, revealing at least Geddy Lee's thoughts on the whole thing. From FYI Music News:
... By coincidence, FYI yesterday interviewed Pegi Cecconi of SRO/Anthem (for an upcoming Industry Profile), a crucial figure in Rush's rise from bar band to Rock and Roll Hall of Famers. She brought up the topic, noting that "after some cover band did 'Limelight,' I must have got 20 phone calls and 100 e-mails from Rush fans, pointing this out. They were completely outraged. Twelve hours later, I get something from Geddy [Lee] - 'take it down, pull it down, get rid of it.'

I got back to him, saying 'it has been on there for 12 hours. Just so you know, it is a cover band and they can claim it is their federal right. There is nothing we can do.' ...
On a much lighter note, Alex Lifeson attended a performance of the Broadway musical School of Rock this past Tuesday night in New York City and took some time out to pose with the cast as seen in this Twitter post. The musical is based on the 2003 film of the same name that starred Jack Black as teacher Dewey Finn. The original 2003 film contains a scene well-known to Rush fans who have seen the movie, where Finn gives his student drummer a copy of Rush's 2112 to help improve his drumming (seen in this video clip).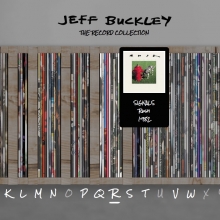 Earlier this week Sony Legacy launched a new website at JeffBuckleyCollection.com that gives a virtual tour through the record collection of the late singer-songwriter Jeff Buckley, who tragically passed away in 1994. The site is curated by Buckley's mother Mary Guibert, who also manages his legacy and recordings. The site allows the user to select a letter, and the alphabetically-organized collection then zooms in on all of Buckley's albums where the artist name begins with that letter. Click on the letter R and you'll see that Buckley was a big Rush fan, having seven of the band's albums in his collection, namely Grace Under Pressure, Hemispheres, Hold Your Fire, Moving Pictures, Permanent Waves, Power Windows and Signals. Neil Peart is a fan of Buckley's and speaks fondly of his 1994 album Grace in his 2004 book Traveling Music: The Soundtrack to My Life and Times.


Artist/sculptor and Rush fan Jorge de la Torre (artistically known as Torre) recently created a sculpture which replaces the visages of famous US Presidents on the face of Mount Rushmore with the three members of Rush. He fittingly calls the sculpture RUSHmore and you can see photos and a detailed description of the sculpture and how it came about on his website at RushmoreSculpture.com (thanks John at Cygnus-X1.net):
Rushmore is the ultimate tribute masterpiece immortalizing Geddy Lee, Alex Lifeson and Neil Peart - three extraordinary heroes of progressive rock who are collectively known as the legendary band Rush.

Originally handcrafted utilizing the intricate lost wax casting process, the bronze sculpture and solid walnut base skillfully set the stage for the Rock and Roll Hall of Famers to be depicted as the new faces of Mt. Rushmore, one of the country's most recognizable and highly regarded national monuments.

Just as our greatest champions have all been immortalized in stone since the dawn of time, Rushmore is an extraordinary sculptural tribute to rock's greatest champions. Because of their creative mastery, the spirit of Rush is forever solidified in the hearts and minds of their greatest fans through their life-changing music - and now through Rushmore.

Dimensions: 20" x 13" x 9.25" (not including base)
Material: Bronze (sculpture), Walnut (base)
Completed: May 2016 ...

Reader Jeff from Chicago alerted me to a Rush reference on this past week's episode of Showtime's Ray Donovan (Season 4, Episode 4 - Federal Boobie Inspector). At one point Ray is talking to a guy in a karaoke bar about Canadian rock music and Ray mentions Rush and Bryan Adams as examples, to which the guy replies:
Yeah, well that's my point. Everybody blames Canada for Rush and Bryan Adams ... and they forget about all the good stuff.
Ray then replies with, "Bachman Turner Overdrive is shit though".
Back in 1990, Alex Lifeson played guitar on Canadian musician Lawrence Gowan's Lost Brotherhood album. Gowan was originally a member of the '70s-era, Toronto-based, progressive rock band Rhinegold and is currently the lead singer and keyboardist for Styx. Lost Brotherhood along with Gowan's 1993 album ... but you can call me Larry will soon be getting a digital reissue. Canada's National Post recently interviewed Gowan to talk about the albums, and Alex Lifeson's involvement is mentioned:
... Q: It must be cool to have these two albums back in circulation again.

A: Yeah! There are only six Gowan albums in total. Four of them have been on iTunes for at least 10 years. And there's a greatest hits record that does include a few of the songs on this album. But to finally have these two available in their entirety is significant. Particularly in light of the fact that on Lost Brotherhood, (Rush's) Alex Lifeson is the featured guitarist - and he's in the Rock and Roll Hall of Fame now, 26 years after that record came out.

Q: And it's all due to that guest spot.

A: (Laughs) I think it is. Entirely. You can draw a line straight back to there and you'll see that was the turning point in his career - that solo in Lost Brotherhood. And it's what led him to that riveting speech he gave at the Hall of Fame induction.

Q: Right, the famous 'blah blah blah' speech.

A: It was very moving. Though I might go with 'yadda yadda yadda.' (Laughs) ...
Former AC/DC frontman Brian Johnson will serve as the host for a new internet radio program on the UK's Planet Rock titled The Producers which will feature interviews with a number of rock producers including Nick Raskulinecz, who produced Rush's last 2 studio albums. The Producers will air Sundays on Planet Rock (thanks RushFanForever).
Throughout the month of July TeamRock.com has been posting daily quizzes dedicated to the nominees of the 2016 Progressive Music Awards. Rush's R40 Live tour has been nominated in the Live Event category and this past week they posted a 10-question Rush quiz. So you can go test out your Rush trivia knowledge here. The 2016 Progressive Music Awards will take place on Thursday September 1st at the Underglobe, beneath Shakespeare's Globe Theatre on London's Southbank. Winners are determined by fan voting so go cast your vote for Rush here.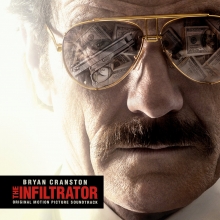 The Infiltrator is a new American crime drama based on the true story of U.S. Customs special agent Robert Mazur, who helped bust Pablo Escobar's money-laundering organization in the 1980s by using his alias "Bob Musella". The film officially released last Wednesday and stars Bryan Cranston as Mazur, along with Diane Kruger, Benjamin Bratt, John Leguizamo and Amy Ryan. The film's soundtrack released digitally last week (CD available August 12) and includes a number of '80s hits including Rush's Tom Sawyer as seen here. The opening scene of the movie features the song being played over the first minute or so of the action. Director Brad Furman was recently interviewed for The Shadow League and spoke a little about the song's inclusion:
... I am the music supervisor on the movie. I work with my partner Seth Harris and Brian Waters, who I worked with in this movie and is sort of our guru. Like Rush Tom Sawyer, I was 9-years-old when that song came out, but remembered it and thought it would be a great song to start a movie with" ...
You can learn more about the film at imdb.com and watch the trailer here.
Rush's 2112 made a couple of lists this past week, including taking the number 17 spot in Ultimate Guitar's list of the Top 25 Best Album Intros Ever:
This one's a bit debatable since we're looking at the first part of a 7-part composition known as "2112," but we'll allow it. At No. 17, it's Rush and "Overture." Clocking in at 4:33, this is also one of the longest pieces on the list.
The album also made TeamRock.com's list of the 10 Essential '70s Prog-rock Albums:
Originally heavily influenced by Led Zep and Cream, Canadian trio Rush gained momentum when they recruited drummer extraordinaire Neil Peart for their second album. After some promising earlier works, 2112 is Rush's crucial 70s album. With a whole side of vinyl devoted to the wondrous seven-part title track - complete with the 'We have assumed control...' grand finale - the five shorter tracks, A Passage To Bangkok, The Twilight Zone, provided a neat contrast. The production of 2112 may sound a little dated now, but live still retains all of its original power.
As a Rush fan, I find it a liiittle weird that the #RNCinCLE is playing "Limelight." pic.twitter.com/A9Mlh2v8ll

- Kristina Webb (@KristinaWebb) July 21, 2016
That's all for this week. Have a great weekend!