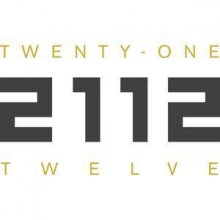 A music technology incubator in Chicago name after Rush's 2112 will be undergoing a significant expansion next month according to RadioFacts.com:
What began as Fort Knox Studios, a massive rehearsal and recording space for musicians on Chicago's Northwest side has become an even grander vision for music tech startups across the country. Kent Nielsen and Dan Mahoney, owners of Ft. Knox, conceived of 2112 and brought on director Scott Fetters in 2015. The creative industries business incubator named in honor of the epic Rush album was created to unite Chicago's fragmented music industry under one roof while developing businesses at the intersection of music and technology. ... Rolling out in July is: a new 30 seat classroom and partnership with Mobile Makers Academy coding boot camp; launch of The Hanger, a 7200 sq. ft. facility for film/video production and photography, and a formal partnership with Iceland's Music Export Office. 2112 will celebrate its year one accomplishments at an invite-only event on July 12th, where Chicago government officials and music and tech industry VIPs will be treated to performances at Ft. Knox, member showcases, facility tours and announcements about 2112's plans for the years ahead, including a national expansion. ...
For more information visit the website or follow 2112 on Facebook and Twitter.