UPDATE - 3/9@11:03AM: Here's some more fan-shot video of Alex's appearance at the event, which includes about the first 18 minutes of his interview.
----- snip -----
UPDATE - 3/8@12:15PM: Here's a fan-shot clip of Alex discussing Rush's late '70s run-in with the all-girl band The Runaways from last night's event.
UPDATE - 3/8@9:27AM: Here are a couple of photos of Alex from last night's event via the TOSketchFest Twitter feed:
This was a cool night. Alex Lifeson doesn't have to be the wicked guy that he is. pic.twitter.com/CJCnbVnz6U

- Tom Power (@tompowercbc) March 8, 2016
Staying in hotels where the fire escape is a rope - great road stories from Alex Lifeson! @rushtheband pic.twitter.com/3f28WDTjqi

- TOsketchfest (@TOsketchfest) March 8, 2016
----- snip -----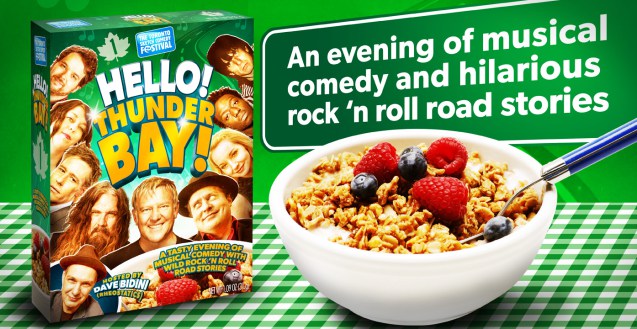 The 11th annual Toronto Sketch Comedy Festival is taking place all this week in Toronto, and will include an evening of comedy and music with HELLO! THUNDER BAY! tonight, March 7th at the Randolph Theatre. HELLO! THUNDER BAY! will be hosted by Dave Bidini of the Rheostatics and will feature Alex Lifeson, Terra Lightfoot, David Quinton Steinberg, Tom Power, and Odario Williams sharing their funniest stories from the road, while Canada's musically-inclined comedians such as Gavin Crawford, Jessica Holmes, and Sean Cullen, perform hilarious parody songs. For all the details and to purchase tickets visit the Toronto Sketch Comedy Festival website here.