UPDATE - 2/26@9:06PM: You can now listen to the show online here, or using the player below.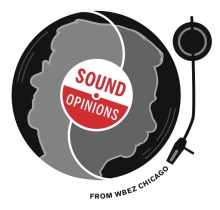 Geddy Lee and Alex Lifeson will be the guests on the next episode of Chicago Public Radio's Sound Opinions program, airing tomorrow evening. Sound Opinions is a nationally-syndicated radio talk show hosted by Jim DeRogatis and Greg Kot focusing on rock music. It airs Friday nights at 8PM CT and Saturday at 11AM CT on Chicago Public Radio. This week's show will feature Rush & Opinions on Kanye West as described on the website:
Famous for its instrumental virtuosity and heady, sci-fi influenced lyrics, the Canadian prog-rock trio Rush has amassed an obsessive cult following. Geddy Lee and Alex Lifeson of Rush join hosts Jim DeRogatis and Greg Kot to discuss the band's remarkable 40-year career. Then they review the latest album from polarizing rapper Kanye West.
For details on how and where to listen to the program, visit the Sound Opinions website. Thanks to Chris S for the heads up.