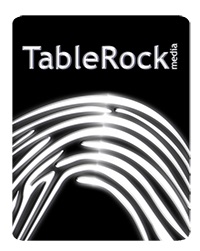 TBI Vision published an article yesterday on the recent surge in OTT and direct-to-consumer services designed to reach customers who are leaving the traditional TV space. According to the article, a new direct-to-consumer company out of Canada called TableRock Media plans on launching a new guitar show next year with Rush's Alex Lifeson:
... New players are, however, taking channels to market without ever having had exposure on a traditional EPG or pay TV platform. Out of Canada, TableRock was created by former GlassBox TV founders Jeffrey Elliot and Joseph Arcuri, the latter of whom is also a former president of AOL Canada.

Former Discovery Channel Canada president and HDTV founder Ken Murphy heads the new company's board, and with the team in place TableRock is now planning super-niche OTT channels.

"We saw that there is an opportunity in delivering niche content over OTT," Elliot says. "At the start of pay TV people said it was absurd to have a one-genre channel, but they worked, and in 2015 people are willing to pay for well-produced, curated, niche content delivered on-demand."

TableRock's first offerings, launching early next year, will focus on specific interest areas including aviation, guitars and motorcycles. "Each of these are multi-billion dollar industries and cover subjects that go under the radar in terms of conventional TV. They are too niche in the old way of doing TV, but work in OTT."

The company plans to make about 80% of its content, with a guitar show with Rush's Alex Lifeson and a motorcycle show with David Hatch, one of the TableRock exec team and the host of TSN series Motorcycle Experience.

Arcuri says TableRock's OTT channels can co-exist alongside pay TV, Netflix and YouTube because each fulfils a different purpose. "We liken it to breakfast, lunch, dinner and snacking," says Arcuri. "Netflix is dinner and YouTube is snacking. We are breakfast and lunch." ...
No further details are available at this time. Thanks to John at Cygnus-X1.net for the heads up.