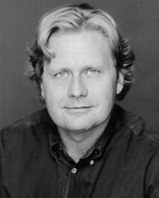 The Canadian Academy of Recording Arts and Sciences (CARAS) announced this morning that longtime Rush manager Ray Danniels will be the recipient of the 2015 Walt Grealis Special Achievement Award recognizing individuals who have made an impact on the Canadian music industry. Danniels will be honored at the 2015 Juno Gala Dinner & Awards on Saturday, March 14 in Hamilton, ON. From the press release (thanks Scott S):
... "I am grateful to be recognized by my peers for doing something I've loved and been passionate about since I was a teenager," said Ray Danniels. "I share this honour with those that have been with me since the beginning - the members of Rush - Geddy, Alex and Neil." ...
A couple of weeks ago we learned that Rush will also be the recipient of an award at the 2015 Junos. The 3 members of Rush will receive the 2015 Allan Waters Humanitarian Award recognizing outstanding Canadian artists whose contributions have positively enhanced the social fabric of Canada.