UPDATE - 3/6@12:47PM: John over at Cygnus-X1.net has transcribed and scanned the entire article and made it available online here.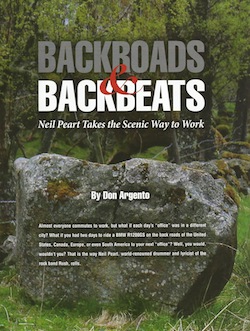 Neil Peart is featured in the March, 2014 issue of the BMW Owners News (BMW ON) for an interview feature conducted by Don Argento titled Backroads & Backbeats: Neil Peart takes the Scenic Way to Work. In it Neil Peart talks about his habit of traveling by motorcycle between shows on Rush tours, and why he prefers BMWs:
... Peart doesn't really love motorcycles as objects, but more like what Melissa Holbrook Pierson called "The Perfect Vehicle." He considers one motorcycle, his GS, to be all he needs. He turns them over every 50,000 miles, selling them to friends, and all are accounted for. He calls them the "GS Geezers," and is now riding "Geezer 7." What's so significant about 50,000 miles? He explains, "For me it's kind of the benchmark. Like cars, motorcycles have an arc. For a two-cylinder motorcycle to have a trouble-free 50,000 miles is pretty admirable to me." ...
He goes on to describe how he got into motorcycling in his 40s and goes over his typical daily routine when traveling on tour. BMW Owners News is the official magazine of the BMW Motorcycle Owners of America and is available for free to all members. Thanks to Rob T for the heads up and excerpt.