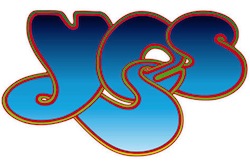 The nominees for induction into the Rock and Roll Hall of Fame for 2014 have been announced, and for the first time in 15 years Rush fans have nothing to complain about. That's because the band was finally nominated and ultimately selected for induction into the Hall last year. Rush's induction may have helped open the doors for other progressive rock acts as prog-rock pioneers and one of Rush's biggest influences - Yes - has finally been nominated this year. From the Cleveland Plain Dealer:
...Rush may also serve as the groundbreaker for Yes. Until the induction last year of Geddy Lee, Alex Lifeson and Neil Peart - 15 years after the band became eligible - prog-rock fans had frequently accused Rock Hall voters of bias against their favorite genre. ...
Other rock acts on this year's list of prospective inductees include Deep Purple, KISS, Peter Gabriel and Nirvana. These 4 acts along with Yes all have many connections to Rush. Peter Gabriel-era Genesis along with Deep Purple and Yes have all been cited by Rush as being huge influences on the band. As early touring mates, Rush and KISS developed a deep friendship and respect for each other, despite playing very different styles of music. Both Deep Purple and KISS have been on the ballot in the past but never chosen for induction; Peter Gabriel was inducted as a member of Genesis a few years ago. Nirvana only became eligible this year and will almost certainly be selected for induction. Nirvana drummer Dave Grohl along with his Foo Fighters bandmate Taylor Hawkins inducted Rush in last year's ceremony, and Rush are all huge fans of Grohl's work with both the Foo Fighters and Nirvana. As 2013 inductees, the members of Rush are now eligible to vote for the 5 nominees that they think are most deserving of induction in 2014, and my guess is that Yes and the aforementioned bands will likely be included on all 3 ballots. For the 2nd year in a row, the Rock Hall has posted an online poll where fans can choose their top 5 nominees; Rush won last year's poll with over one quarter of the vote. The top 5 winners of this poll will get counted as one fan ballot vote in the final tally. So help support Yes and the other nominated rock acts and go vote! The inductees should be announced sometime in December. Here's what Yes bassist Chris Squire had to say to RollingStone.com last year when asked whether he was upset that Rush was getting inducted before Yes:
... I can't object to that. Logistically, it's probably difficult for whoever the committee is to bring in Yes. Rush is fairly simple. It's the same three guys and always has been. They deserve to be there, no doubt about that. But there still seems to be a certain bias towards early-Seventies prog rock bands like Yes and King Crimson. ...