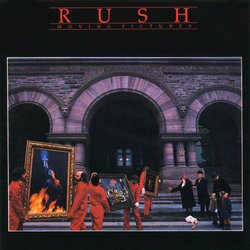 Gibson.com published their list of the Top 10 Greatest Rocking Bass Riffs last week and topping the list at #1 was Geddy Lee's bass riff from Rush's YYZ. Here's what they had to say:
Pretty much any song by Rush could have been on this list. Rush bassist, keyboardist, and singer Geddy Lee has come up with quite a few intricate bass lines over the years. Keep in mind that Geddy doesn't simply play bass - he sings lead vocals at the same time. Not an easy feat by any standards. But Geddy's finest moment must be the instrumental "YYZ" from the band's 1981 Moving Pictures album.
Thanks to Tom H for the heads up.