UPDATE - 6/7@12:07PM: Here's a review (English translation here) from the Berliner Zeitung (thanks Eric at Power Windows).
UPDATE - 6/6@10:00PM: Here's a gallery of photos posted over at Cygnus-X1.net.
UPDATE - 6/6@6:35PM: The show is over and Rush played their Night A - version 3 setlist (thanks Al-Dreamline). Official photos are also already posted over at Rush.com.
UPDATE - 6/6@3:34PM: The first set is just about over in Berlin and Rush is playing their Night A - version 3 setlist so far. Many thanks to our resident European tour setlist spy/reporter Al-Dreamline for the updates.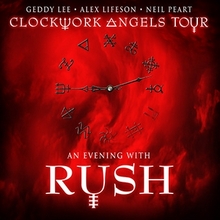 Rush plays the 2nd of 2 German shows on the European leg of the Clockwork Angels tour tonight when they roll into the O2 World in Berlin. They played one of their Night B setlists for fans in Cologne the other night, so they should be pulling out one of the Night A sets for the Berlin crowd tonight. As always, I'll post any setlist information here as soon as I learn about it. Geddy Lee recently spoke with the German publication B.Z. Berlin in the lead-up to the show for a short interview which you can check out here (English translation here). Much of central Europe including Germany has been experiencing some heavy flooding over the past few days, so hopefully everyone will be able to get to and from the show safely. For everyone going tonight, have fun, stay safe (and dry), and be sure to share your photos, videos and reports with us. Rush on!
Date/Time: Thursday, June 6th @ 8PM (2PM EST)
Show Number: 17
Venue: O2 World
Place: Berlin, Germany
gallery: [view] [upload] [YouTube videos]
reviews: [reviews] [setlist]