UPDATE - 7/8@11:00AM: Here's a review from DPRP (thanks rushfanben).
UPDATE - 6/3@10:04AM: Here's a gallery of photos posted over at Cygnus-X1.net.
UPDATE - 6/3@6:58AM: Official photos have been posted at Rush.com. There's also this gallery of photos from betterbeer which includes some backstage shots.
UPDATE - 6/2@5:27PM: Tonight's setlist was Night A - version 4 (thanks Al-Dreamline).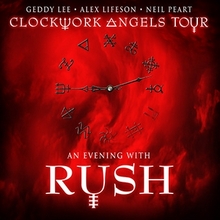 Rush will play the first of five shows on the European mainland tonight when they bring the Clockwork Angels tour machine to the Ziggo Dome in Amsterdam. They played their Night B set in Glasgow Thursday night, so the Amsterdam crowd will likely see one of the Night A sets. As always, I'll post any setlist information here as soon as I learn about it. For everyone going to the show, have fun, stay safe, and make sure to share your photos, videos and reports with us. Rush!!!!!!
Date/Time: Sunday, June 2nd @ 7PM (1PM EST)
Show Number: 15
Venue: Ziggo Dome
Place: Amsterdam, Netherlands
gallery: [view] [upload] [YouTube videos]
reviews: [reviews] [setlist]