UPDATE - 5/30@9:08AM: Here's a review and photo gallery from the Sheffield Telegraph.
UPDATE - 5/28@9:54PM: Official photos are now posted over at Rush.com, and here's another great photo gallery that was posted over at Cygnus-X1.net.
UPDATE - 5/28@7:10PM: The show is over. Reader Dave in Leeds confirms that they did end up playing the Night A - version 3 setlist.
UPDATE - 5/28@3:54PM: It's intermission time! So far it looks like they are playing Night A - version 3 (thanks Al-Dreamline).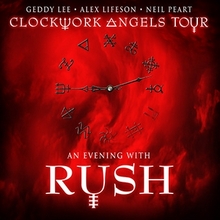 Rush will play the 4th out of 5 scheduled UK dates on the 2013 Clockwork Angels tour tonight when they roll into the Motorpoint Arena in Sheffield. They played one of their Night B sets for Sunday night's crowd in Birmingham, so tonight they'll likely play one of the Night A sets. As always, I'll post any setlist information here as soon as I learn about it. For everyone going to the show tonight, have fun, stay safe, and be sure to share your photos, videos and reports with us. RUUSSSHHHH!!!!!
Date/Time: Tuesday, May 28th @ 7:30PM (2:30PM EST)
Show Number: 13
Venue: Motorpoint Arena
Place: Sheffield, England
gallery: [view] [upload] [YouTube videos]
reviews: [reviews] [setlist]